CONTEST IS OVER!
Barbara Platt #98!!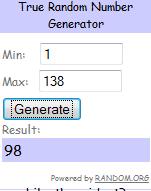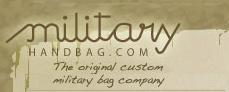 Ever seen a bag that you just thought was ABSOLUTELY the cutest bag EVER? Ever just HAVE to have that bag? That is how I felt when I was introduced to Military Handbag. Oh my goodness, talk about adorable, trendy and just plain cute! What sets these handbags apart from the other handbags?  Each beautifully crafted piece is more then just an everyday handbag. It is a constant reminder of those who have served, are actively serving or are sacrificing their lives for our country.

These bags are beautiful and you can carry them with pride. The camouflage pattern also makes it extremely versatile, so it suits you while you're shopping but alternatively makes for a fashionable holder for grandma's bingo daubers. Sure, the camouflage may prevent grandma from finding the bag, but she'll have just as much fun playing on partybingo.com instead (plus think of the gas she'll save). I received my Military Handbag on Saturday, and have used it twice, when I went out to the store. I could not believe how many people came up to me to tell me that my bag was so adorable and where did I purchase it from. Seriously, it is amazing what a camo purse can do to us Americans! It is like people are pulled to it, somehow and want to know more! I happily told them about Military Handbag and even had to write it down for one young lady! So, these handbags are really making their statement!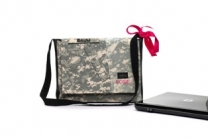 They are made with care and you can order them in 5 easy steps:
1. Browse through Our Handbags or Our Accessories to select a creation.
2.Customize and embellish your creation!
3.Mail your fatigues to 393 Oxford Road, Gardners PA 17324 : We usually can make 2 handbags with one jacket or pant. If you order accessories with your handbags extra fatigues are not necessary.
Consult our "Celebrate End of Postage Fees" Section for shipping instruction!!!
4.Relax while our team cuts, sews and hand finishes each handbag, here in the USA, with the utmost attention to details, care and passion. Our goal is to ship it within three weeks.
5.Enjoy while supporting a GREAT cause!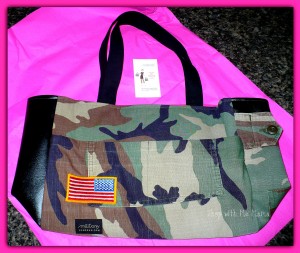 Easy, right?! It is so simple to order, as I went through the process too, when I got to choose my Military Handbag. My bag arrived wrapped beautifully in a pink tissue paper with an adorable business card. I always LOVE when companies show how much they care, when they take the time to wrap up their products and package them nicely for the consumer. Very impressed with this business.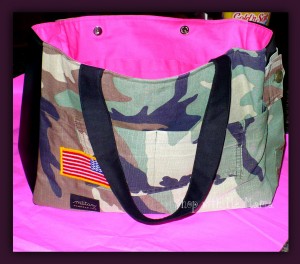 See how adorable MY handbag is? Love it! And apparently, so does everyone else

I love how roomy it is and there is extra pocket inside as well as the ones outside of it. That is why I chose this particular handbag and style, because of the extra room! I have lots to carry in it, and this is perfect for me and my lifestyle.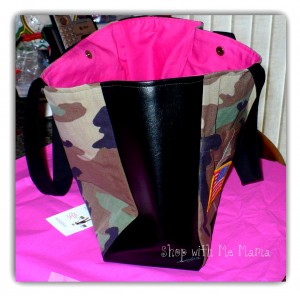 My dad was in the Army Reserves for 30 years. So growing up, he was always traveling and visiting other countries and states. He would always send us kids, all 7 of us, toys or goodies from Japan, Korea or somewhere else. We would get the goodies in the mail, and oh how excited we were! My dad finally retired from the Army Reserves about 15 years ago.
Coupon Code!
Do you have a loved one who is serving our country? If so, you can show your pride by ordering your Military Handbag today! And, if you order SOON, I say soon because this coupon code is ONLY good until next week, then you can receive 10% off your order! Just use coupon code: VIP10 at checkout!
"10% of all proceeds are donated to organizations supporting Military"
Opportunity!
You can join Military Handbag's Team! Earn money! Check out their opportunity at http://militaryhandbag.com/join-our-team.html or help spread the word about Military Handbag and get paid!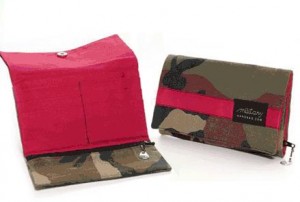 Win It!
One very lucky reader of mine is going to win their own beautiful Military Handbag Wallet! So cute and trendy! See image above!
How?
Easy! Just visit MilitaryHandbag.com and browse around, then come back here and let me know what other bag you just LOVE!! Mandatory Entry!
Extra Entries!
Like Military Handbag on Facebook
Follow Military Handbag on Twitter
Follow me on Twitter
Like Me On Facebook
Grab my site button, found in my sidebar, and proudly display it in your sidebar, towards the top if you can! Let me know where I can find it! 2 Extra Entries!
Comment on one of my NON giveaway posts and let me know which one! 3 entries!
Tweet this giveaway, PLEASE use the below tweet (can be done 3 times a day!!):
"Military Handbag Wallet Giveaway! Support Our Troops! http://t.co/4pwP58L PLS RT! @militaryhandbag @shopwithmemama #WIN #giveaways"
Blog about this giveaway and link back to this post. Let me know the link for 2 extra entries!
Like this giveaway, see share button above!
Subscribe to my new blog, see right side bar!
Stumble my Valentines Day Gift Guide and leave me your stumble name! 2 entries!
Share my Valentines Day Gift Guide on Facebook or Twitter (leave your facebook name or tweet!)
*Lots of ways to enter, so use them all! Contest is open to US and will end on February 3rd, 10PM, PST. 1 person will be chosen using random.org to win a Military Handbag Wallet!!! Winner will have only 48 hours to confirm their win or a new person will be chosen. Good luck!*
Disclosure:
I was sent a beautiful Military Handbag to review and keep. These are my own honest opinions of this bag, thanks!