CONTEST OVER! CONGRATS TO:
Emma Peel #401!!
latanya #310!!
Lindsay S #175!!

I am trying to eat healthier and exercise more. So far, I am doing pretty good! Yay

I was introduced to  Dr. Sears ZoneDiet, The ZoneFast Weight Loss Program and was sent a large box filled with goodies for me to try out. Now I can really get on track with my eating healthier!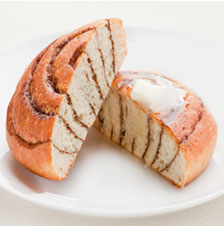 This was quite a large box. It was filled to the brim with breads, pretzels, rolls, cookies, pasta noodles, rice, flatbread and more! My goodness, I had to plan a meal!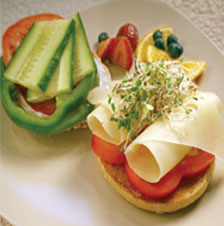 Now, with the ZoneFast Weight loss Program, you get to eat the foods that are forbidden to dieters! Breads and pastas can now be incorporated into your meals, yay! Each ZoneFast™ Weight-Loss Package contains a variety of popular breakfast, lunch, dinner and snacks, our Zone Meal Planner and great-tasting Zone Recipes to help assure your weight loss success.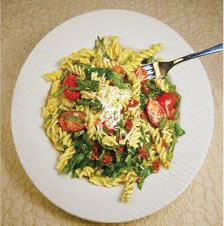 Benefits of the Zone 1-2-3 Program
Your clothes will fit better as much of your weight loss is excess body fat, not loss of water or muscle
You will enjoy improved mental focus and acuity as your blood sugar levels become more stable
You will observe a surge in physical energy as you increase the release of stored body fat to be converted into chemical energy
You will have an improved ability to handle stress
Finally, as you continue to reduce excess body fat, you will have decreased blood sugar, blood lipid, and blood pressure levels
Here is what I received: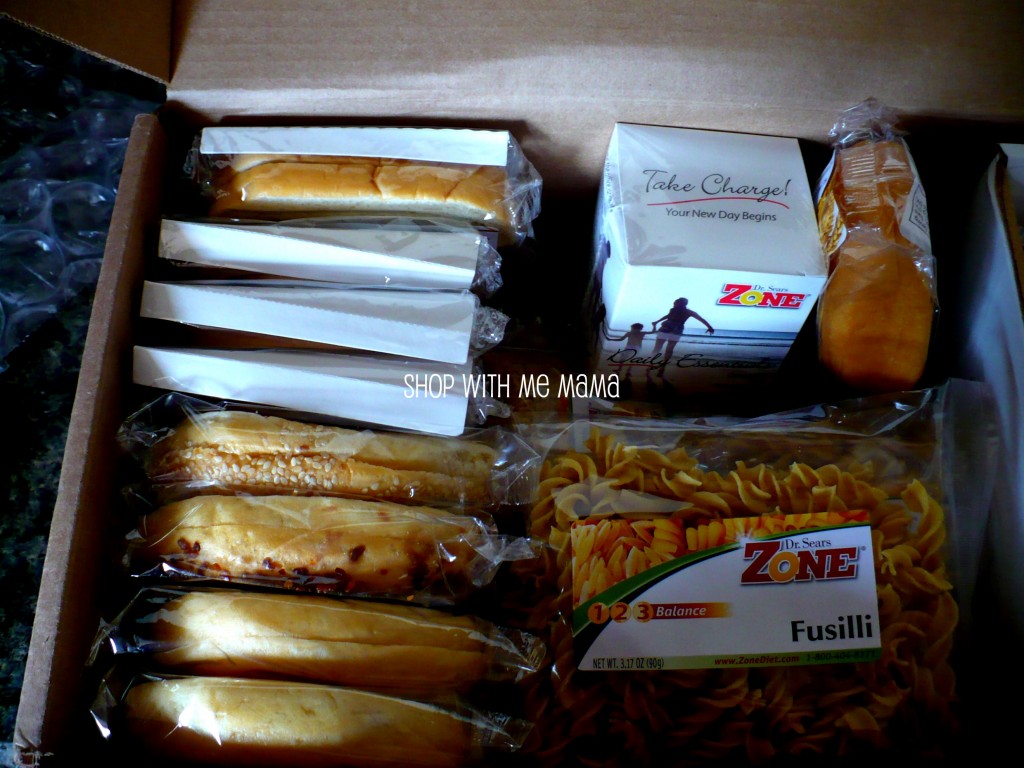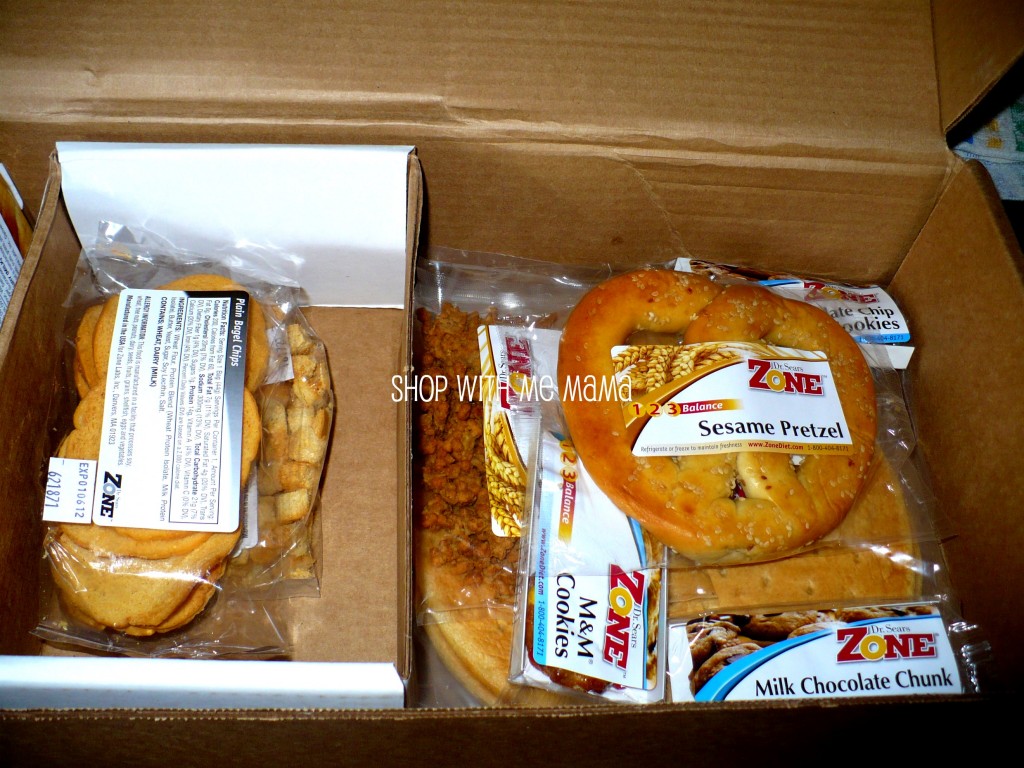 See? Lots of goodies!
This also came with a few cookbooks and advice on how to use the ZoneFast Weight Loss Program to its full potiential!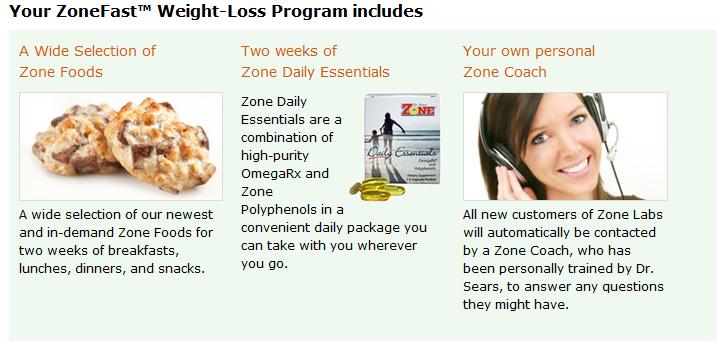 The cookies taste pretty good. My hubby liked them more than me, however.  The Zone Daily Essentials are really great and make me feel like I have more energy. They just make me feel more healthier.  They come in convenient packages, so you can take with you on the go! I also really like the support you can get, if you need it.
The breads and pasta taste just like other breads and pastas, except they taste healthier to me. Last night I made a great dish with chopped up chicken breast and the pasta noodles. It was really really good and the kids ate EVERYTHING, which completely shocked me because my daughter eats, but she does not eat healthy things, sigh, so this was wonderful for me to see her eating this up!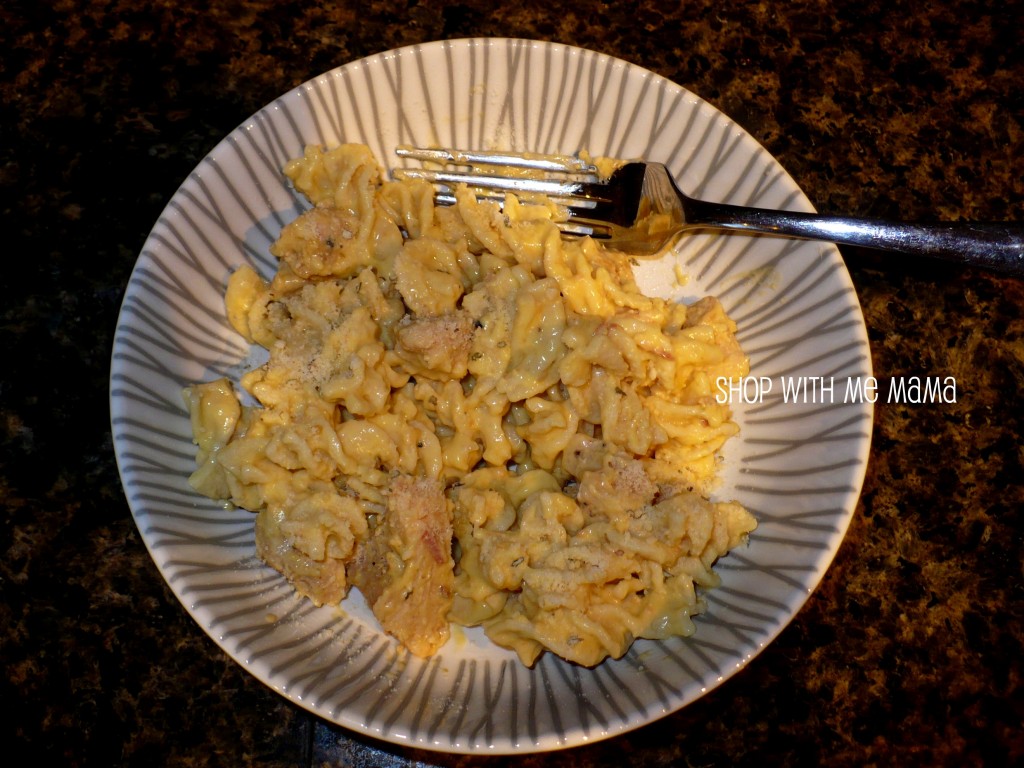 My pasta and chicken dish was probably a bit too creamy for being real healthy and I used both pasta packages that come in my kit, for this family meal. But, it was super good!
Buy!
You can purchase the ZoneFast Weight Loss Program food online at http://shop.zonediet.com/
Win!
THREE lucky people will win the ZoneFast Weight loss Program, You will receive two one-week shipments, back to back, with a wide selection of their newest and in-demand products.!!
BREAKFAST
1 Bagel – White
1 Bagel – Garlic
1 Bagel – Sesame
1 Roll – Hearty White
1 Package – Original Granola
2 Packages – Cinnamon Swirl Bread Slices (2 slices per package)
LUNCH
1 Bagel – White
2 Flatbread – White
1 Package – Original Granola
1 Package – Plain Bagel Chips
1 Package – White Bread Slices (2 slices per package)
1 Package – Multigrain Bread Slices (2 slices per package)
DINNER
3 Packages – Fusilli
2 Packages – Orzo
1 Pizza Crust – White
1 Package – Plain Croutons
SNACKS
1 Package – Plain Bagel Chips
1 Package – Chocolate Chip Nougat Bar
1 Package – Blueberry Nougat Bar
1 Package – M&M® Cookies
1 Package – Milk Chocolate Chunk Cookies
1 Pretzel – Sesame
1 Package – Original Granola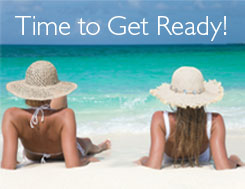 So, who wants to win?!
How?
Easy! Just fill out the Rafflecopter below! Remember, you must have javascript enabled to enter this giveaway!!
Disclosure:
I received product to review. This is my own honest opinions, thanks!