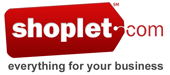 My hubby sends out a lot of packages and so we go through rolls of packaging tape pretty quickly! We also go through boxes and newspapers too. So, we definitely have to keep some office supplies handy!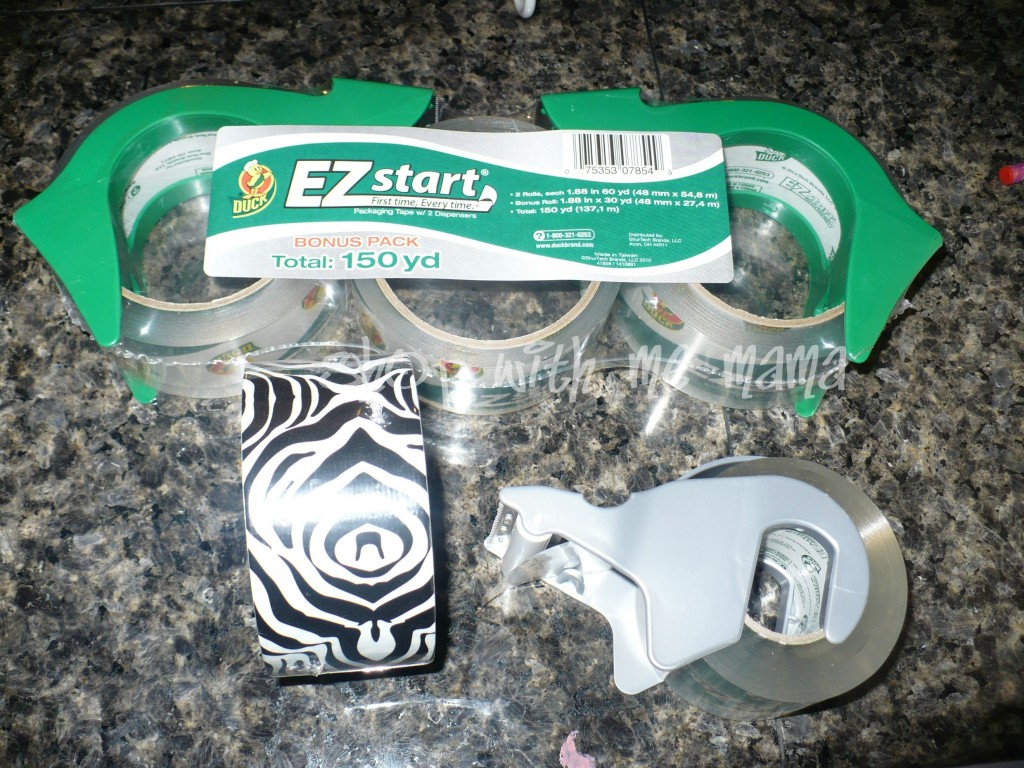 Shoplet.com has lots of packaging stuff for all of your packaging needs, including Duck EZ Start Premium Packaging Tape, which I completely love! It is not only thick and durable, but really sticky and great for sealing up those boxes that you have to ship out. I feel confident when I or my hubby use this packaging tape because we know our packages are secured.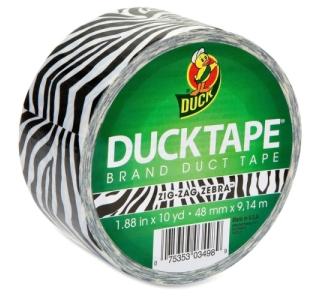 The Duck EZ Start Premium Packaging Tape w/ Dispenser is so convenient to use. The dispenser makes taping up a box, a cinch to do. It is strong and you rarely ever lose an end piece of tape, because it has little "hands" that hold the end of the tape up, to prevent it from sticking back on the roll of tape, which can be VERY irritating!
Another great product is the Zebra Printed Duck Tape. I found this very interesting! The print is way too cute and since duck tape is always so, well, manly, I thought the print was pretty girlie and cool

We all know duct tape can fix ANYTHING, right? Well, it does…
Buy
You can purchase your packaging needs online at Shoplet.com!
Disclosure:
I received product to review from Shoplet.com. These are my own, honest opinions, thanks!