CONTEST OVER! CONGRATS TO
Ju P #1188!!
Azslyn Kaye Cole #402!!
Courtney Wyant #1726!!

I have been a LONGGGG time fan of Elizabeth Arden. I love the products they carry and love how they work on my skin.
My skin is so particular about what it likes, so I have to be super careful with what I put on it. So far, all of the Elizabeth Arden products have done nothing but great things for my acne prone skin!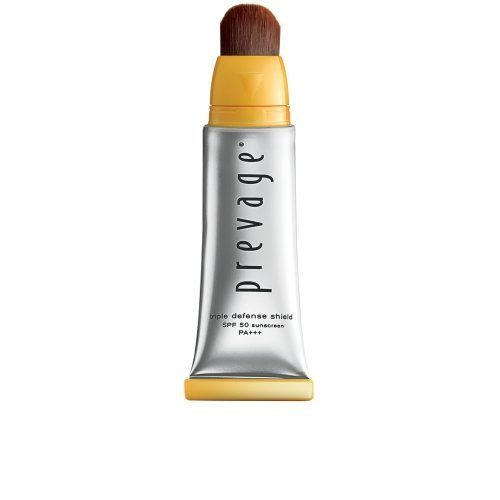 I received the Elizabeth Arden Prevage Triple Defense SPF 50 and the Hydrating Fluid, to review. Since it is Summertime, the Triple Defense with SPF 50 has been a daily thing I put on, to ensure my skin does not soak up those harmful rays! I love how it feels on my skin. It is actually a super light formula and blends quickly into my skin. I do not, however, recommend putting this anywhere near  your eyes, as it kind of stung around my eyes (I am sure the bottle says not to, but I failed to read that part..). Other than that, this is a great SPF and does not make my skin look or feel greasy. It comes in a tube that has a VERY soft brush head. You simply twist the base of the brush head to turn it on. Then you gently squeeze the tube until you see product coming out of the brush. You then brush it over your face. I use my fingers too for a faster application.
So, not only does the Triple Defense SPF 50 protect your skin from the harmful rays of the sun, but it also helps correct the appearance of fine lines and wrinkles!! Win win situation!!! It also helps with exsisting damange from the sun, helping to heal your skin. When you put the lid back onto the brush head, don't forget to turn it OFF, or when you do put on the lid it will squeeze out everywhere! Oh, 95% of women their skin was protected. And after just 4 weeks, women saw the following results: – 92% saw an improvement in skin's overall appearance – 90% felt firmer skin – 90% saw an improvement in the look of sun-damaged skin – 90% saw healthier-looking skin – 82% saw a reduction in fine lines and wrinkles!!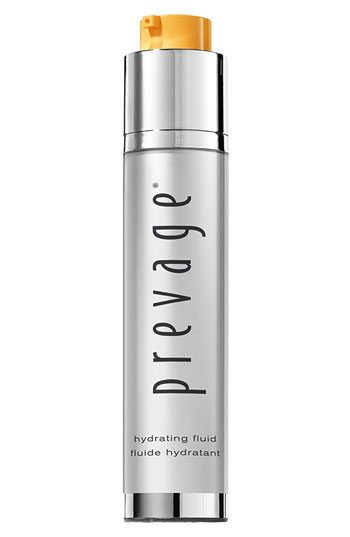 Now, the Prevage Hydrating Fluid!! This is another very light liquidy fluid that absorbs quickly into your skin. It left my skin feeling hydrated and soft. This helps correct the look of fine lines, wrinkles and uneven skin tone. After using this for about 2 weeks, my skin feels much softer! Love this stuff. I use this once a day, at night, sometimes I switch it up and use it in the mornings. I have not developed any rash, and my face is VERY sensitive. I just don't use it all the time, so it works great for me.
After just 4 weeks, women saw the following results:
92% felt softer skin.
84% felt more supple skin.
78% saw brighter skin.
77% saw an improvement in skin's overall appearance.
Buy
You can purchase these two wonderful products online at http://www.elizabetharden.com/


Win
Three lucky individuals are going to win the Prevage Triple Defense SPF 50 Sunscreen!! Retails for $79.99!
How?
Easy! Just use Rafflecopter below! Good luck to you all!
Disclosure:
I was sent product to review. These are my own honest opinions. The above Amazon.com is my own personal affiliate links, thanks!