CONTEST OVER! CONGRATS TO
Ellen Beck #2245!!

Have you ever noticed, cooking in the summertime does not really happen? For me it doesn't. I don't know if it is because of how warm it gets or what, but I want EASY meals! I don't want to slave over a hot stove for hours, I just don't. That is for the Fall time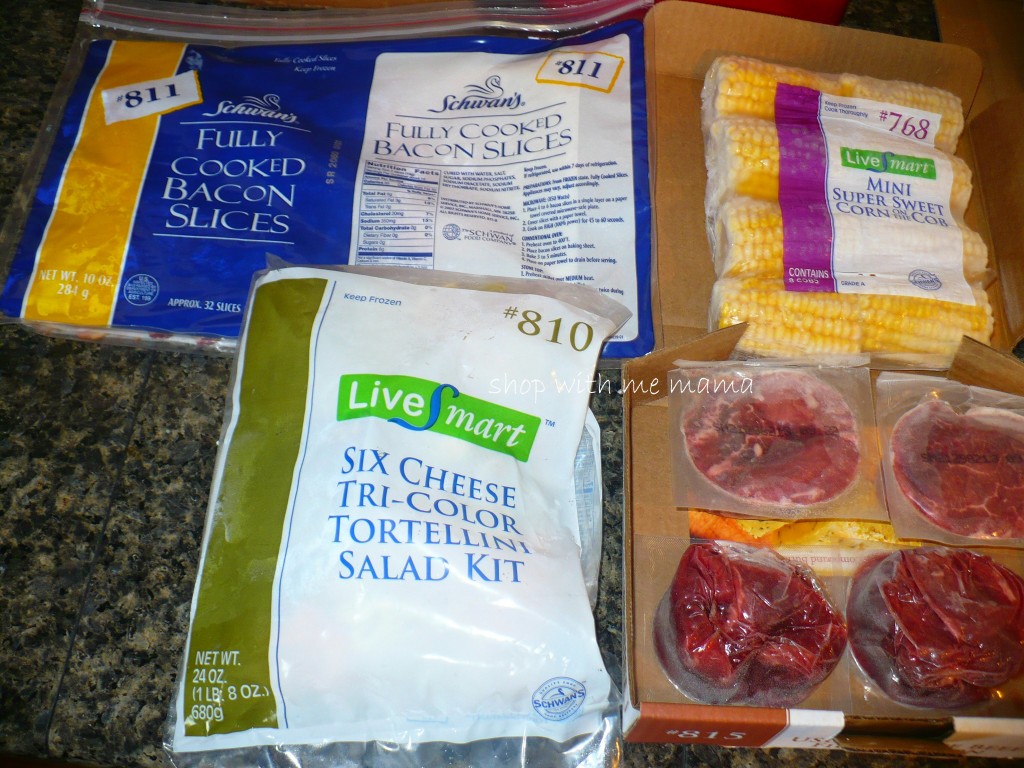 Schwan's Home Delivery makes cooking summer meals super easy! I received a bunch of wonderful and delicious foods from Schwan's, just in time for Father's Day! It actually arrived the Thursday before Father's Day, so I was very excited about that

I received some really yummy things for a bbq! I received:
USDA Choice Filet Mignon
Quarter Pound Beef Burgers
Fully Cooked Bacon Slices
Tri-Color Tortellini Salad Kit
Mini Super Sweet Corn on the Cob
Asparagus Spears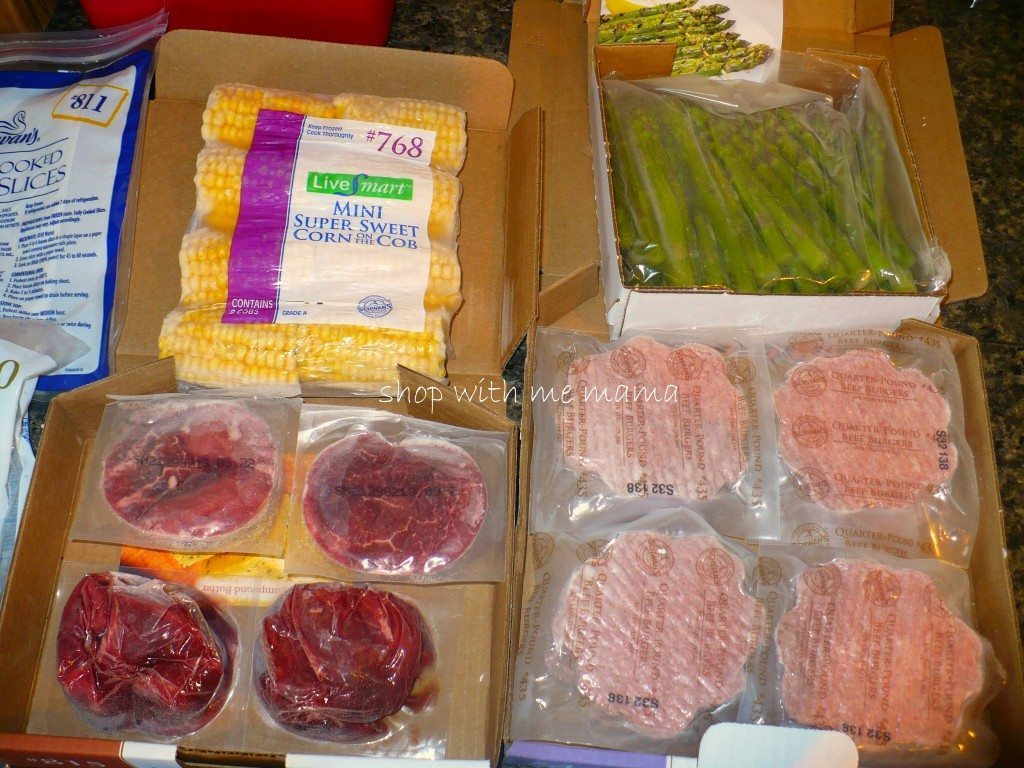 Told you it was everything I needed for a wonderful bbq!!! Me and my George Foreman Grill cooked up the Filet Mignon and Quarter Pound Beef Burgers in no time flat! The burgers were so delicious, juicy and tasty. The Tortellini Salad Kit was good, but I added cut up pickles, mayo, italian dressing and some salt and pepper to it, to make it my own

The sweet corn was the absolute sweetest corn we have all tasted, it really was that good. I have not tried the Asparagus Spears yet, but they are soo big! I was shocked to see how large they were and how good they will be when I grill them

The fully cooked bacon slices save soooo much time. They are fully cooked and you just place however many you want in the microwave (I cover them with paper towels) and put the in there for one minute. They come out PERFECT, crunchy and soo good! The bacon was excellent on the hamburgers

The Filet Mignon is the tenderest meat I have ever had. It literally melts in your mouth. I like my meat well done and even cooking it well done, it was STILL so soft and delicious. I am very impressed with Schwan's and all of the food that I received. We all really enjoyed our meal together on Father's Day! I know my hubby had a wonderful day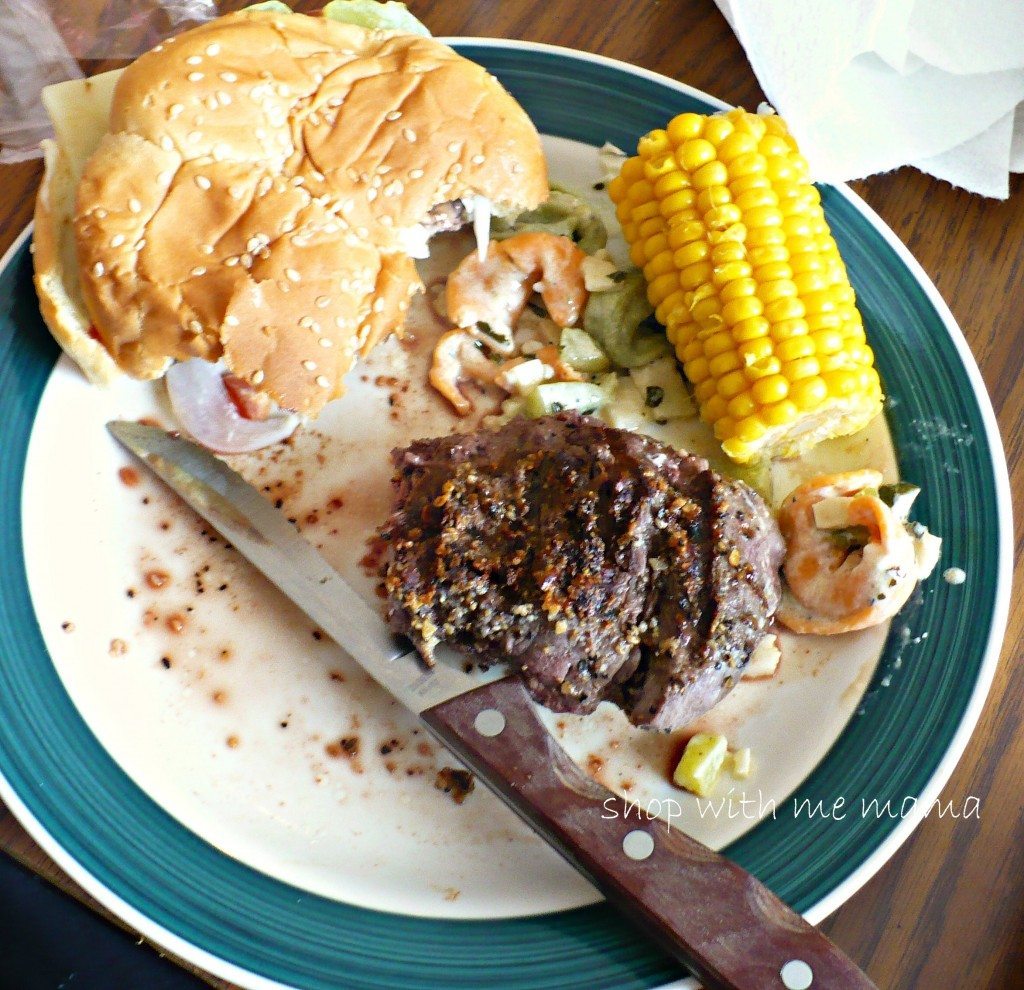 Schwan's has been around for over 55 years, delivering delicious, easy-to-prepare meals and friendly personalized service. Every two weeks (if that is what you want), they will stop by with your choice of over 350 restaurant-quality products, all of which naturally come with a 100% quality guarantee. Schwan's is constantly searching for new ways to help busy families enjoy mealtime together. Afterall, we all need more quality family time, right?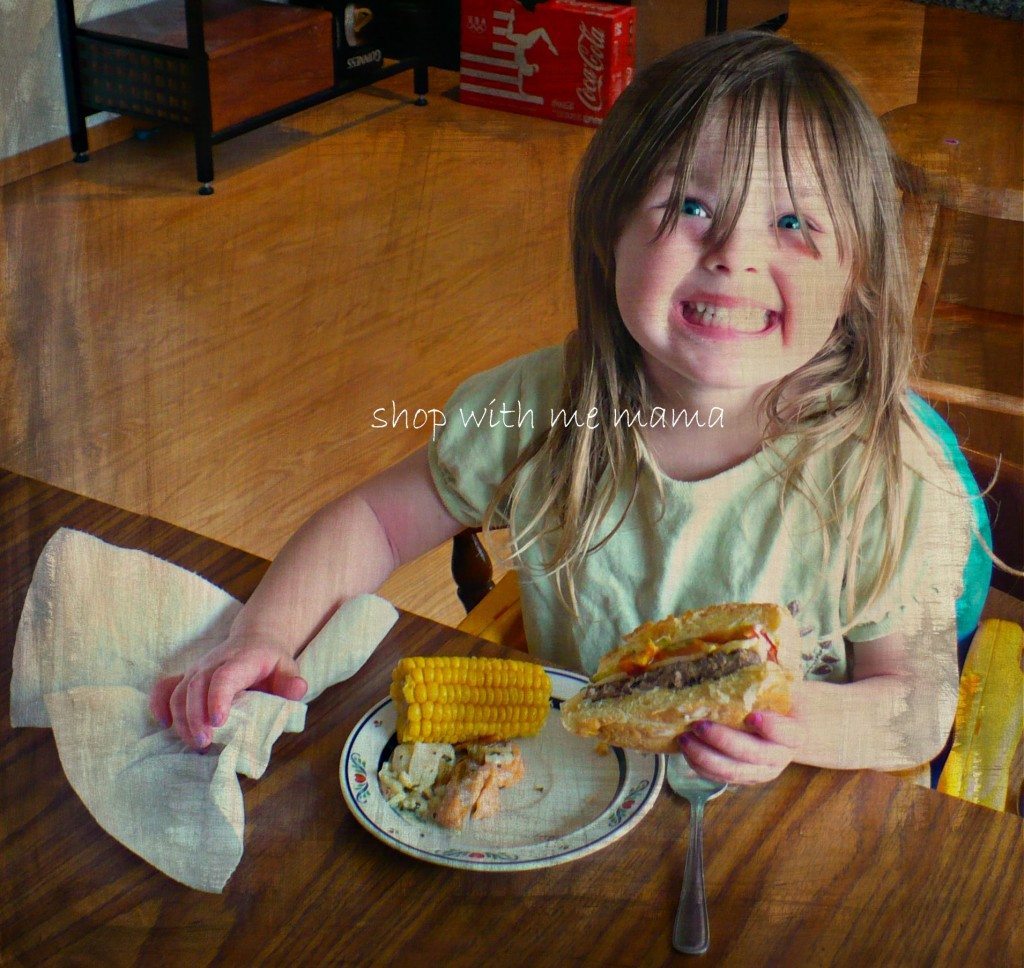 Schwan's has everything from fruits, vegetables, meats and seafood to entrees and desserts! Don't know what to get someone? Just grab a gift card instead and let them choose what they want

I will definitely be ordering more food from Schwan's as summer is my lazy time of year!
Buy/Order:
Just visit http://www.schwans.com/ to schedule your delivery today!
Win!
One lucky person will win all the yummy food I won above!! Okay, not the same exact, but you  know what I mean

How?
Easy! Just use Rafflecopter below!
Disclosure:
I was sent food to review, all opinions are my own! Thanks!