Did someones say chocolate? Ya, I did and nothing in the world is better than chocolate when you are down and out, am I right? Last week was a not-so-great week for me. Well, Friday the 13th (to be exact) was a HORRIBLE day for me…
To help me get through that day, wanna know what I did? I ate a WHOLE bag of Hershey's Simple Pleasures, yes I did… Did it make my whole day all of a sudden perfect? Nope. In fact my day got worse, later. BUT it did make me feel good AS I was devouring them up, and that is what is important, right? And,  since Hershey's Simple Pleasures chocolates have 30 percent less fat than the average leading milk chocolates, I did not really care about eating the whole bag (that and I am pregnant, so I can justify this..).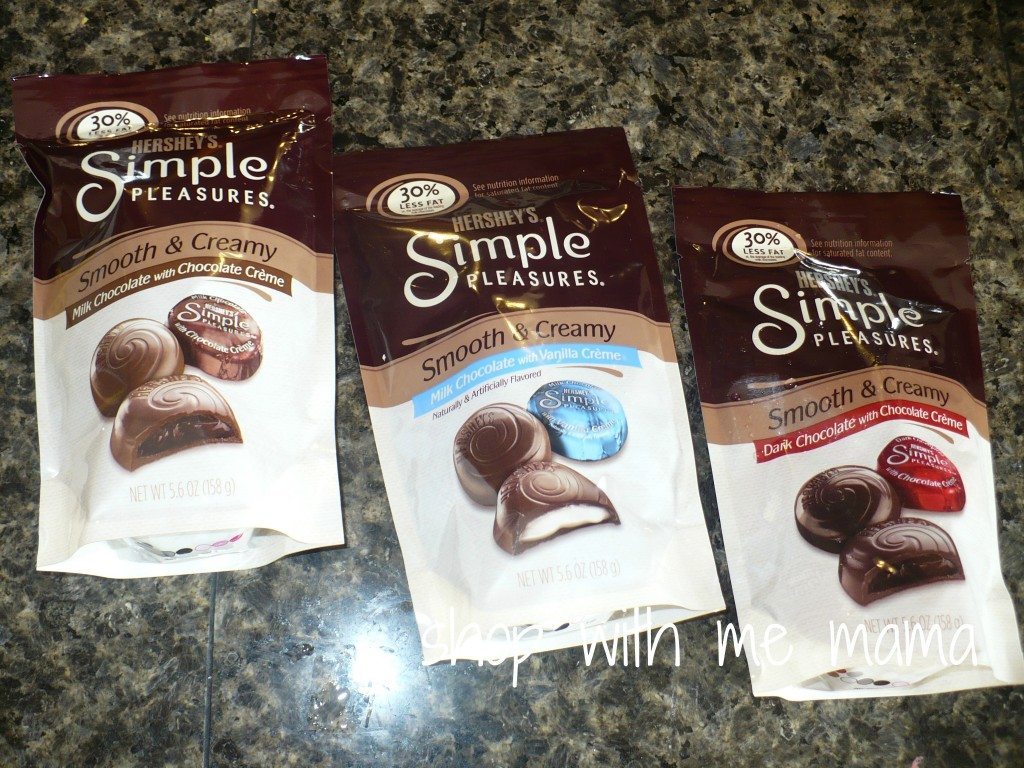 So, now when I decide to eat a whole bag of these chocolate, I don't have to feel too guilty and I can feel great about loving that moment I eat them up

And, Hershey's Simple Pleasures chocolates is encouraging you (and your friends and family!!) to sign the Declaration of "Sweet Independence," prompting you to enjoy life's simple pleasures and live a balanced lifestyle! You can sign the declaration on the Hershey's Facebook page noting what you are celebrating your independence from! Too much fun

So, this Summer I am declaring my Sweet Independence by doing what I want, when I want (within reason of course!). I just want to enjoy the summer with my family and take each moment and ENJOY it!! No more stressing out over stupid things!!! That is MY biggest thing and I need to get OVER it!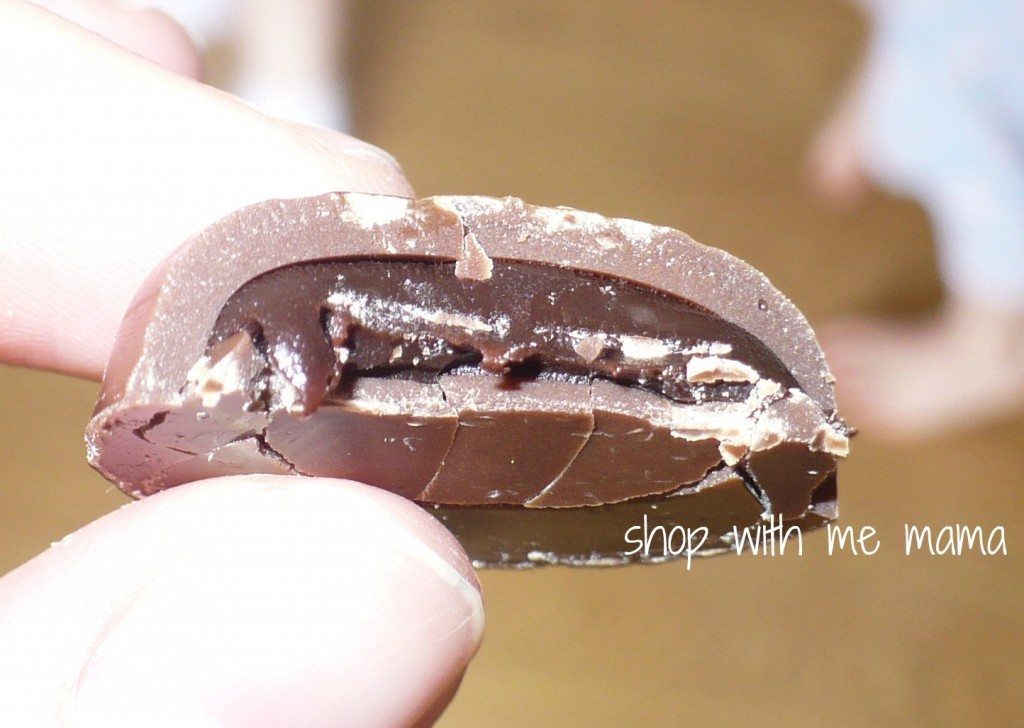 I was sent three bags of Hershey Simple Pleasures Chocolates and, like I said above, they did NOT last long!! Seriously, they went fast. The three flavors I got were so good! They were Milk Chocolate and Chocolate Creme, Milk Chocolate and Vanilla Creme and Dark Chocolate with Chocolate Creme. My favorite was the Milk Chocolate and Chocolate Creme center ones. Oh my goodness those were GOOD!!! My kids really enjoyed the Milk Chocolate and Vanilla Creme centered ones and my hubby liked the dark chocolate ones.
The are so silky when in your mouth and melt onto your tongue, they are sooo delicious! The center is very soft and velvety and also tastes so good! It all blends into each other leaving my mouth wanting more, which is why I ate the whole bag in the first place. There is no stopping this pregnant mama!!! Whoosh… Oh, and I also love that the chocolates are individually wrapped, so I can grab a few and throw them in my purse for a quick "me moment" on the go!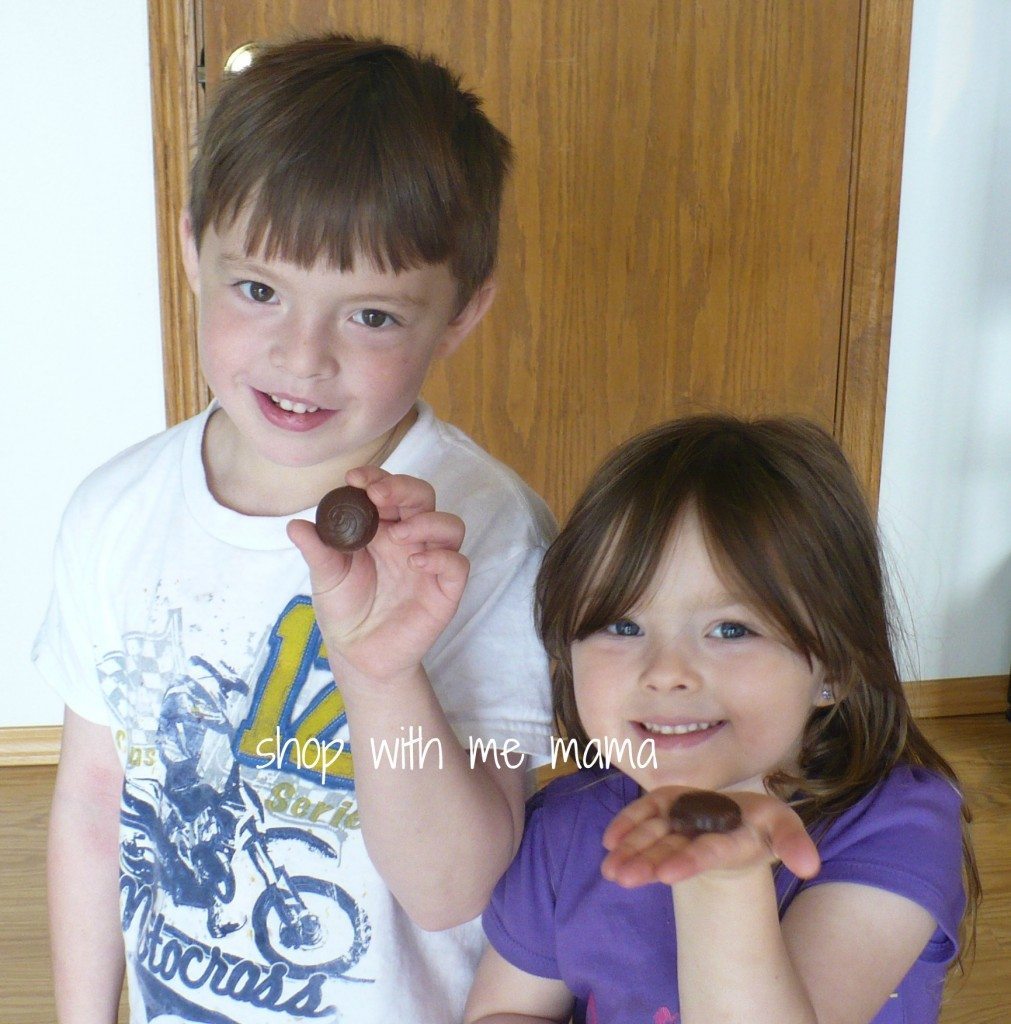 So, I want to know:
"How does it make you feel knowing you can have a delicious chocolate with 30 percent less fat than the average of the leading milk chocolates?"
Follow the conversation on Twitter using the hashtag #hsysimplepleasures
Disclosure:
I received product to review and eat up, all opinions are my very own. Thank you Hershey and The Motherhood!!