CONTEST OVER! CONGRATS TO
Gail Kuroda #545!!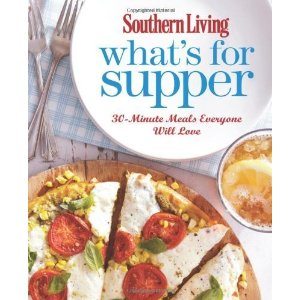 Who doesn't LOVE comfort meals? Especially when you are pregnant (wink, wink!) or during the Fall/Winter months! Comfort foods are the best foods EVER..
I received a very wonderful cookbook to review and put to use. It is called Southern Living What's for Supper: 30-Minute Meals Everyone Will Love. Ya, I am in love with this cookbook. It has become a staple in my kitchen!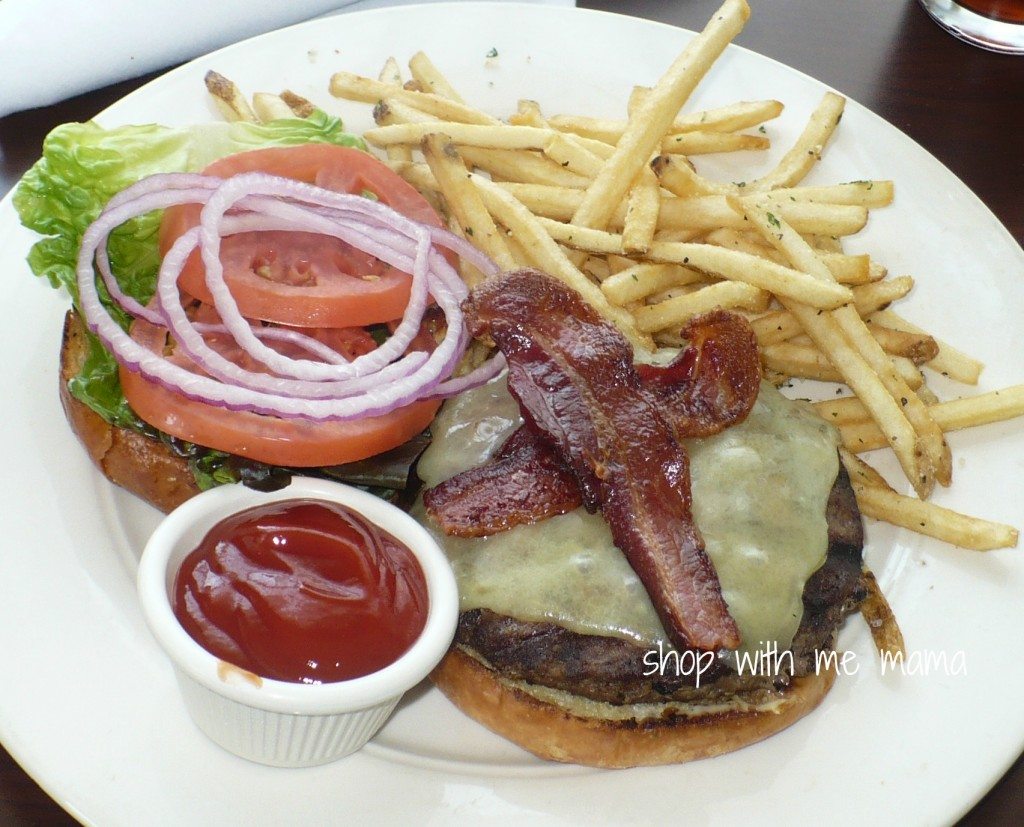 (No, I did not make this, but it is my picture. Looks good though huh? I think I will make it later this week, it was GOOD!!)
As I browsed the pictures inside the cookbook (the best part!!), I was absolutely drooling over the pages! Oh the yummy recipes that this book contains! Oh the cooking I will do this fall/winter!! YUM!
There are healthy recipes, kid favorites, and dishes perfect for company, all in less time than it takes for takeout. And believe me, we have our fair share of takeout, sigh..
So this cookbook was certainly a breath of fresh air for me. I like to cook, I just don't like to cook in the kitchen for hours on end, no way. I like meals to be prepared and cooked EASILY and with as little effort as possible

This cookbook helps you cook easily and quickly! I am loving this cookbook even more!! And the meals in it? My whole family LOVES. I just can't go wrong, unless I burn the food

Most of these recipes come together in 30 minutes or less

Still don't want to cook? Well alright then! To make it even EASIER, and for meals waiting for you as you walk in the door, there's a "Slow Cooker" chapter containing 15 foolproof recipes! Okay, so you have to prepare a little bit, but come on! This is easy stuff!!!
And,  in the "Dinner's in the Pantry" chapter, you will find inventive ways to quickly use what you already have on-hand. And you can even take a break from the stove with "No-Cook Suppers," perfect for a hurried evening!! They thought of everything, when making this cookbook

So, with a delicious collection of more than 250 quick, delicious and nutritious dishes perfect for YOUR busy family, this cookbook will be your meal time savior

Promise!
Buy
You can purchase Southern Living What's for Supper: 30-Minute Meals Everyone Will Love online at Amazon.com

Win
One lucky person is going to win a copy of this cookbook!!
How?
Easy! Just use Rafflecopter below!
Disclosure:
I was sent product to review. All opinions are my own. The above Amazon.com link is my personal affiliate link, thanks!