Heavens no! How on earth is that possible? Seriously, summer just started around here. It is typically super wet and rainy until about the middle of July. So yes, summer JUST started not long ago for us. Now that the weather is decent, my son has to go back to school.. blah.

Photo credit: ppdigital from morguefile.com
I am confused though. One minute my son is excited to go and the next he just does not want to go. I guess all kids are like this but it still makes me feel kind of bad for him!
We have, pretty much, all the school supplies needed and all we need now is some more clothes and a backpack for him. Then, we are done. I will have to check out Target or Walmart for the backpack and maybe Macy's or JcPenny for the clothes..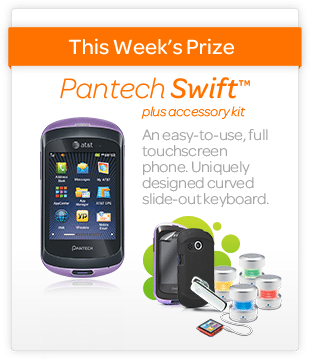 Anyways, also wanted to mention AT&T's Back to School Promotion, again, to you all. It is ending soon and with all the talk about going back to school, thought it would be a good time to mention this again.
Head on over to the What's Cool For School Sweepstakes and enter to win all sorts of great prizes! It started on July 16th and runs through September 16th.  AT&T is featuring a new deal on one of their hottest products every week!  Not only will there be deals but they'll be giving away products as well!! So, those of you who enter will get the chance to win smartphones, tablets, digital picture frames and more!! Come on, what is stopping you from entering, if you have not already?? I know I could certainly use one of the prizes listed above!! If you already have one, heck, win one for a Christmas present for someone!
Check out the rules and all the details here!
Disclosure:
I was sent product for this post, all opinions and story above, my very own.