Yes, you heard me! Dr. Seuss' The Lorax from Universal Studios Home Entertainment, is OUT today!! Woot! I have been wanting to see this movie as much as my kids!! We received this movie to review and it certainly kept us all entertained!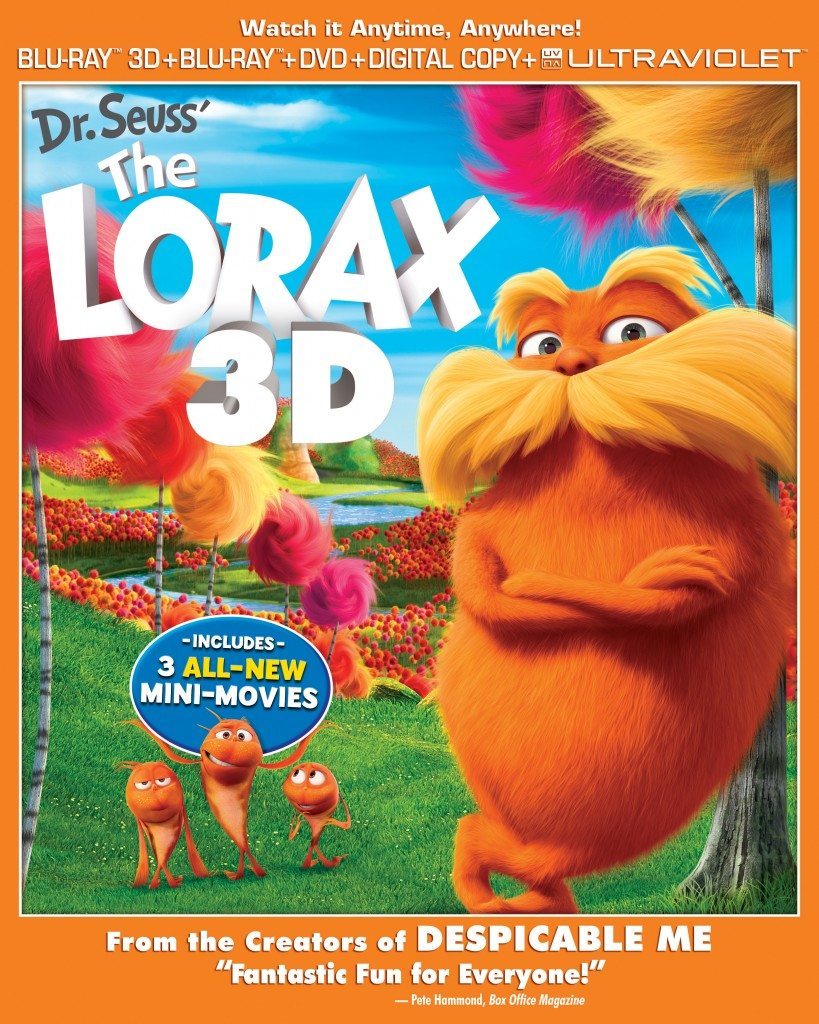 It is quirky and cute and I love the characters in this movie! My kids absolutely loved the silly characters too and how silly and funny they acted. My son says he loved everything about this movie. He said his favorite part was when they actually planted the last seed for the tree. The ending of this movie was super cute and the songs sung in this movie are very catchy. This movie had my kids engaged and excited! This is a great family movie!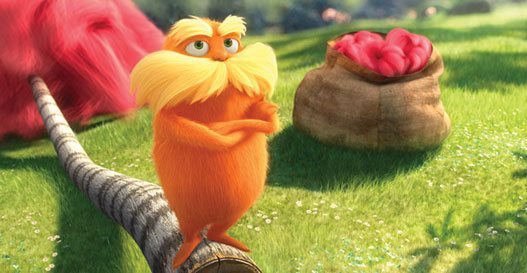 Sypnosis of The Lorax:
The imaginative world of Dr. Seuss comes to life like never before in this visually spectacular adventure from the creators of Despicable Me! Twelve-year-old Ted will do anything to find a real live Truffula Tree in order to impress the girl of his dreams. As he embarks on his journey, Ted discovers the incredible story of the Lorax, a grumpy but charming creature who speaks for the trees. Featuring the voice talents of Danny DeVito, Ed Helms, Zac Efron, Taylor Swift, Rob Riggle, Jenny Slate and Betty White, Dr. Seuss' The Lorax is filled with hilarious fun for everyone!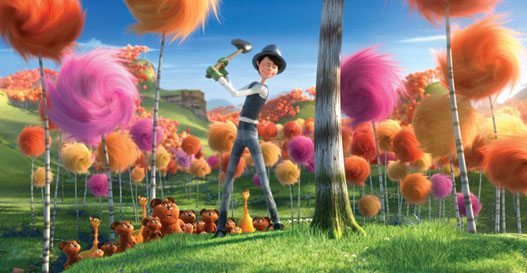 Blu-ray™ 3D Combo Pack will also include three brand new mini-movies including: 
Serenade - 

 

Two Bar-ba-loots — one love shy and the other suave and confident — battle for the heart of their would-be sweetheart with the help of a colorful cast of characters, including the Humming-Fish and Swomme-Swans.

Wagon-Ho  - 

Two Bar-ba-loots take The Once-ler's wagon on a ride they won't soon forget.

Forces of Nature - 

Determined to scare The Once-ler out of Truffula Valley, The Lorax decides to create the illusion of ominous forces of nature.
You can check out the trailer for those new mini-movies below!
Buy!
You can purchase The Lorax online at Amazon.com!
Don't forget to get the adorable printables for The Lorax!!! They are too cute!
Disclosure:
I was sent product to review, all opinions are my own. The Amazon.com link is my personal affiliate link, thanks!