I have owned plenty of vacuums in my life and only a FEW have actually made me happy. I am a HUGE Hoover fan, so when I received the Hoover WindTunnel® Air™ Bagless Upright Vacuum to review, I was so hoping it would live up to the Hoover name!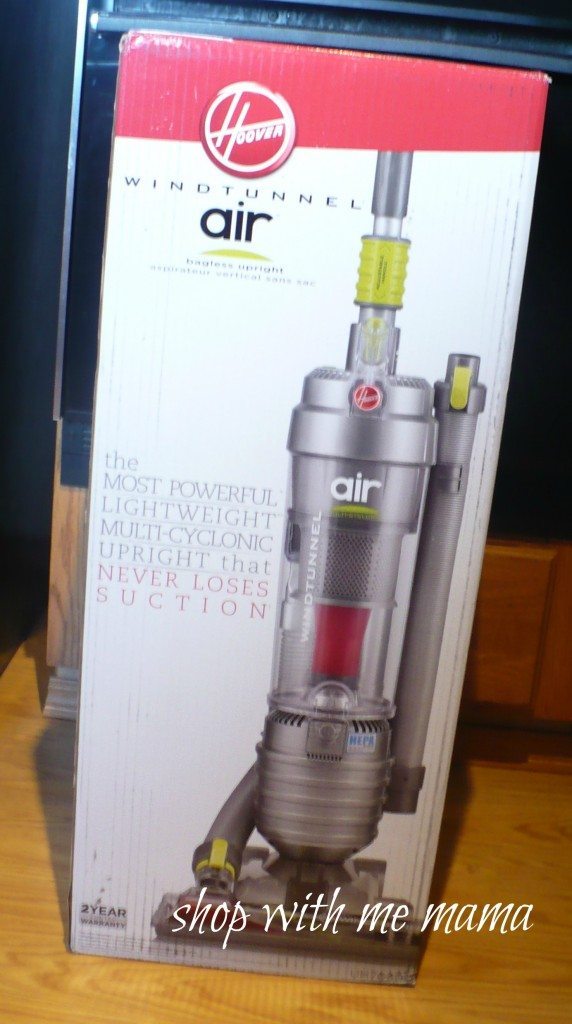 It came in a big box and most of it was already put together, which was very nice. All I had to put together was the handle and snap the hose on the side. So it basically took me about 5 minutes or less to have fully assembled.

Of course I had to use it right away, I had rooms to clean!! Whoosh! I started with my living room and the suction on this machine is awesome! It pulled at my carpet and sucked up all the little debris in there. After I vacuumed, my carpet actually looked fluffy! Loved this! The vacuum is also extremely light weight and easy to maneuver, BUT since the suction is so much, the vacuum can be a bit hard to push around at times. The cord is a good length and I only had to plug it in twice, in different outlets, to get my whole house vacuumed and cleaned.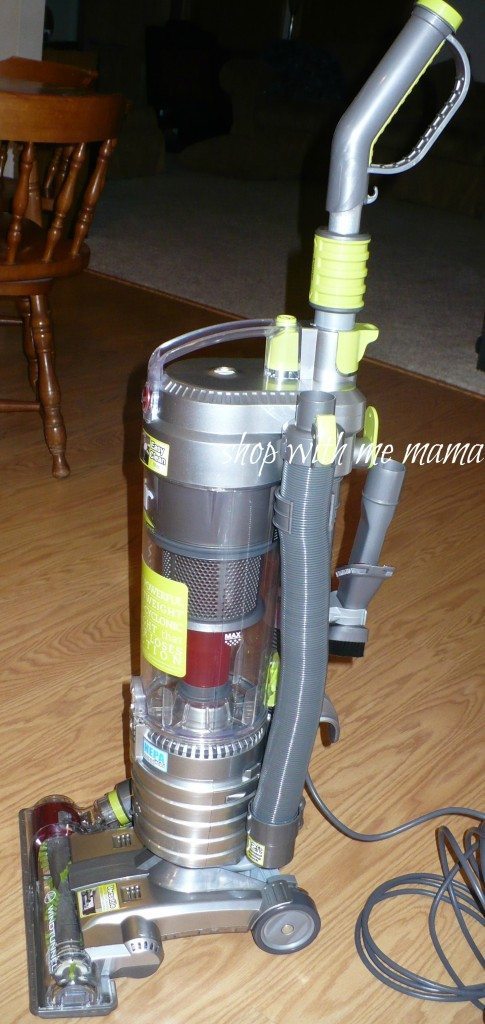 Right after vacuuming, I needed to clean out the canister though, as the canister is a bit small, but then again this is a tiny vacuum, so that is to be expected. I LOVE bagless vacuums and will NEVER go back to the dumb bag ones, ever. I like that this vacuum will lie down to get under furniture so that I don't have to move around furniture and break my back. It does not completely get underneath things, but it does a good enough job for me.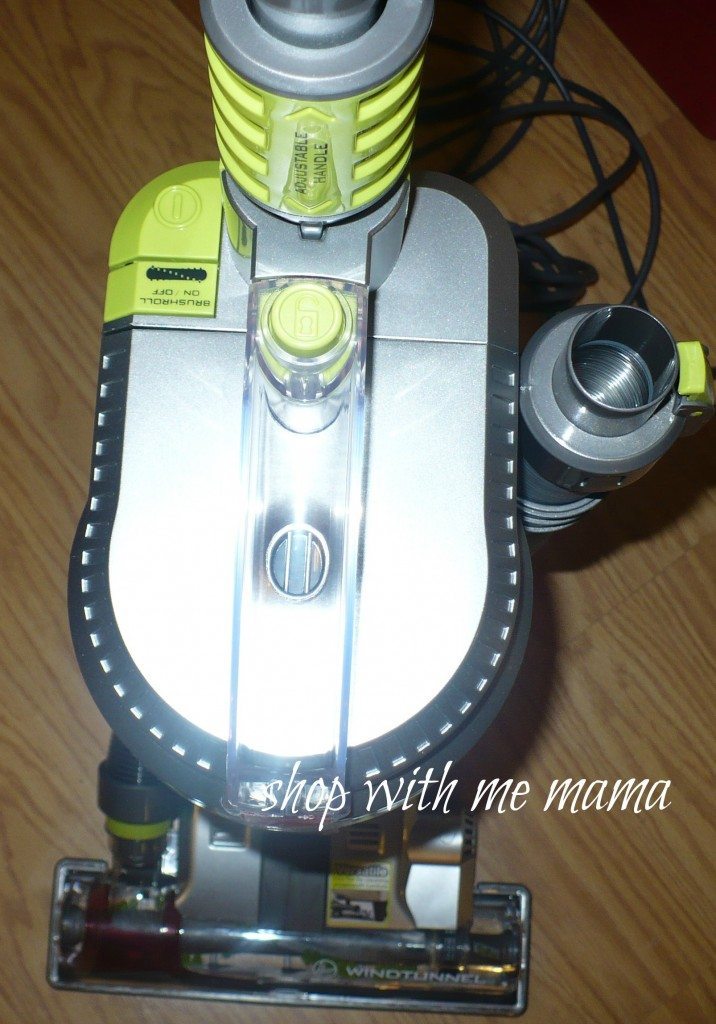 The handle on this vacuum is adjustable, so that is nice. I can have it higher or lower, depending on how my back feels that day and my hubby, who is a bit taller than me, likes it up a bit more than me, so he can adjust it accordingly. I also like how all the buttons to this machine is on the base of the handle, that way I don't have to fish around for all the buttons. It also has a button you can push to turn on or off the brush, so if you wanted to clean your hard floors, go for it!!! Works great on my wood floors!

The ONLY thing I disliked about this vacuum is the hose part. It was quite confusing to me. I got very frustrated the first time I tried to use this hose, so I had to put it away! Then, a sweet blogger friend who was reviewing the same vacuum showed me a tutorial of pictures and then I "got it"! I also failed to look at the side of the box, which also shows how the hose is to be used, and when I did look at the box, it was a total "duh" moment for me! Ugh. Now the hose and me are friends…
This is a great vacuum if you are in search of a good one with great suction and is smaller (think dorms or small apartments too!). It is also pretty affordable at only $179.99.
Buy
You can purchase this vacuum online at http://hoover.com/
Disclosure:
I received a sample of this product to facilitate my review, but my opinions are entirely my own. The above Amazon.com link is my personal affiliate link, thanks!