CONTEST OVER! CONGRATS TO
Cynthia Rabideau #835!!

I remember as a child, I loved Raggedy Ann and Andy. I had the dolls and I had that Golden Books Scratch and Sniff Raggedy Ann and Andy book too! Heck, I still have that scratch and sniff book around here somewhere and me and my children read it together!!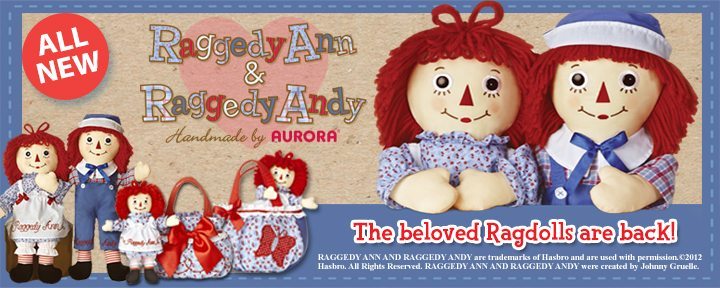 Anyways, I also remember I had a birthday party one year and a friend's mom had made me a Raggedy Ann doll. Oh wow, it was such a wonderful gift, one that I will always remember!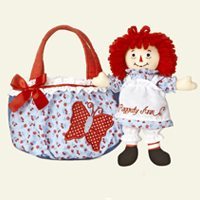 Sure, Raggedy Ann and Andy are still around, as they should be, but now Aurora World Inc, has come out with a new line of Raggedy Ann and Raggedy Andy!! They are just as cute and cuddly!! The original doll with a heart is back! Yay!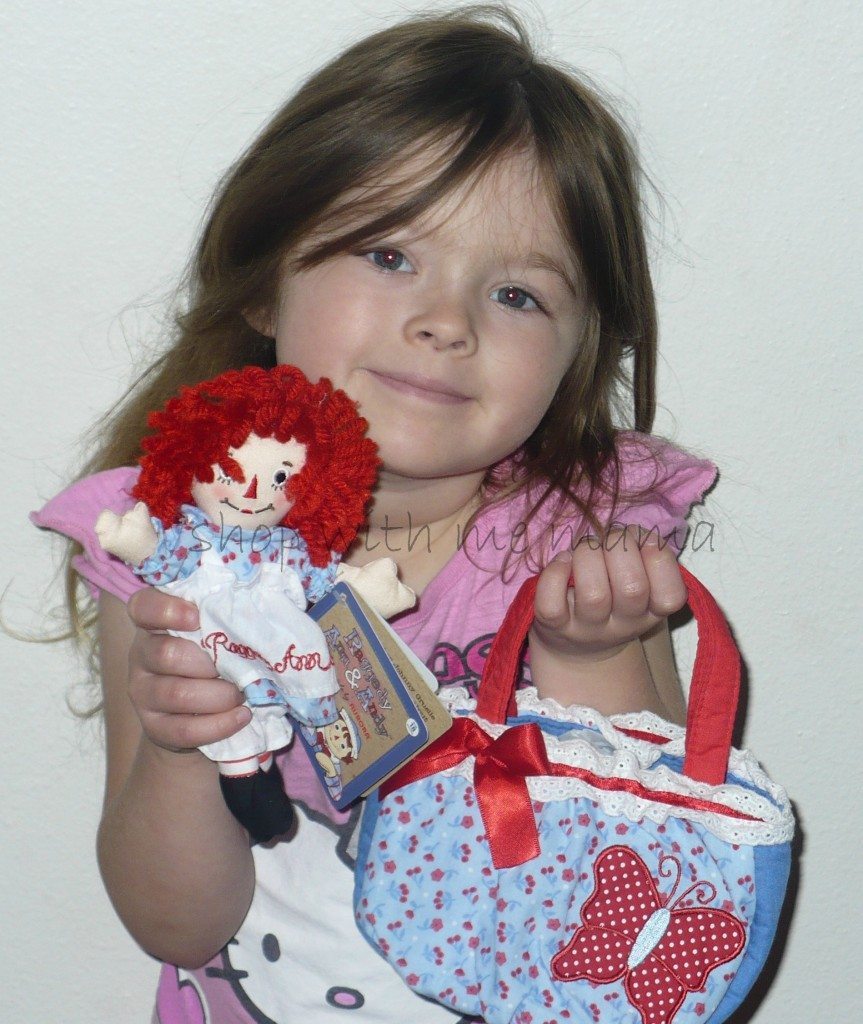 Aurora released a variety of classic Raggedy Ann and Raggedy Andy rag dolls and Fancy Pals™ (Raggedy Ann Butterfly or Red Ribbon style) in 2012. I was able to have my daughter review the 7″ RAGGEDY ANN FANCY PAL – BUTTERFLY. I knew she would love it, because she loves stuffed animals or soft, cute things! Aurora is thrilled to work with Hasbro to bring a new generation of children into the fold of this classic and beloved brand with a new line of plush dolls striking just the right balance of vintage and modern elements. And they are seriously too cute!
Buy
Aurora's Raggedy Ann and Raggedy Andy can be purchased at retail or online at the official Aurora shop http://shop.auroragift.com. Perfect for a birthday or Christmas!!! FREE Shipping on orders over $50 until August 31st, 2012. Use promo code: YooHoo12
Win!
One lucky person is going to win (1) Raggedy Ann or Raggedy Andy doll or one (1) of the Fancy Pals!!!
How?
Easy! Just use Rafflecopter below!
Disclosure:
I was sent product to check out. All opinions are my own. Thanks!