CONTEST OVER! CONGRATS TO
 Jenny Quimby #1360!!
Today, Disney unleashes BEVERLY HILLS CHIHUAHUA 3, VIVA LA FIESTA! on Blu-ray, DVD and Digital Download, today, September 18th!!! And we JUST received it!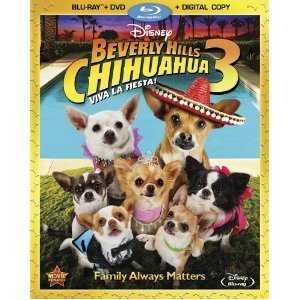 My daughter had me put it on for her to watch, she could not wait for her brother to get home from school. She has been eagerly awaiting this movie. She loves the little, cute Chihuahua's in this movie!
Everyone's favorite talking Chihuahuas Papi (voice of George Lopez) and Chloe (voice of Odette Annable ) are back, joined by their five playful pups in an all-new family comedy. It's canine chaos as Papi's family (dog and human) move into the posh Langham Hotel, complete with a luxurious doggy spa. But there's trouble in puppy paradise when Rosa, the littlest member of the pack, feels smaller and less special than ever. Now it's up to Papi to help Rosa find – and celebrate – her inner strength, which turns out to be bigger than she ever dreamed and reminds humans and canines alike of the importance of family, friends and teamwork.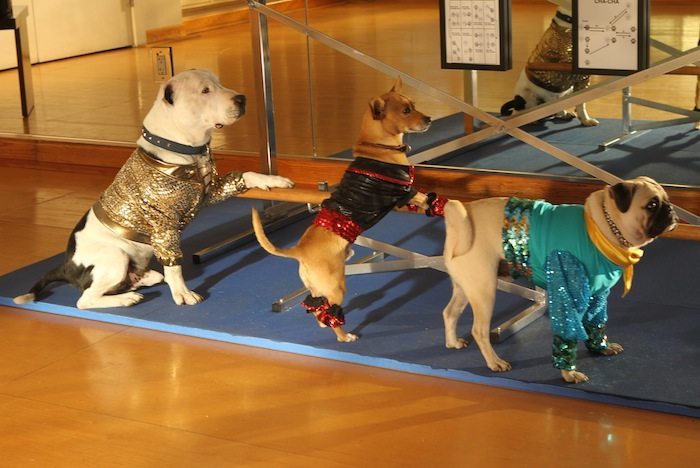 This movie had my little girl laughing so hard! It is cute, funny and just so much fun to watch. She is already asking to watch it again! She usually does this with new movies she loves so much.
In addition to the all-new feature film, "Beverly Hills Chihuahua 3" comes with a tail-wagging array of bonus features, including bloopers and an all-new music video! Too much fun to miss out on!
You can connect with Beverly Hills Chihuahuas on Facebook and follow Walt Disney Pictures on Twitter!
Buy
You can purchase Beverly Hills Chihuahua 3 at Amazon.com
Win!
One lucky person will win the Beverly Hills Chihuahua 3!!!
How?
Easy! Just use RC form below!
Disclosure:
I received product to check out, all opinions are my own. Above Amazon.com link is my personal affiliate link, thanks!