If I have not encouraged you enough, then I must try one last time!! If you have not entered to win AT&T's "What's Cool For School" Sweepstakes, you really really should!

Photo credit: coopah from morguefile.com
Each week, from now until September 16th, AT&T is giving away a MUST HAVE back-to-school device to FIVE lucky people!!!  Now seriously, if you don't enter, you simply cannot win!!
Check out this weeks prize!!!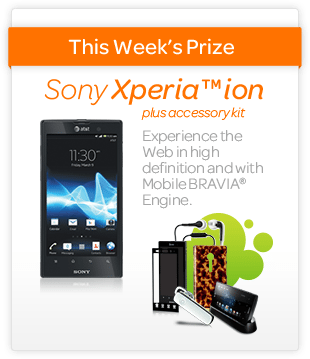 Ya, who wouldn't want to win that?! I already entered, but have you?? I have been doing pretty good on winning big things lately, so maybe I will win this

Or maybe YOU will!!
Check out the rules and all the details here! Good luck! And don't say I did not tell you about this, because I did quite a few times already!! Whoosh!
Disclosure:
I was sent product for this post. However, I really want you all to go and enter this awesome sweepstakes before it is over! Go!!!