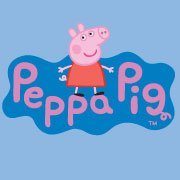 My kids adore Peppa Pig! Afterall, Peppa Pig is an adorable, loveable and energetic little piggy! She lives with her brother George, Mommy Pig (my favorite!) and Daddy Pig.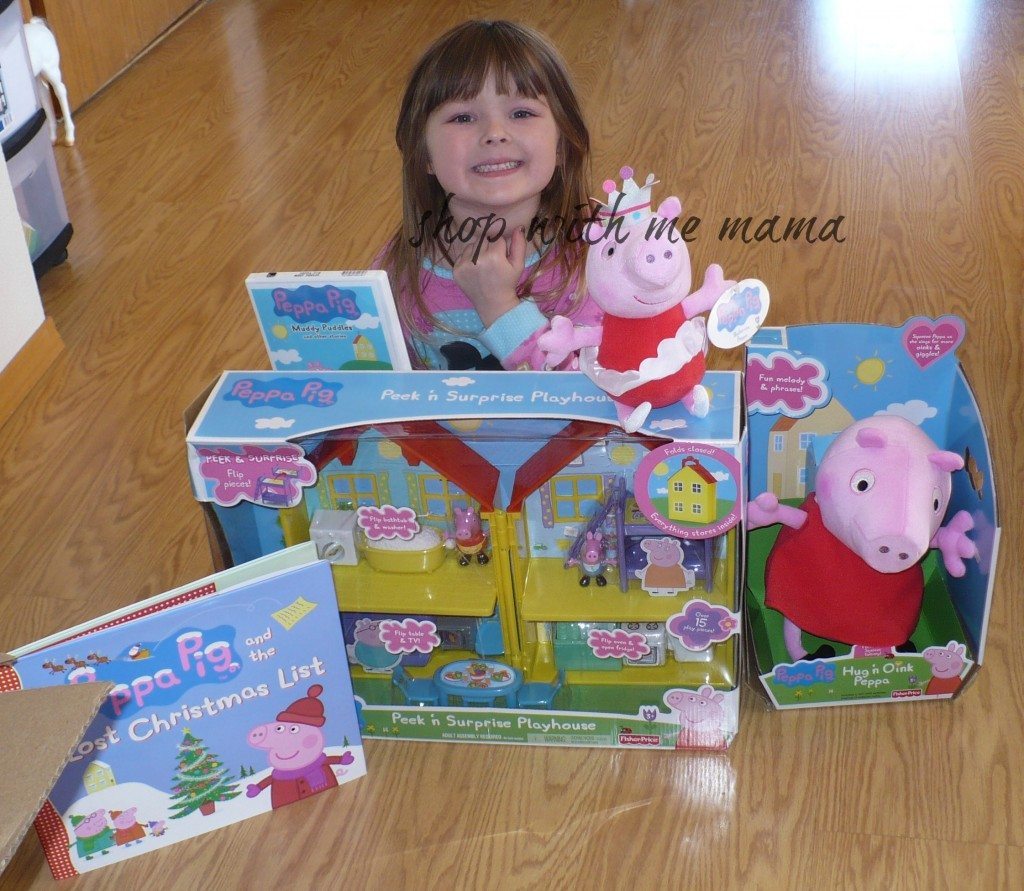 Peppa lives in the U.K. and speaks with a sweet and engaging British accent that is too cute for words! She loves playing fun games, dressing up, going on trips and of course, jumping in those muddy puddles! Her adventures always end happily with loud snorts of laughter, from her whole family (That part cracks me up!).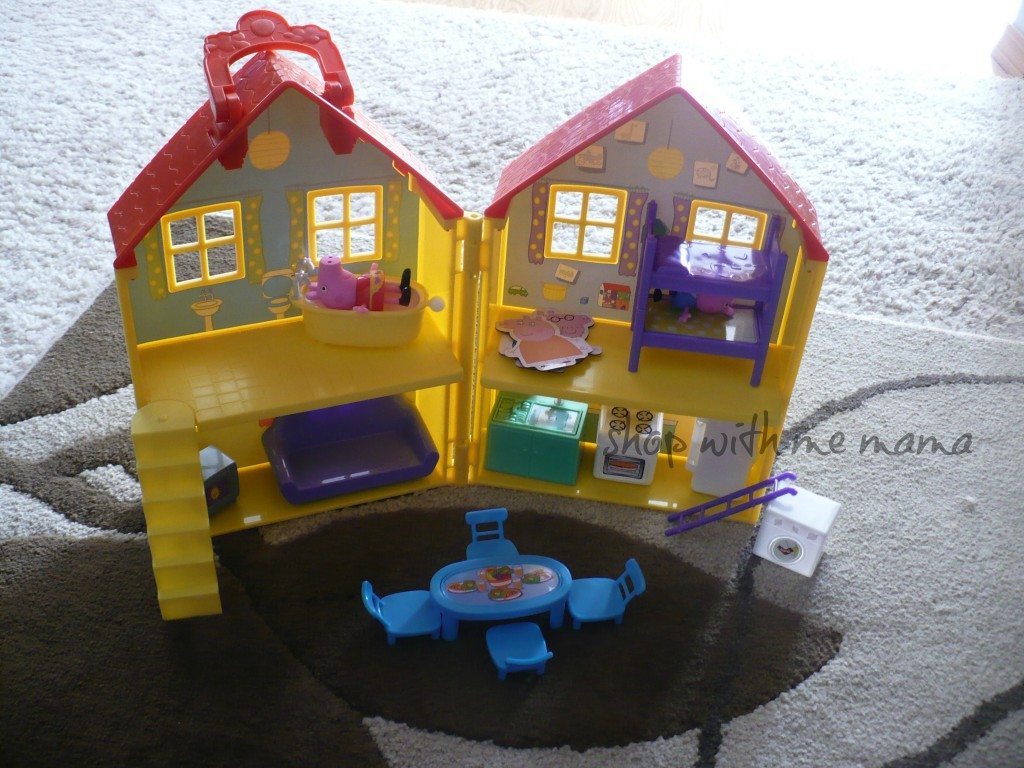 Peppa Pig has come out with some new toys, books and DVD's for the whole family to enjoy! My kids received some of the new products and they just adore them. They received:
Peek 'n Surprise Playhouse (from Fisher-Price): This is a cute, portable, four-room playhouse that opens up to reveal a home filled with fun transforming furniture. The sink can be switched from messy to clean (wish mine could that easily!), the bathtub can be bubble free or turn into a nice bubble bath and much more!! Peppa and George figures are included too!! My kids love this playhouse and all the fun things that come with it. It is small enough to cart around, but big enough to really enjoy it, both of my kids play with it at the same time. This retails for $34.99.
 Hug 'n Oink Peppa (From Fisher-Price): This comfy Peppa just LOVES to be hugged!! And boy does my daughter hand those out! This is a plush Peppa that is super soft and squishy. You give her a big hug and she will giggle, talk and snort! Keep hugging her, to hear tons of laughter, talking and tons of snorts! LOL! Too cute if you ask me. My daughter loves having her around and includes her in her outings around town. This retails for $21.99
Peppa Pig and the Lost Christmas List: Too cute! And, since we absolutely LOVE Christmas around here, we can never get into the Christmas spirit soon enough. In this book, Peppa Pig saves Christmas Day! Fun to read, cute pictures to look at and just so festive. This book retails for $12.99.
Peppa & Friends Plush (From Fisher-Price): These are totally cute, squishy and tiny! My kids love to cart them around everywhere in the house! They retail for $9.99.
Muddy Puddles and Other Stories DVD: This is a 60 minute DVD that features 10 "peppasodes" from the award-winning series, as aired on Nick Jr. It includes fan favorites such as Muddy Puddles and Camping! My kids love this DVD and it is the perfect length to keep your kids interested and engaged! This is available at Toys R Us and as digital downloads on iTunes. Retails for $14.98 for each DVD, $9.99 for each digital download.
You can connect with Peppa Pig on Facebook!
Disclosure:
I was sent product to check out from Child's Play Communications. All opinions are mine. This post includes affiliate links. Thanks!