CONTEST OVER! CONGRATS TO
April Yedinak #1475!!
Princess Bride: 25th Anniversary Edition [Blu-ray]
 Arrives on Blu-ray October 2!! I am so excited as this has been a favorite of mine for quite some time now! It is truly a great movie!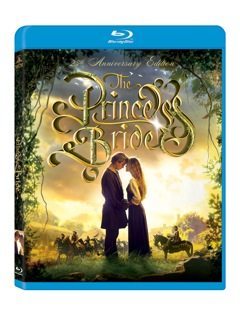 Did you know that this film is actually based on a real book? It is! And here are some more of the other great books that were made into epic fantasy films:
The Harry Potter Series
All of these books and films have taken over the universe leaving consumers desperate for another taste of Harry's adventures in witchcraft and wizardry!
Where The Wild Things Are
In this classic story that was turned into a visually stunning film in 2009, Max sets sail to find a world of happiness but instead he is faced with terrifying creatures quadruple his size is both height and width. It is here that he finds his newfound friendship and personal significance on the island.
The Chronicles of Narnia: The Lion, The Witch and The Wardrobe
These films that makes the dream of riding alongside the courageous and glorious Aslan about as real as its going to get. We've all wanted to be friends with a lion at least once in our lives, oh how I envy Peter, Susie, Edmund and Lucy.
Charlie and The Chocolate Factory
Roald Dahl and Tim Burton, come together to bring this outlandish story to life on the big screen. With one of the world's greatest children writers and one of the film industry greatest creative masterminds at the helm of this project, a film such as this is bound to get everyone licking wallpaper for a taste of the magic.
Percy Jackson and The Olympians: The Lightening Thief
Just as utterly engaging as the book. The film totally encapsulates the magic of Percy Jackson's encounters with the gods of Mount Olympus. Embarking on a worldly adventure with his friends Percy battles against the fuming wraths of the gods, whilst falling in love with the beautiful Annabeth in the aim on saving his mother – BRILLIANT!
Fantastic Mr. Fox
Yet another demonstration of Wes Anderson's sheer brilliance!  With the aid of international superstars such as George Clooney and Meryl Streep and combining them with the innovative use of foxy stop motion animation it undoubtedly provides the film never ending appeal.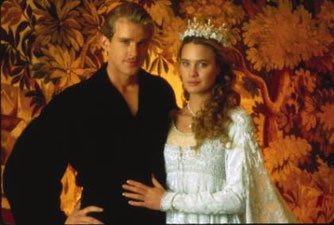 Pretty cool, huh? I thought so!
Buy
You can purchase this on October 2nd, but go ahead and pre-order your copy now, on  Amazon.com!!
 Win
One lucky person is going to win a copy of The Princess Bride 25th Anniversary Edition on Blu-ray!!! Woot!
How?
Easy! Just use Rafflecopter form below!
Disclosure:
I was not sent anything for this post. The Amazon.com link is my personal affiliate link, thanks!