CONTEST OVER! CONGRATS TO
Ellie Wright #1054!!

I am sure you all know by now that I just love Halloween time! We start decorating around September 1st

Ya, we are crazy! But it is too much fun not to!
If you have not started decorating for Halloween yet, you best get on it! Halloween is almost here!! Woot! And guess who wants to help you decorate this year, for Halloween? You guessed it, Hallmark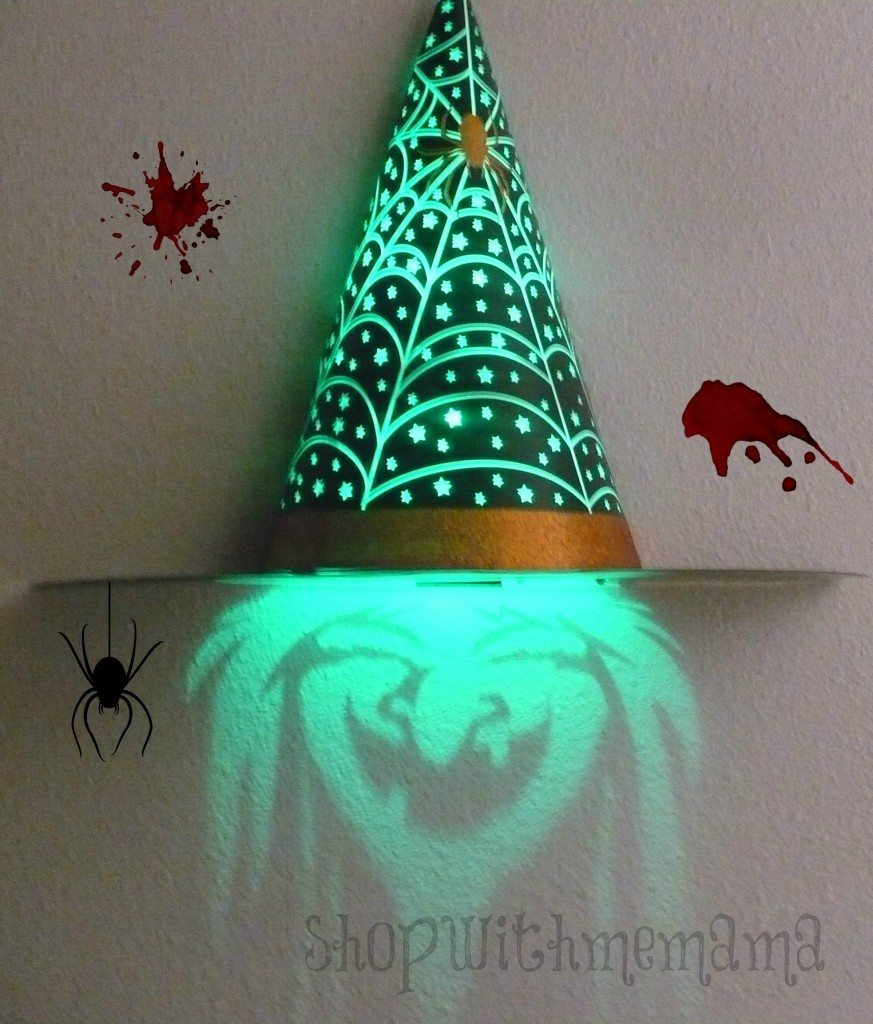 Oh they have the absolute cutest Halloween decor and cards you could ever imagine. I know, because I was able to review some! Oh it was exciting when this arrived! I put everything up as soon as it came out of the box. Afterall, my home cannot have enough Halloween decorations in it! I always could use more

We received the Witch's Hat Door Décor

My Pet Ghost and some cute Halloween Cards to check out. The Witch's Hat Door Decor is really cool. You have to assemble it (just pull off sticker and stick bottom of hat to base) and put in 2 AAA batteries (not included). Then turn it on, put it in a place where you have high traffic or on your door and wait for people to get scared!! The witch will shriek and say "Happy Halloween" to all who pass her by! At first she is just a hat hanging  on the wall/door, but as soon as you walk past her, she will illuminate a scary green face onto your wall/door!! Spooky if you ask me!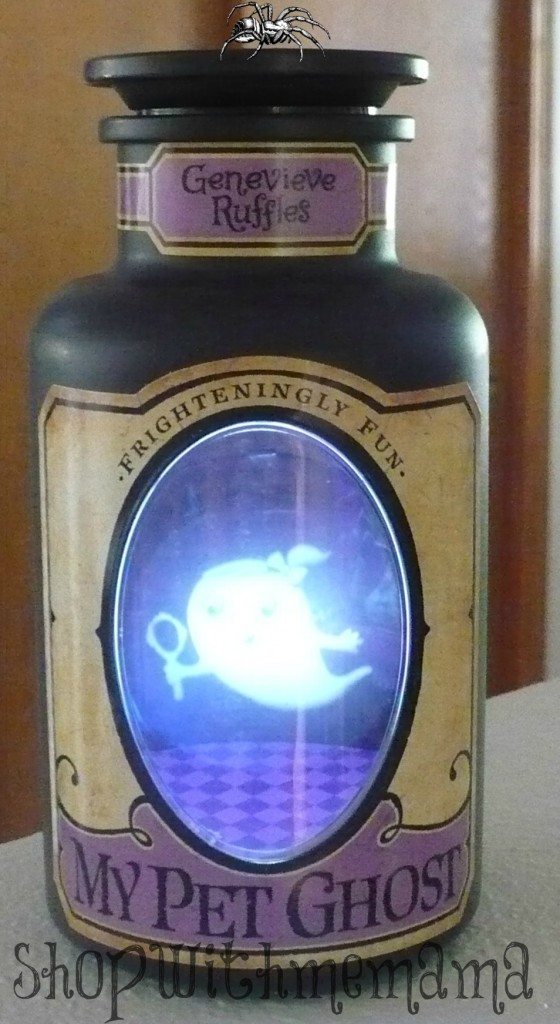 My Pet Ghost

is super super cute! It is a little adorable ghost in a jar! Display her anywhere for giggles and fun times all around! The kids LOVE this one! I keep her up on my mantel! Press the top of the bottle stopper, and you will see a ghostly image appear with coordinating sounds! It is Genevieve Ruffles! Too cute!
The Halloween Greetings cards are way cute too! We got the giant witch with googly scary eyes! She is displayed on my countertop for all to see! These cards are sure to liven up your Halloween!!
Buy
You can purchase Halloween Decor from Hallmark by visiting Amazon.com!


Win
One  lucky person is going to win the Witch's Hat Door Décor and some Halloween greetings!!
How?
Easy! Just use the Rafflecopter form below!
Disclosure:
I was sent product to check out. All opinions are mine. The Amazon links are my personal affiliate links, thanks!