My kids ALWAYS want to cook and bake with me in the kitchen, especially my daughter. The kitchen things I have are big and bulky and not so good for those tiny hands to hold and control. What is a mom and child suppose to do then?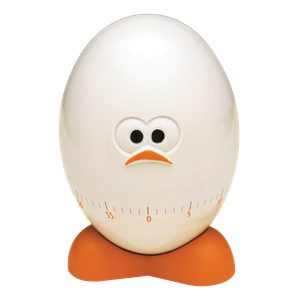 Joie Shop (pronounced 'joe') has super cute, adorable, practical and smaller cooking utensils and products for kids! Perfect for little hands to hold and control! I was sent a nice selection of the Joie Shop cooking products to let my kids try out. The box arrived and that was good, because that day we were going to bake cookies!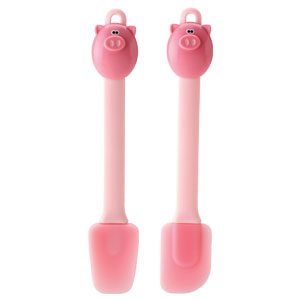 My kids wanted to help me cook/bake already, but when the Joie Shop products arrived, they are hooked on helping their mama in the kitchen! These products make cooking so much fun for everyone! We received the following products:
Mech-Timey Kitchen Timer
MooMoo Cup & Spoon (we nicknamed our daughter 'Moo' so this was PERFECT!!)
5pc Measuring Spoons- Red
OinkOink 2 pc Mini Spatula Set (the perfect size for little hands!!)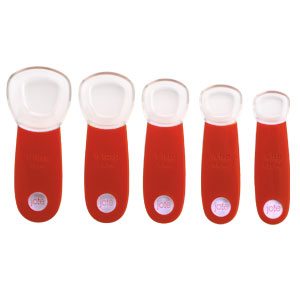 My son was in charge of the timer and got to use his OinkOink Mini Spatula for mixing and my daughter was in charge of the measuring spoons and her mini spatula to mix things up

We had a great time baking!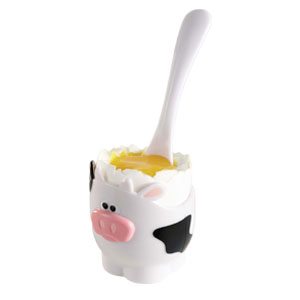 With Mr. Potato, OinkOink and their friends, getting dinner ready is no longer a one woman (or man) job, it's a family affair!! Let the kids clean the veggies with Spud Dude or whisk the sauce with MooMoo!! So much fun to be had in your kitchen and with your kids!
Joie Shop has a wide variety of fun, colorful kitchen products, from Wine Aerators and silicon wine glass coasters to knives, chip clips and garlic choppers. So, whether you're entertaining guests or having a night in with the family, Joie Shop will make your dining experience, from cooking to eating, fun and relaxing. The products are affordable, safe and easy to use! We are very happy with our products!
Connect with Joie Shop on Twitter and Facebook!
Buy
You can purchase cooking products from Joie Shop by visiting them online at http://www.joieshop.com. There is FREE Shipping on items $75 and over and a flat rate of $5 shipping on orders of $35!
Disclosure:
I was sent products to check out. All opinions are mine. Amazon link is my personal affiliate link.