CONTEST OVER! CONGRATS TO
Lena Toulhoat Naef #1133!!
Nuvosa is a leader in anti-aging skin care research and products. Their newest anti-aging skin care regimen is the best non-surgical solution on the market today. This line was developed to reduce the appearance of wrinkles, fine lines, crows feet, uneven skin tone, sagging skin, and many more common problem areas.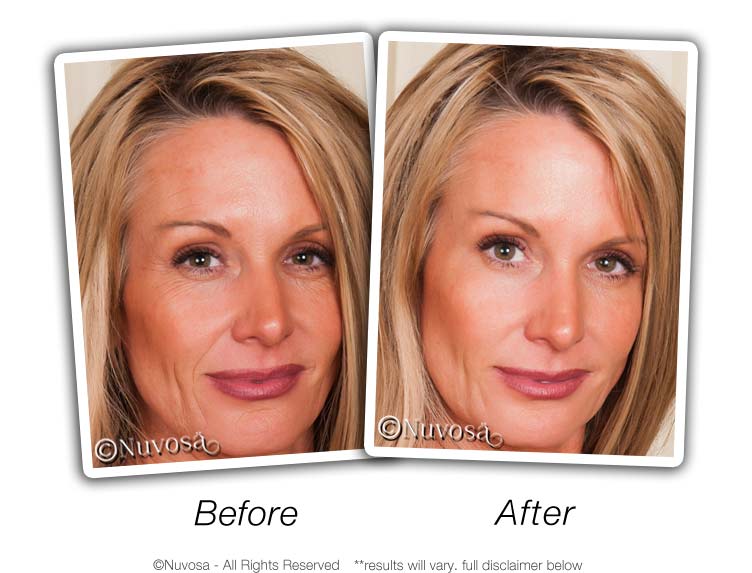 I was able to review The Nuvosa Collection Bundle! I need what I can for my skin. At my age, you start to see signs of aging and I DON'T like it, at all…
The Nuvosa Collection Bundle comes with the following;
Deep Wrinkle Remedy Serum
Reborn Wrinkle Shield Moisturizer
Flawless Skin Toner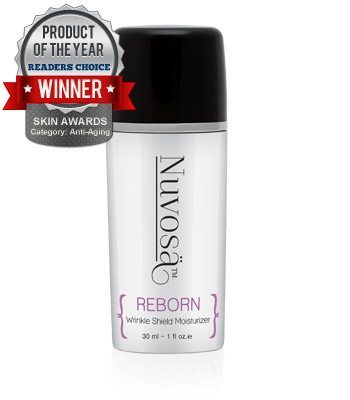 I need to say that these products are TRULY amazing. No lie. From the first time I tried them all together, I knew that they worked. First I will talk about the  Flawless Skin Toner. Unlike most toners on the market, this toner is very moisturizing. It is also super rich in antioxidants to fight the daily barrage of free radical damage, which I so need. It also contains DMAE  to provide extra skin firming power. It cleans, protects, tones, and tightens my face and leaves it very soft and supple feeling! LOVE.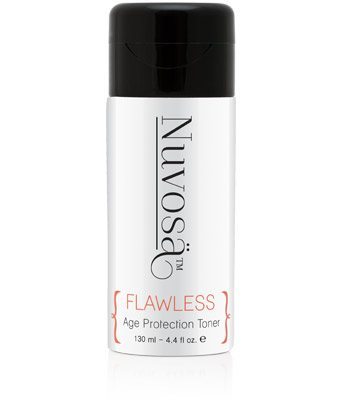 The Deep Wrinkle Remedy Serum is soooo nice too. I use it after the toner. You simply press the top of the container and the serum pops out and you take some and smear it all over your face and neck, well that is where I put it. I also will put some on the tops of my hands! This is the most potent anti-wrinkle formula available on the market today and I can see why, it works. I see the results almost immediately in my skin tone and the way it looks (smoother and healthy looking) and moisturized!
The Reborn Wrinkle Shield Moisturizer, I have absolutely nothing but good stuff to say about this as well. Talk about moisturizing!!!! I absolutely LOVE this moisturizer. I use it morning and night. It immediately makes my under eye area and face look so smooth. It is very moisturizing and since it is, you might think it is greasy too, but it is not for me. It is rich and creamy and blends into my skin wonderfully. My whole face and neck area is soooo soft after using this! LOVE. After using Reborn as the final step in your skin care regimen, you'll notice your skin will appear healthier, younger, more toned, and you'll have the youthful glow that you've always wanted.
I am just very pleased with these products and truly recommend them to you.  You will love them, promise!!!
Buy
You can purchase the Nuvosa Collection Bundle online at http://www.nuvosa.com/ and it retails for $49 on sale from $148!!!!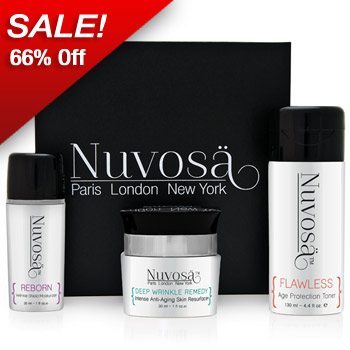 Disclosure:
I was sent product to check out. All opinions are mine.