CONTEST OVER! CONGRATS TO
Tegan Love #256!!

Ever since my son started first grade, he has wanted to be grown up. As if they don't grow up fast enough, ugh. He wants this and he wants that and one of the things he really wanted was a wrist watch.
I came across Sprout Watches and thought they were stylish and perfect for my son. The have adult Sprout watches and kids watches and they have a pretty good selection too.
We settled on the Mini Sprout watch which features a licorice black Tyvek® strap, black corn resin case, bezel and buckle and a natural black mother of pearl dial with silvertone numbers and hands. It is really a nice piece!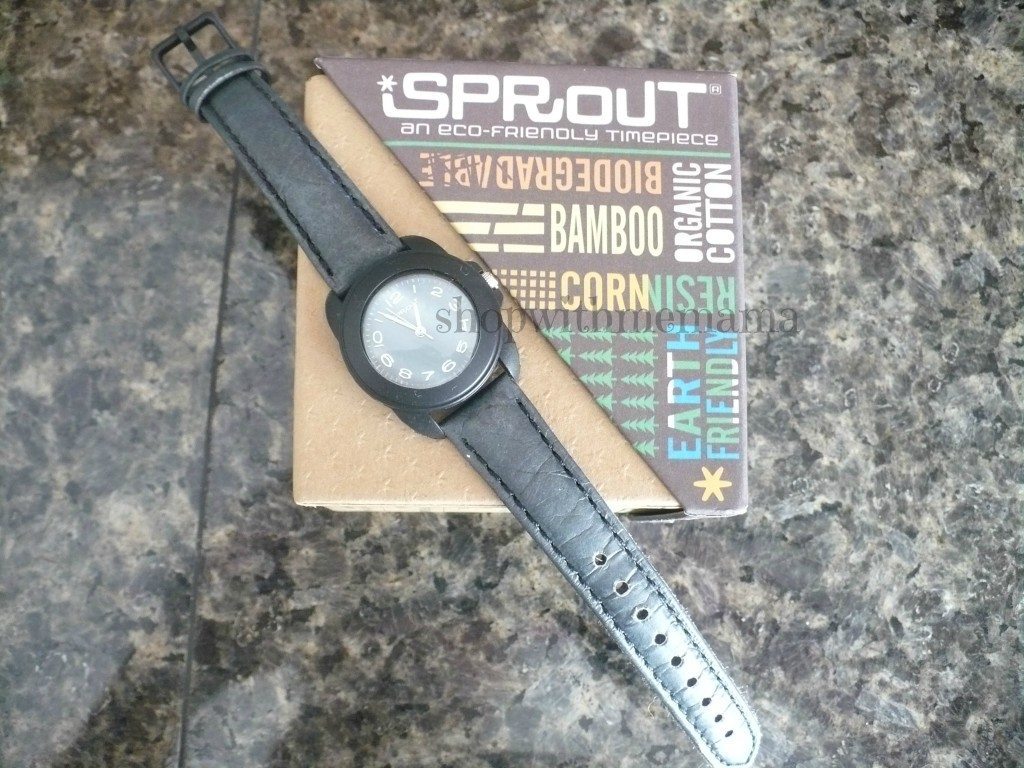 Watch Features:
Corn Resin Case and Caseback, Bezel, Reflector Ring and Movement Holder
Corn Resin Buckle Closure Tyvek® Strap
Mother of Pearl Dial
Mineral Crystal
Mercury-Free Battery
Approx. Band Length: 200mm
Approx. Band Width: 15.5mm
Approx. Case Diameter: 30mm
Quartz Movement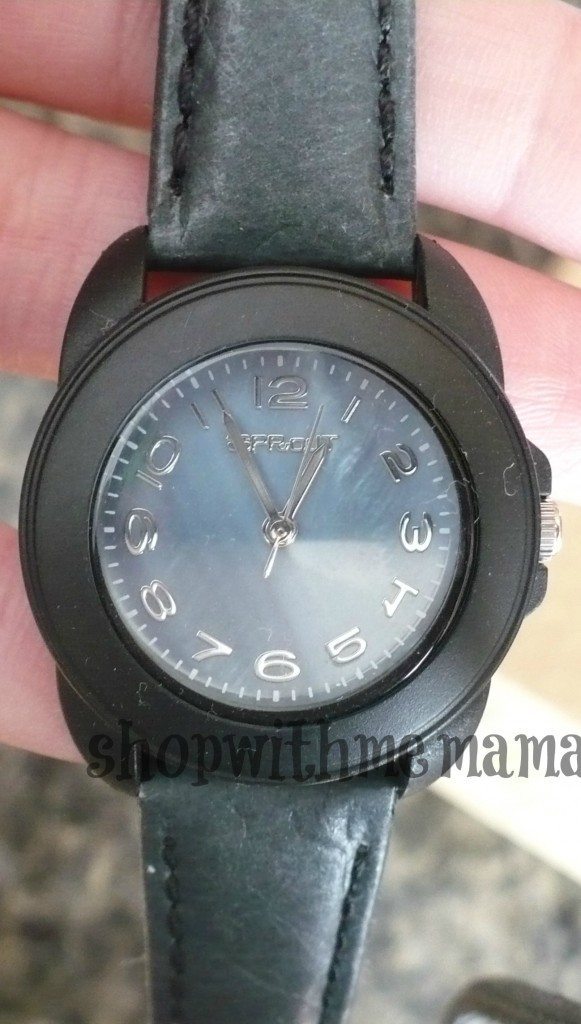 What I really like about this company is that they are eco-friendly. They don't claim to be the greenest company out there, but they are environmentally aware and we are always seeking ways to be kinder to the earth. They do little things like recycling all of their used paper, turning lights and equipment off when not in use, and choosing mass transit or car pooling to save natural resources. As a company, they are also making bigger changes, like converting to recyclable and recycled materials for packaging, reducing the size and amount of packing cartons and using more efficient transportation methods for moving their goods (like combining deliveries and choosing boat vs. air transport for our overseas shipments). So all of that really impressed me.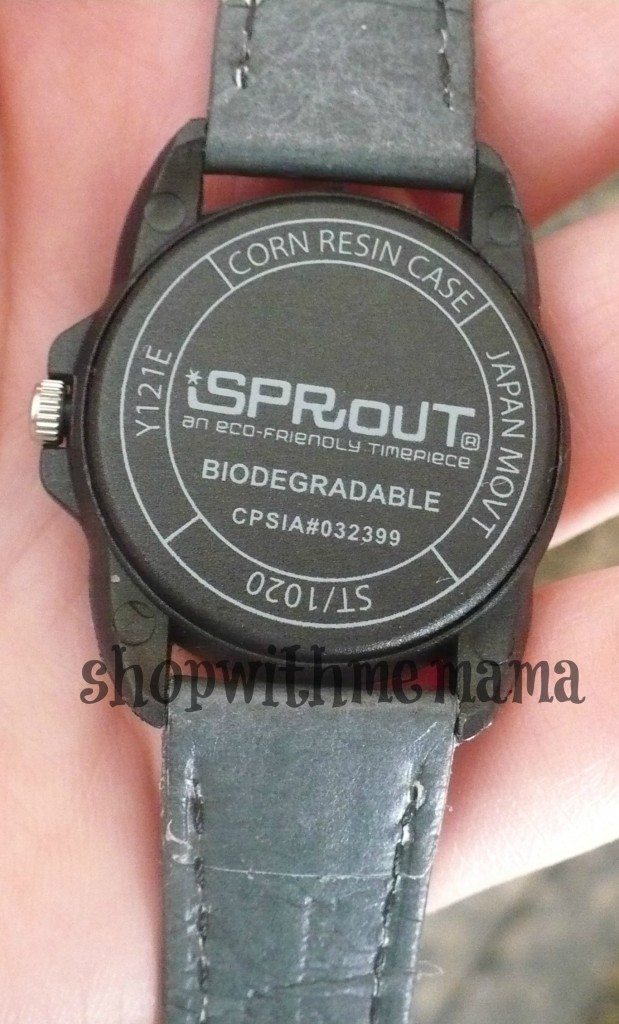 When this arrived in the mail, it was packaged nicely and I loved the box it comes in. Totally cute and made with recycled materials! The watch is totally beautiful and perfect for my little boys wrist. I had to use the last hole in the band to get it to fit right, but my son loves it. He says it is comfortable on his wrist and when he wore it to school, he showed his friends and they thought it was cool! So that made him pretty happy

So cute seeing my boy so proud of something!
 Buy
You can purchase a Sprout Watch of your own, by visiting them online at http://www.sproutwatches.com the watch I received, retails for only $35, so they are pretty affordable!
Win
One person is going to win a Mini Sprout Watch!
How?
Easy! Just use the Rafflecopter below!
Disclosure:
I was sent product to review. All opinions are my own. The Amazon link is my personal affiliate link.