CONTEST OVER! CONGRATS TO
Tony L Smoaks #3435!!

JUST in time for Halloween, I received the super cool ORB Alien-Inspired Flying Remote Control toy to play around with! Okay, it was mainly for my kids, but heavens, how could I not play with this cool toy???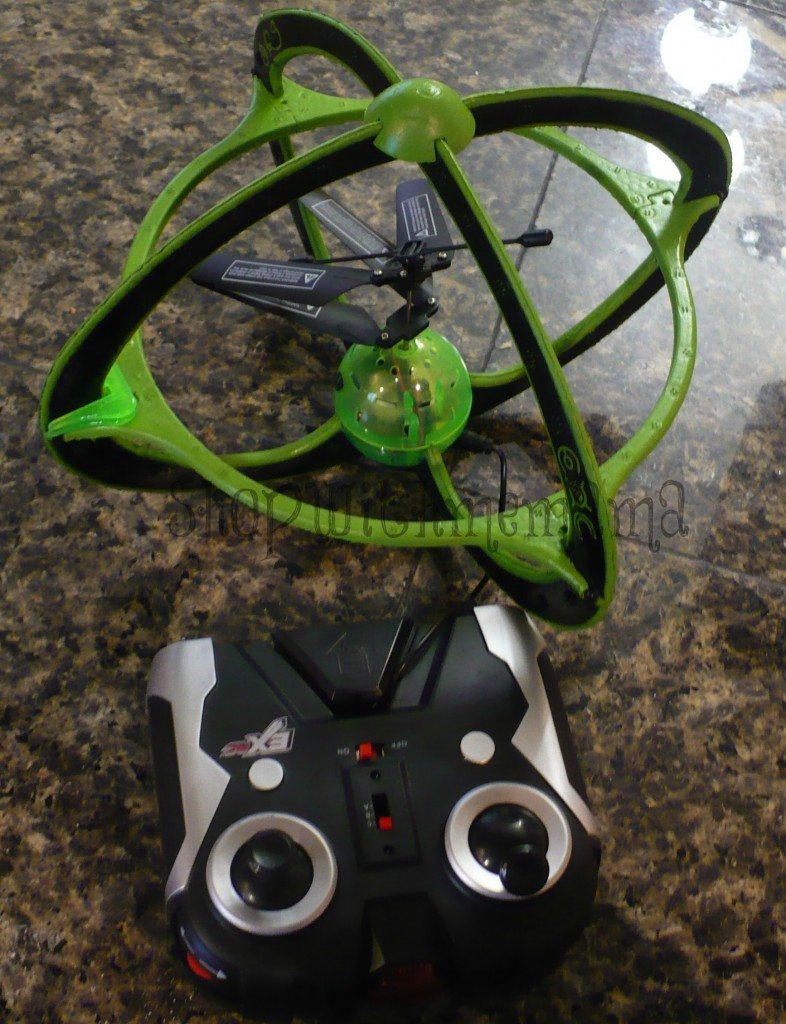 The ORB flying R/C is from EB Brands and really is neat! With its alien-inspired design and bright LED-lights emitting a spooky green glow, this has certainly made my kids excited to be in the dark! We play with it during the day and at night, because it is much  more cooler at night, as my son says!
The ORB spacecraft is super lightweight, so that it can fly around easily. "Auto-Upright" technology enables the ORB to lift off straight up in the air from any surface for smooth maneuvering and continuous play. It always lands upright, making it virtually "uncrashable"! The ORB's durable protective shell made from EPP foam makes for safe landings, too, which I love! Other remote control flying toys don't have that protective dome, and that leaves the propellers exposed and they can crash into hard objects and break. We have had that happen before and it sucks! Especially if you pay a pretty penny for them, like we did, sigh!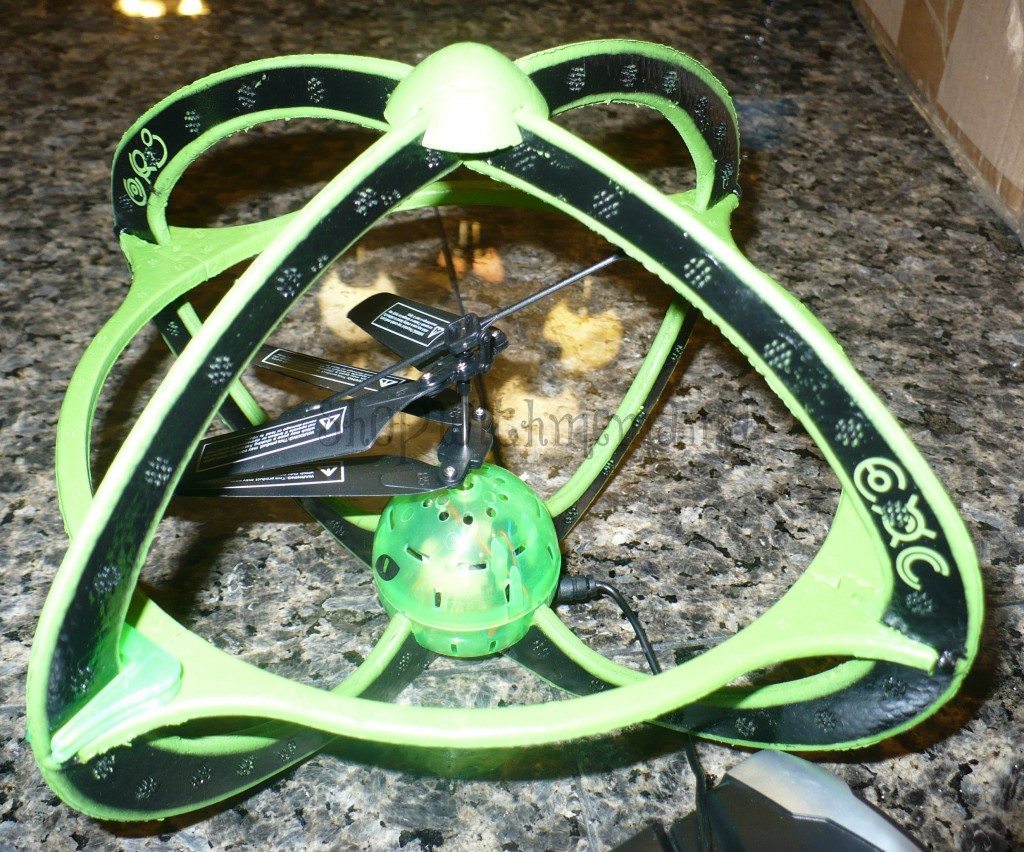 Anyways, love the look of this remote control flyer and my kids love the lights and flying it around the house. So much fun to play with. It does need 6 AA Batteries (mine came with them, but only because it was a review item), not included.
Features:
Aerodynamic design makes it Easy To Fly and maneuver
Impact shielding renders craft crash resistant
Brilliant LED lights for an alien luminescent glow
Auto stabilizing technology
Rechargeable Battery (Chopper charges directly from the remote control)
Includes Emergency Repair Kit with extra parts
Requires 6 AA batteries
I have a feeling this will be a hot toy this Christmas season!
Buy
You can purchase the ORB Alien-Inspired Flying Remote Control Flyer online at http://www.exrc.ebexcalibur.com
Win!
One person is going to win the ORB Alien-Inspired Flying Remote Control Flyer!!
How?
Easy! Just use Rafflecopter below!
Disclosure:
I received product to check out, all opinions are mine.