*This is a guest post
Whether you're buying your new home or renting it, shopping for the furniture can be both exciting and slightly stressful. It's important to consider exactly what pieces of furniture are essential buys and while fully furnished private rentals take away the hard work, moving into a new home that's a blank canvas needs considerable thought.
There are some items that are absolutely essential in order to make your home comfortable, habitable and homely.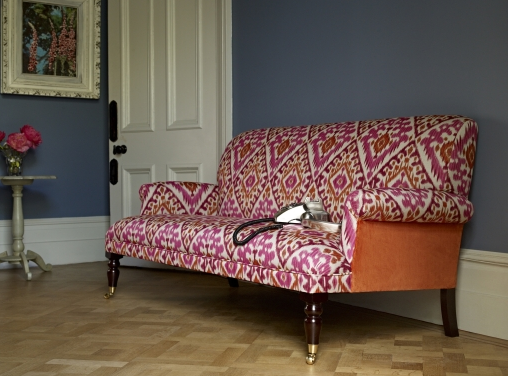 A Sofa
While you can shirk on costs in some areas – you don't have to immediately reach for the solid oak dining table that costs an arm and a leg, for example – it's imperative that you invest in a good quality sofa that will last you for years. You could choose one of the beautiful British sofas from Sofas and Stuff UK , which will provide you with quality, comfort and style. Whether you're looking for an elegant small sofa or something larger to accommodate your visitors, consider the space you have and make sure you don't overfill your lounge.
Rather than kitting out the spare room straight away, a sensible option would be to invest in a sofa bed for the living room which not only provides a comfortable seating space but also a bed when your visitors stay the night.
Take into account who you are sharing your home with and choose a colour and fabric to reflect your individual needs.
A Bed
A bed is a fairly obvious requirement for a new home, really, and one that should also be considered an investment rather than choosing something cheap and cheerful. Even if the frame isn't expensive, opt for a good quality mattress because your comfort at night is essential if you want to sleep well and stay healthy.
Storage
If there's one thing you'll need in a new home, it's plenty of storage. It doesn't have to cost a lot but can help your home look less cluttered by having a place for everything. Media cabinets, bookshelves and storage boxes for under the bed will help you to put away your belongings without having to live out of boxes for months to come.