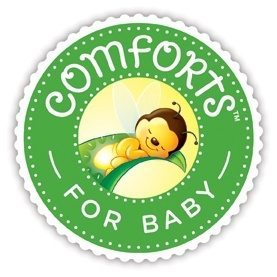 When I had my first baby, I was pretty clueless. Whatnew mommy isn't? I mean, we get pregnant, go to the hospital to have this precious blessing and then we are sent home with the baby. No instructions to follow,nada.
It isSCARY! I remember with my newborn son, I would just sit and nurse ALL day long because I was so nervous he was not eating enough. Or sleeping with him in my arms (don't judge, that is how I do things) and waking up EVERY few seconds with any little sound or movement, making sure he was okay. And yes, I would wake him up EVERY two hours to feed him! I actually set the alarm clock every two hours so I would not sleep through a feeding! I had no idea you could let them sleep! Ugh. I had sooooo much to learn!
Me and my daughter. I am now 35 weeks!
Now, with my second child, daughter, I was a bit more prepared. I knew what to expect when I got home from the hospital and I knew what to do. It was easier for me. I did not get the depression I got with my son, because I was so scared I would mess up. I was happy and confident! I let my daughter sleep and did not wake her up every two hours for feedings and you know what? She survived! She was such a happy baby and loved her parents and brother bear!
Everything was just easier the second time around! Now that I am pregnant again, I amwayyyy more confident. It has been 5 years since I have welcomed a newborn into our family, but I know it will all come back to me! I will be okay and so will the baby

So, some things I wish I knew, when I brought my first born home from the hospital? I put them below:
1.) It is OKAY to let your baby sleep! No need to wake them for a feeding. They WILL be okay.
2.) You don't need to sleep with them! In fact many look down on that, though, I will still do it when ever the heck I want to do it and do not judge ANYONE who does or doesn't. That is what makes us different. You can put baby down in a sleeper next to you or in a crib next to you and baby will be okay!
3.) Do not set alarms to wake yourself up! Your motherly instincts are enough! Promise

4.) You don't need to sit on a couch and feed baby all day long or hold them all day long! It is okay to put them down!!! Let others enjoy him/her!
5.) Ask for advice. Even if you think it is a dumb question, ask! We have ALL been there!!! I would suggest joining a birth club. There are some good ones on Cafemom.com and What To Expect When Expecting. I have joined both.
So, those are my suggestions to new mommy's! Everything is going to be okay! Yes, I am getting scared, I do deliver this month (YIKES!) and so I am starting to wonder the "would if's". Like would if I will need another C-section or to be induced for some reason or another. Will baby be healthy? Will he/she have all of his/her toes and fingers? You know, normal things like that. But, those things are just that, NORMAL!! So, I am trying to focus on finishing my hospital bag packing and packing things for the kids too! And preparing for baby's arrival!The fun, normal stuff

As an experienced and savvy mom, I've learned to juggle multiple things at once, and do it well!
Share your tips below and the first 350 to reply will receive Comforts For Baby coupons for products like baby formula and diapers.
Check out Comforts For Baby's Pinterest page for more tips for moms like you.
This is a sponsored conversation written by me on behalf of Comforts For Baby. The opinions and text are all mine.