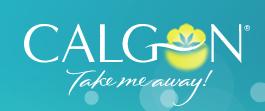 "Calgon, Take Me Away!!" Oh ya, I say that ALOT, well, maybe not, but I certainly feel like saying that alot!! With the cold weather here, it is certainly nice to be able to slip into a warm and inviting bath, and what better way to do it then with Calgon!
Calgon is not only super nice to soak in, but it is also pretty good at keeping your skin ultra moisturized and soft feeling too. No dry skin around when I use Calgon!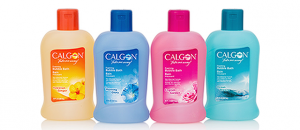 Some of my favorite (new) products are:
*Bubbly Bath Fizzies Set
*Foaming Bubble Bath
*Nourishing Body Cream
All of these make for one dang good bath!
The Bubbly Bath Fizzy Set is wonderful. It comes with 4 fizzies and a natural bath sponge! Plop one of the fizzies in your tub and soak away the day. The foaming Bath Bubbles foam up immediately when poured into your bath. I loved the huge size of the container too! Makes for many nice bubble baths!! It smells nice and when I soak in it, my skin stays soft after my bath. The only thing I wish is that the bubbles lasted longer then they do. They disappear too quickly

Last but not least, the Nourishing Body Cream! Oh I love this stuff. The scent I received was the Moon Petal Musk. The scent reminds me of wearing "Eternity" perfume when I was younger, but the scent is more "muskier" if that makes sense. The scent lingers on your skin and is so nice smelling! I even put it on my ears so my hubby can smell it later

The nourishing lotion is thick and creamy and leaves my skin nice and soft.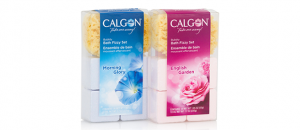 I also wanted to add that these products are SO affordable! For that huge 30 oz. Bubble Bath, it is only $3.99!! And all the other Calgon products are just as affordable! These would make great stocking stuffers or put the whole bunch together and make a gift basket of them for someone for under $13!!! What a great gift for someone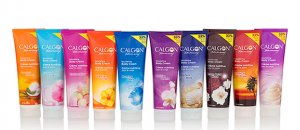 And right now, share your "Calgon, Take Me Away" moment in a video, and be entered to win $1,000 grand prize!!! Woohoo!!
Don't forget to Like Calgon on Facebook and Follow Calgon on Twitter

Buy It!
You can purchase Calgon products at any retail store or by visiting http://www.takemeaway.com/where-to-buy/ and don't forget to grab your $1 off coupon for Calgon and join the Calgon Club today!
Disclosure:
I was sent Calgon products to review. These are my own honest opinions. The above amazon.com link is my own personal affiliate link, Thanks!