CONTEST OVER! CONGRATS TO
Janice Cooper #1189!!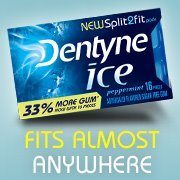 Have you ever had that moment when you were out and about and ran into someone you know? They come right up to you and  start chit chatting right away, leaving you NO chance in heck to grab for a piece of gum or mint? Seriously, I have had this happen before and though I do not have bad breath (okay, in the morning I do, but who doesn't???), I DO like to have a FRESH mouth when I speak to someone… and having a quick piece of gum to pop into my mouth is really important to me!
Well, now I don't have to be a breath offender because I now practice safe breath everywhere with Dentyne's New Split2Fit Pack!! Yep, I received a big package of this gum and I am in love with it. I usually don't like overly mintish gum, but this gum is not only a bit minty but I swear it has a watermelon flavoring to it! I don't know if it is because I am pregnant and overly sensitive to tastes, but this definitely has a bit of watermelon flavoring to it and it is GOOD. Another plus? The packaging of this gum is super sleek and can seriously fit just about anywhere! So no more excuses for bad breath!!!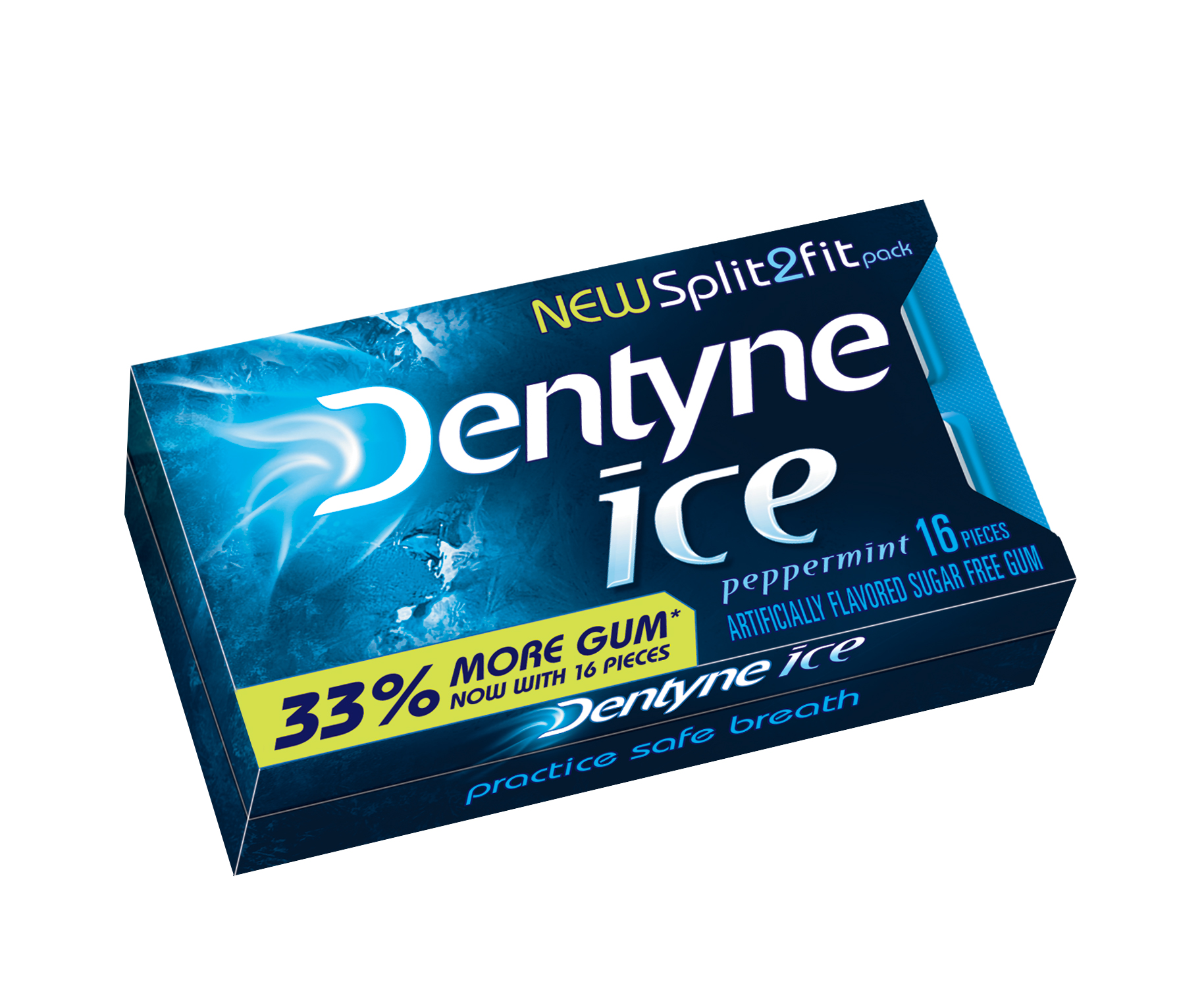 Some Stats That Don't Lie…
*53% of Americans ages 18 to 34 have had an "intimate moment" cut short because they were unprepared. While granny panties or white briefs can be a mood-killer, 76% say bad breath would be a more embarrassing end to an "intimate moment" than unflattering underwear.
*Feeling good in your new pair of designer jeans? No matter what you're wearing, 71% feel less confident meeting someone of the opposite sex if their breath isn't fresh.
*58% have lost interest in someone they were attracted to due to bad breath (This has REALLY happened!! I was dating a guy and his breath ALWAYS did not smell right. I could NOT stand it so I ended it with him, YUCK. No thanks!). And that's no smooching secret; charm alone can only get you so far - 48% of women 18 to 34 would end a relationship with someone with consistently bad breath.
So as you can see from above, fresh breath IS a big deal whether you want to believe it or not! I choose to believe it..
A Bit About This Gum:
Fear not – Dentyne has the fix. With the introduction of the NEW Dentyne Split2Fit Pack you no longer have to make this sacrifice. The Dentyne Split2Fit pack is an innovative, versatile and sleek package that holds 33 percent more gum than before (16 vs. 12 pieces) and can be split into two smaller, sleeker and easier-to-carry packs.  Now you can carry all sixteen (16) pieces at once, or, if space is limited, you can split the pack into two smaller halves that are easier to slip in to close-fitting places like a shirt pocket, a clutch or those skinny jeans!  In addition, Dentyne has launched a new flavor, Dentyne Ice Mint Frost, bringing a fresh new taste to the Dentyne lineup of intense breath freshening gums.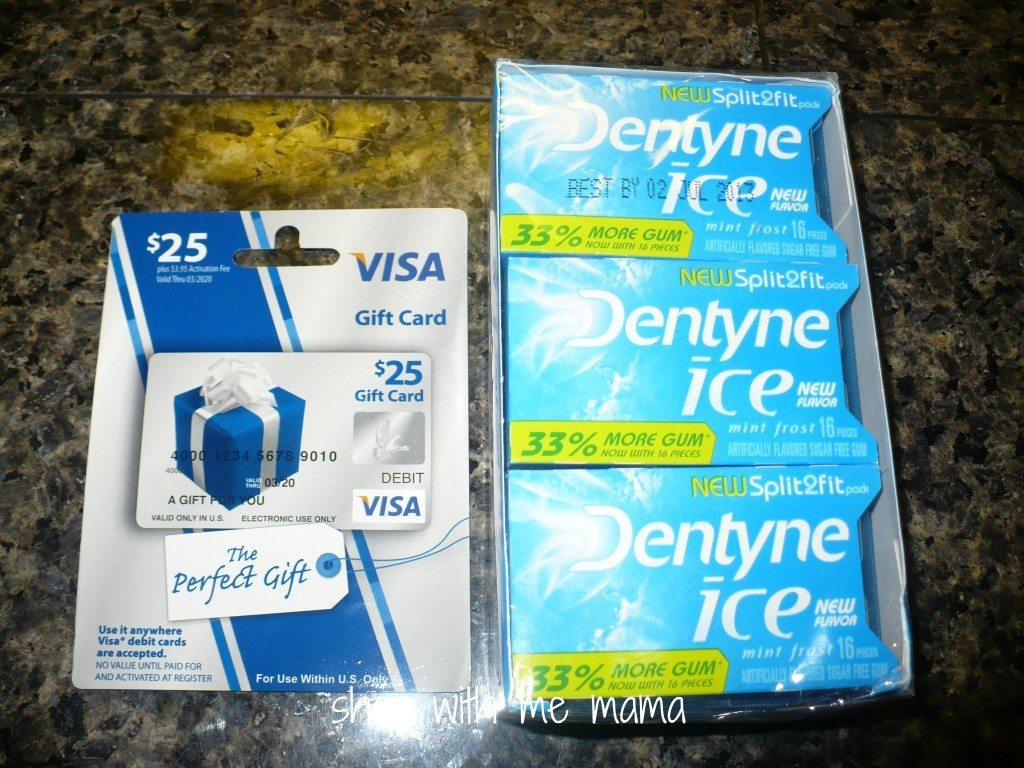 Win
One person is going to win  1 $25 Visa gift card and 1 box of gum (consisting of 9 gum packs!!!)
How?
Easy! Just use Rafflecopter below! Good luck to you!
Disclosure:
I was sent gum and a gift card for this post, all opinions are my own. The above Amazon.com link is my personal affiliate link. Thanks!