*product received. Post contains affiliate links.
My little ones need fun reasons to get into the shower or tub these days, sigh. It is not fun when I have to put up a big fight just to get them to get clean! frustrating!!!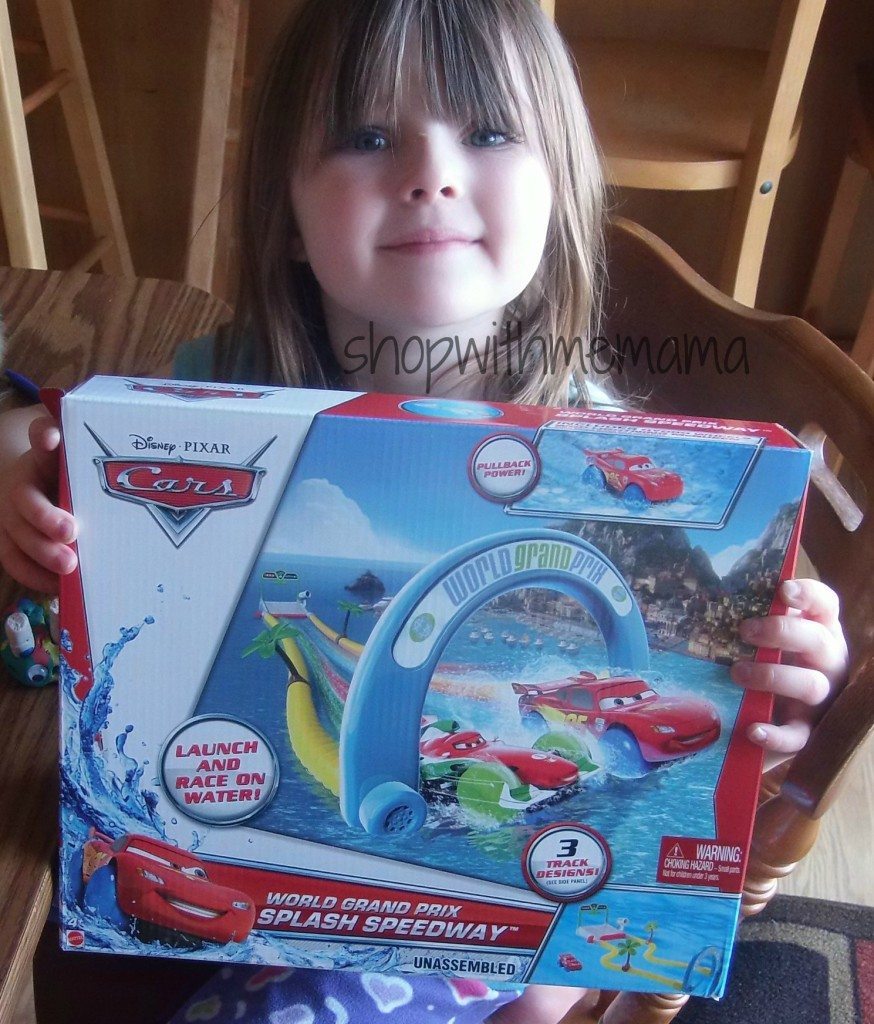 So, when I come across fun things for kids to do in the tub, I jump at them! Recently we received Mattel's New Disney Cars Toys for the tub! Now my kids can really make a splash in the tub! And, now that the weather is warmer, this fun toy has been outside in the water too!!!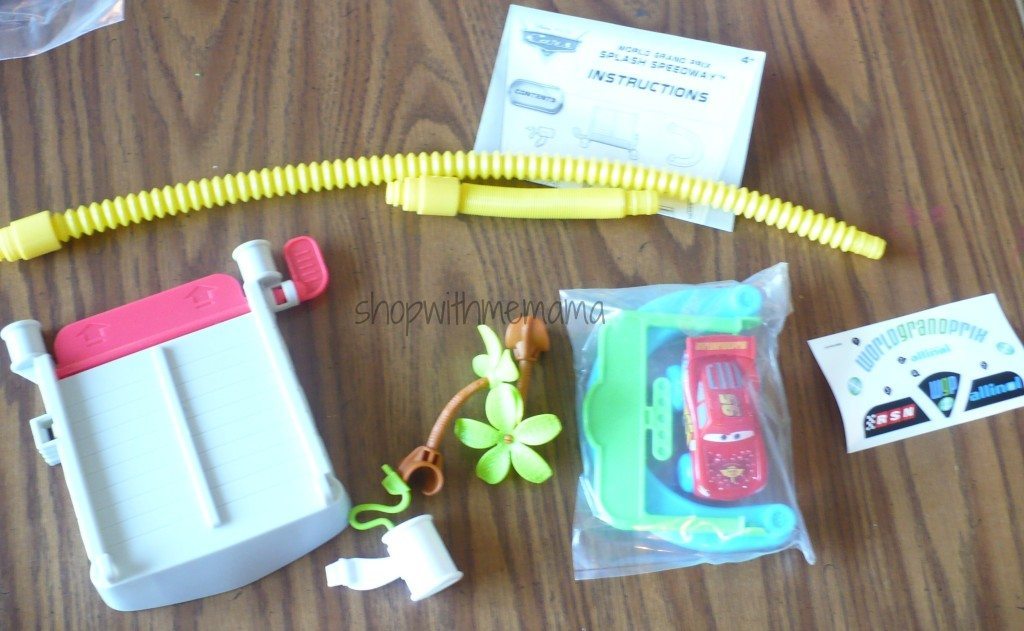 This is the first time ever that Mattel has created Cars figures that can actually race on water! All you do to get them going, is rev them up on the side of the bath tub, pool or whatever and watch as the hydro wheels keep it afloat!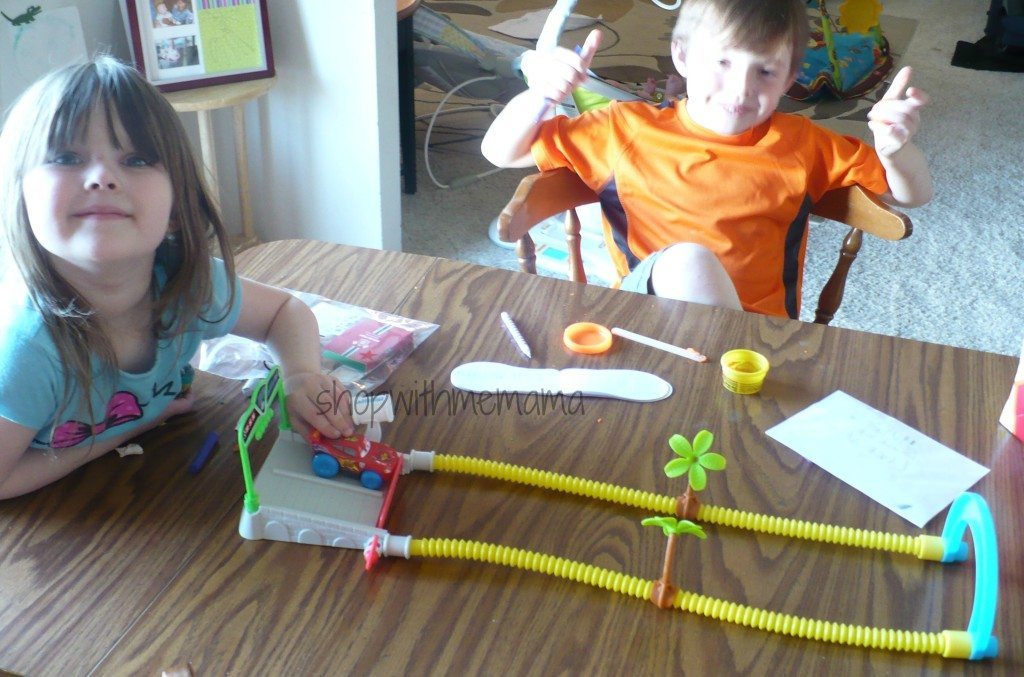 The Cars World Grand Prix Splash Speedway Track Set
is really fun for kids of all ages. My 5 and 7-year-old love it.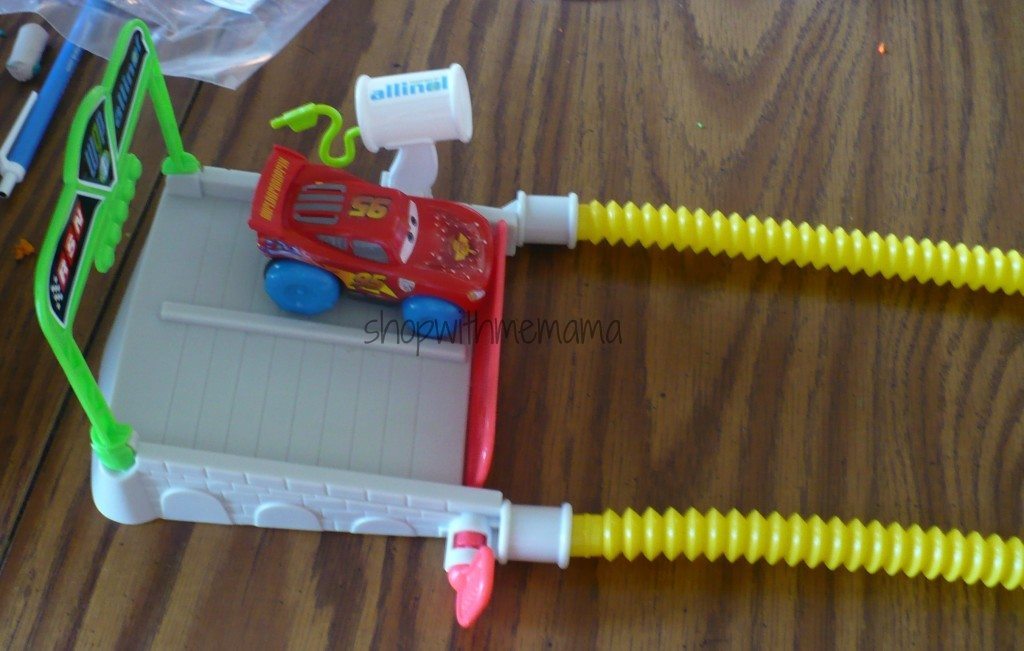 The only part that is a little bit annoying is the assembly. I hate anything I have to assemble, so of course I will say that!

It is not a big deal, just that you have to assemble it! It is a nice bath toy to have or outdoor pool toy to have. It does come apart though, so be aware of that.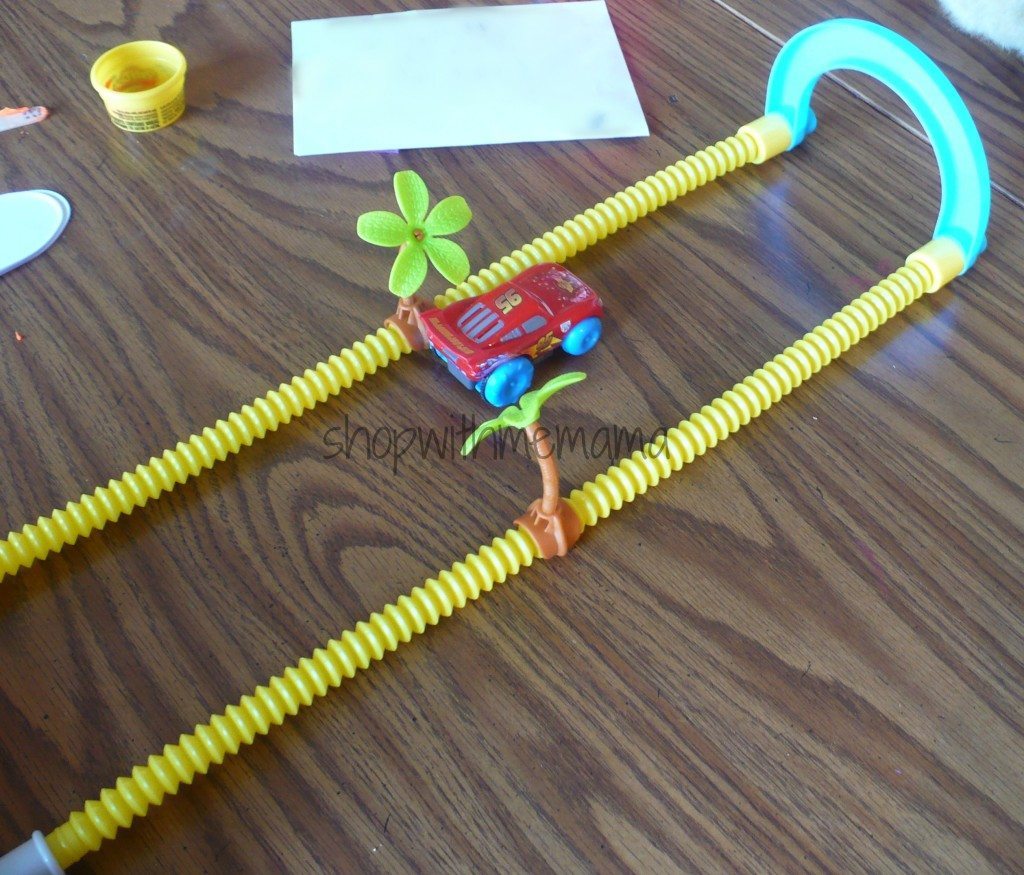 It is fun though as the tubes float in water and are bendable. You can also customize your track which was fun for my son to do. My daughter did not care for that part.
Buy
You can purchase the Cars World Grand Prix Splash Speedway Track Set online at Amazon.com or Mattel.com. It retails for only $15.99.
Win
One person will win the Cars World Grand Prix Splash Speedway Track Set, of their very own!
How?
Easy! Just use the Rafflecopter form below!