CONTEST OVER! CONGRATS TO
Sandy VanHoey #2411!! For the Wii
Carolyn Ann Colley #2246!! For the DS
Madagascar 3: The Video Game is now available in stores for the Nintendo Wii, Nintendo DS, Nintendo 3DS, the Xbox 360 video game and entertainment system from Microsoft, and PlayStation3 computer entertainment system and boy does my son love it!
We received a copy of this game for the Wii and the DS. My son especially loves to play it on the Wii. He loves exploring the fun and colorful world of Madagascar 3. You get to join the silly cast of the show as they travel across Europe as circus performers,Madagascar-style! The multiple Playable Characters are: Alex, Marty, Melman, and Gloria. They each do different things so you can advance in the game. This can also be a two player game, which is great with my two kids, and they can jump in at anytime!!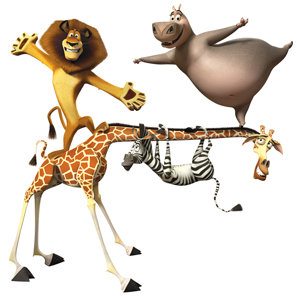 This game is very exciting as you advance through the challenging missions given to you by the penguins.  Help your friends find a way home through the perfect cover: a traveling circus! Your kids will really enjoy this game. My son really likes to play it and so does my daughter!
Buy
You can purchase this game online at Amazon.com
Win
One person is going to win this game for the Wii and one person will win this game for the DS, so two winners!!
How?
Easy! Just use Rafflecopter below!
Disclosure:
I received product to review, these are my own honest opinions. The above Amazon.com link is my personal affiliate link, thanks!