CONTEST OVER! CONGRATS TO
Ellie Wright #3986!!

My little boy will be starting first grade in a couple of weeks, and I am NOT ready for that

I am sure I will cry like I cried when he went to kindergarten, on his first day back. Yes, I am THAT mom…
I absolutely LOVE my little boy next to me throughout the day and when I have to give him up for school, I get sad, but know it is obviously good for him. Anyways, we have got a few things for him to go back to school, but still have the 'big' shopping still left to do.
I was grateful for being able to review clothes from the Tea Collection, though, as their clothes are so stylish and adorable! I was able to get two shirts and a pair of really cute jeans for my boy! Oh my goodness, my little boy is ADORABLE in these clothes!!!! Well, he is dang adorable anyways, but in these clothes, WOW.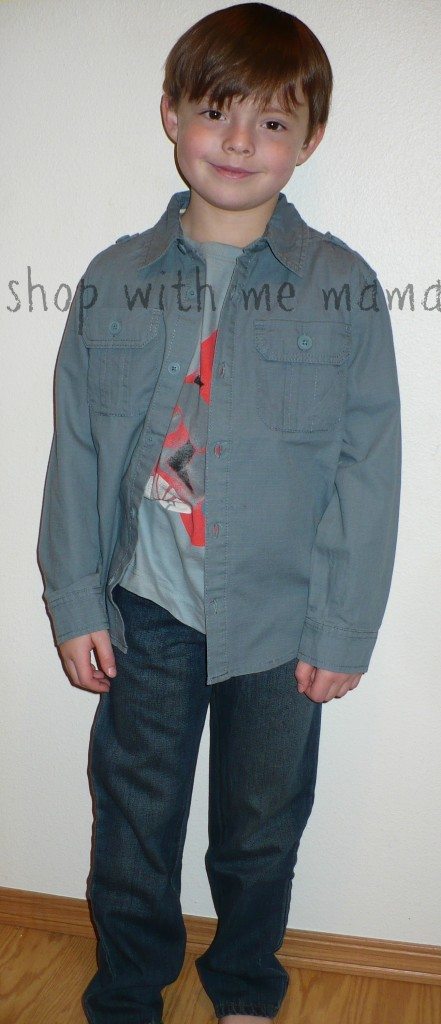 These are the kind of clothes I WANT my boy to wear. Quality clothes that will last. I received the following:
And another button down shirt I am no longer seeing on their site, but it is really cute.
Tea Collection has a great assortment of boys, girls, baby and women's clothing. Quality and stylish clothes! And, if you visit their sale page, you will find great discounts on cute clothes for yourself or your kids!
You can also get FREE ground shipping on all orders using coupon code: NORDICSHIP only until August 24th, so HURRY!!!
Buy
You can buy these cute clothes online at http://www.teacollection.com/
Win
One person is going to win a $100 Gift Certificate to Tea!!
How?
Easy! Just use Rafflecopter form below.
Disclosure:
I received a gift card to use and review these cute clothes. All opinions are my own.