HTC and T-Mobile announced they are partnering to provide children with life-threatening illnesses and their families the opportunity to spend time at Give Kids The World Village, (a nonprofit "storybook" resort that provides cost-free Orlando vacations)!

So, starting Friday, Nov. 23, through Monday, Dec. 31, customers who buy the  Windows Phone 8X by HTC  from a T-Mobile authorized retailer, will have the option to donate $1 of their purchase to Give Kids The World to help the total donation grow up to $75,000 with the potential to grant wishes for a multitude of families!
Customers who choose to participate can track the growing wish online and via their mobile devices at gift.htc.com. Donation updates will also be available on the HTC Facebook page!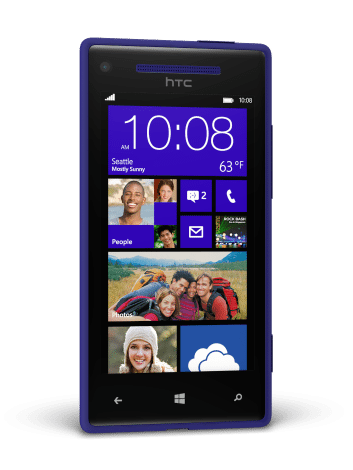 This holiday season, T-Mobile is bringing amazing 4G experiences to customers with the introduction of the new Windows Phone 8X by HTC. We were fortunate enough to review one!
My hubby grabbed this one up to review, I hardly ever get to review these sorts of things as he loves these kinds of reviews

The first thing he liked was the color and sleekness of this windows phone. He likes it sooo much better than the Droid he has right now, so this is his new go to phone!
This phone was definitely designed with style in mind. It is not only nice to look at but using it is very easy to do too. The new Windows Phone 8X by HTC boasts an iconic design, studio-quality sound with Beats Audio™ and incredible camera capabilities, they are awesome!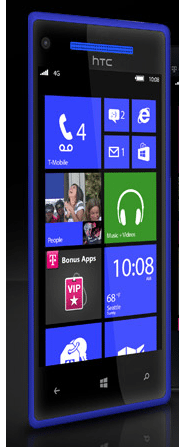 Plus, if you have small children like us,  this smartphone runs Windows Phone 8 operating system from Microsoft, which includes features such as Kid's Corner, a worry-free way for parents to share entertainment on their smartphones with their children. And, with a simple swipe,  activates a protected place on the phone, where kids can play with applications and features selected by the parent! Also, the  new Rooms feature allows you to create a private network for chatting and sharing photos, notes, calendars and other conten,t with a close group of people. So many features on this phone!
The phone has a nice,  4.3-inch super 720p HD display and also has a curved back to it, that feels so right in your hands! The beautiful blue color is very nice too! Just a very attractive phone.
Buy
So, in order to help support and give this holiday season, if you are in the market for a new and awesome phone, then purchase the new Windows Phone 8X by HTC!
Disclosure:
I was sent product to check out. All opinions are mine.