CONTEST OVER! CONGRATS TO
Wendy Walts Riding #3025!!
I remember going to church every Sunday with my parents and then, after church, we would stop by KFC to get our Chicken Littles and chicken meals. It was always an outting to look forward to!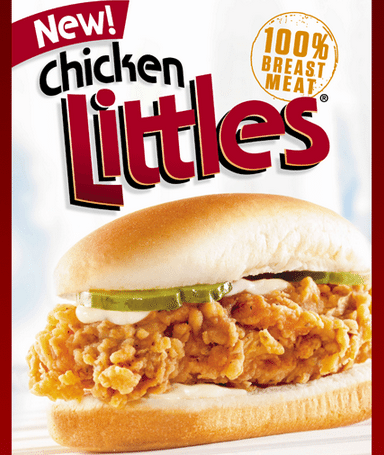 We loved the Chicken Littles then and we still love them today, after trying the new ones! How could you not love them? They are so delicious and just the perfect size! KFC recently re-launched the new and improved Chicken Littles (did not think they could be improved any more!) and I was able to try them out with my family

YUM.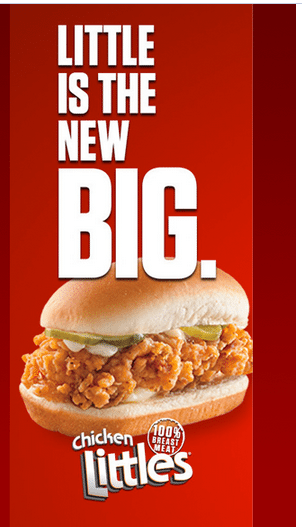 Chicken Littles are back on the KFC menu and they are  available for the little price of $1.29! Nom! And to think they have not sold Chicken Littles in TWENTY YEARS (yep, can you tell how old I am now??? BLAH.). Now you can experience them like I did as a child, except, improved!!! So, if you have never had the opportunity to give them a try, I tell you to GO and try them, they are so good!!!!! People loved these Chicken Littles sooo much, that KFC just had to put them back on the menu! A recent poll on the KFC Facebook page revealed that Chicken Littles was the overwhelming favorite among items they'd like back on the menu! And so, it is back on that menu! Woot!
Chicken Littles feature a freshly-breaded Extra Crispy StripTM sandwiched in a sweet bun topped with pickle slices and KFC's signature Colonel's Mayo. The soft, sweet bun complements the savory 100 percent all-white breast meat chicken. And seriously, you can't eat just one, you can't!! I had three

I love the pickles on it, it really adds to the flavor of the Chicken Littles and the meat is so crispy on the outside and super tender and juicy on the inside. Just how my chicken should be! The bread is delicious and the mayo inside is sooo good with this! Okay, I am seriously craving one right now!!
Don't forget to grab up your online coupons for KFC!!!
Win!
One person is going to win $15 in  Chicken Checks (KFC Gift Checks) to buy and try out the new Chicken Littles!!
How?
Easy! Just use the Rafflecopter form below!
Disclosure:
I received product to check out. All opinions are my own. Thanks!