As a mom, I try, every day, to teach my kids to share and put others first. Sharing is so important for kids to learn! And to put others first, when necessary, can be very hard for a child to do, but teaching them this, early on, can certainly be beneficial…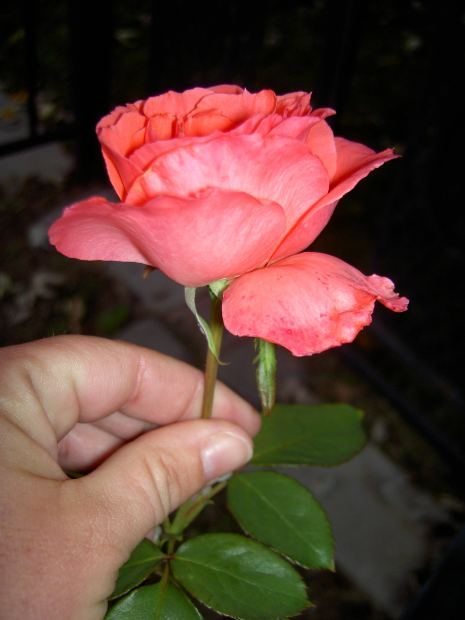 photo from morguefile.com
There was one day that me and my kids and mother-in-law were in a restaurant. We had ordered our meals and started eating. We were kind of by the restrooms so lots of people would walk by us. There was a very old lady using her walker, trying to walk to the restroom. When she got to the door of the restroom, she could not hold onto her walker and open the door at the same time. No one was offering to help her. My son saw this and asked me if he could help her open the door. My daughter then chimed in and wanted to help too. So, I got up and allowed my children to open the restroom door for her. She was so very touched and thanked them both for their kindness.
When she came out of the restroom, she stopped at our table and again thanked them for their help. She then turned to me and my mother-in-law and said how impressed she was with how well-mannered and behaved my kids were. She could not believe, that at such a young age, they were not being loud or running around. She also loved the fact that my kids did not have to have a cell phone or gadget to keep them busy while their food was being cooked. She loved that we actually TALKED around the table. This, of course, made me so proud of my kids. They are very good kids and since I have taught them to serve others and do the right things, this little old lady's day was made

I was/am so proud!!! Way to go babies

 So see, it DOES pay to teach your kids while they are little. Instill these good things in their little heads!!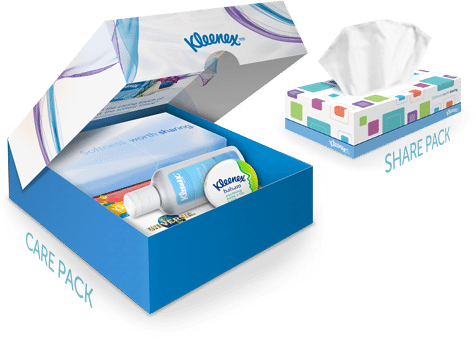 Kleenex Brand, America's softest tissue, knows the moment of unexpected thoughtfulness makes all the difference. Starting last month,  Kleenex Brand will give consumers the opportunity to make the care complete with a Kleenex Brand Care Package. To participate you can visit your local retailer and purchase a Kleenex Brand Bundle Pack and redeem the code on the box! Then, simply visit Kleenex.com and follow the directions to send a care package to someone who needs a little care! This is while supplies last!! So hurry!

What's Inside?
The Kleenex® Brand Care Pack includes:lip balm, 1 oz. hand sanitizer, coupon booklet, Kleenex® Brand Share Pack, Kleenex® Brand Slim Pack, and card redeemable to download four songs from up and coming Universal Music Artists including:
Andy Grammer
Miloš Karadaglić
Avi Avital
Rebecca Pidgeon
To learn more about the Softness Worth Sharing initiative, please visit Kleenex online, today! You can also learn more on the Kleenex Facebook page.
Disclosure:
I wrote this review while participating in an ambassador program by Mom Central Consulting on behalf of the Kleenex brand and received product samples and a promotional item to thank me for taking the time to participate. Below Amazon link is my personal affiliate link.