One of my all time favorite food is Balmi. Never heard of it? Either had I until I met my hubby! His grandmother was Indonesian and man could she cook! She cooked the most yummiest meals EVER. But one that I really really enjoyed, was her Balmi. Oh man she knew how to make that!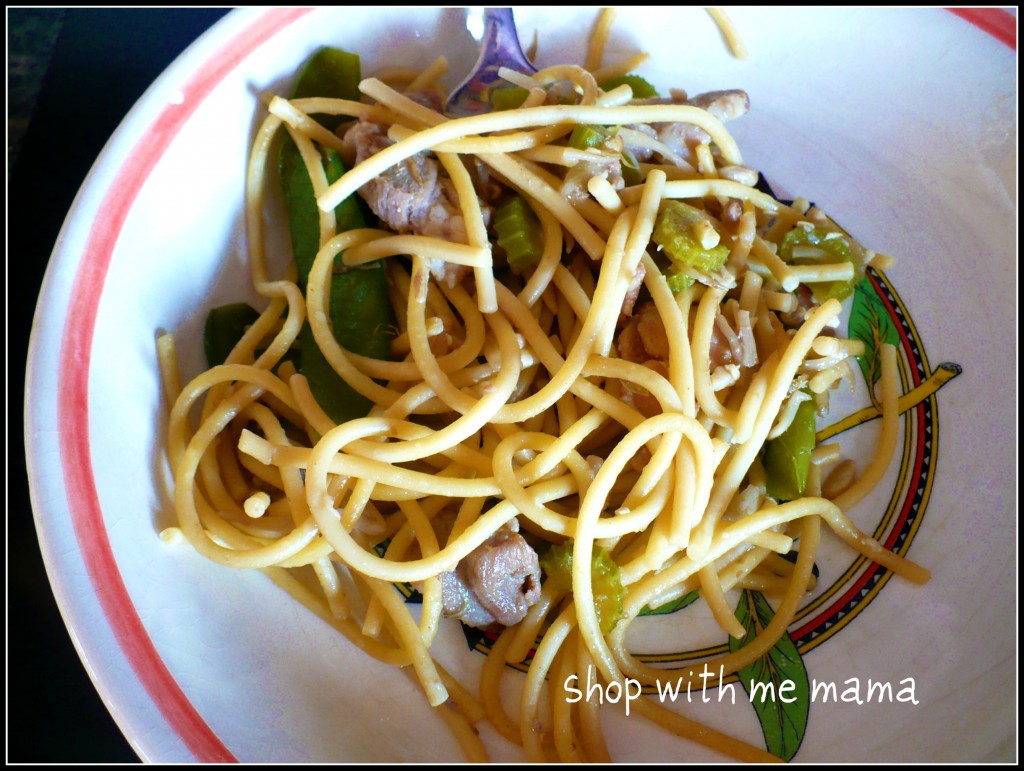 After she passed, my MIL would make the Balmi and now, she taught me

And goodness, I have to admit I rock at the Balmi makin!!!! It is so easy to make, takes no time at all and is pretty much a healthy meal that everyone in your family will enjoy.
Delicious and Easy Balmi Recipe
Prep time:
Cook time:
Total time:
A delicious and easy Balmi Recipe that your whole family will be sure to love and enjoy!
Ingredients
1 Box of Spaghetti Noodles
Pork (1 lb)
Hot Chili Garlic Sauce (optional)
Soy Sauce
Onions-1/2 chopped
Celery-3 stalks chopped
Snow Peas- a hand full, cut off ends
Accent Salt (to taste)
Salt (to taste)
Garlic powder (or fresh garlic) I use the fresh in a jar and use a spoonful of it
Bean Sprouts (handful)
Instructions
Boil noodles and then drain, set aside
cut up into little bit size pieces and put pork into frying pan
Add chopped onions, some Accent Salt, Salt and garlic into frying pan with pork and fry pork until nice and browned
Add chopped celery, snow peas and bean sprouts and cook with pork for about 5 minutes on medium heat
Add cooked noodles and mix
Add Soy Sauce To taste (maybe 6 tbsp??) and mix really well
Put on your plate, add a little dolop of the Hot Chili Sauce (optional but makes it SO much more delicious!) and enjoy!!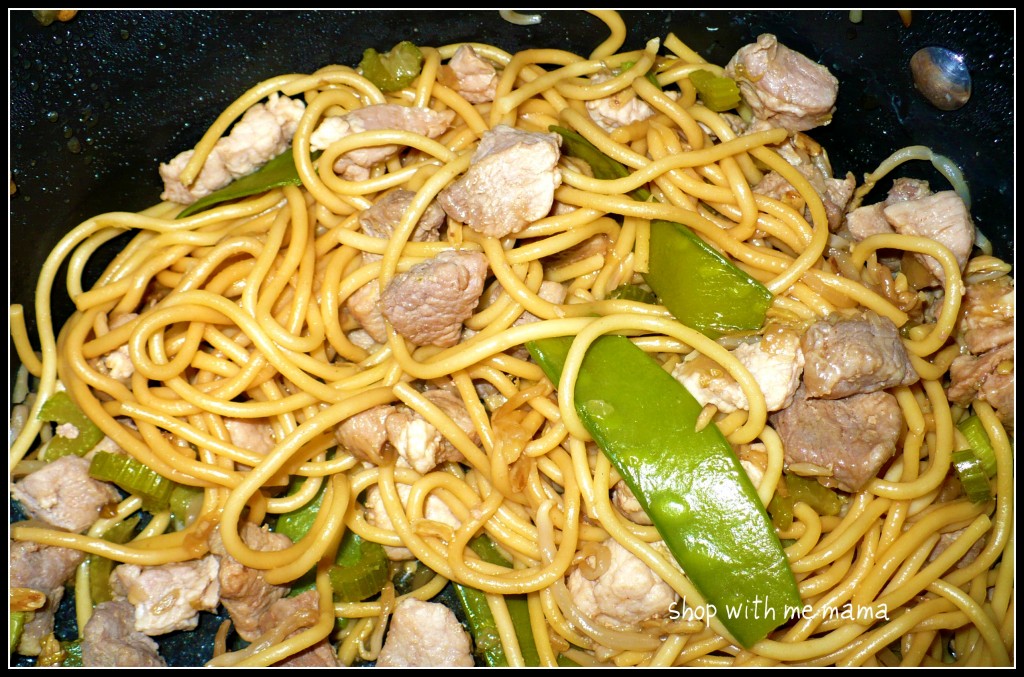 Trust me, my pictures (which I completely suck at taking because I have a crappy camera..) does not do my Balmi justice. It is sooooo tasty and I promise you will love it!! Use gas cookers? No prob, you can still make this delicious recipe!!
So, have you ever made Balmi? If not, are you going to try my delicious recipe?