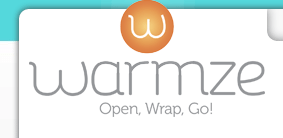 Have you ever been out and about with your little baby and tried giving him/her a bottle with breast milk/formula that was cold? Did they turn it away and spit it out? My little guy will NOT drink cold breast milk! He will spit it out and start to cry. When we are out and about and I try to give him the pumped breast milk in a bottle, it HAS to be warm! Or he gets very upset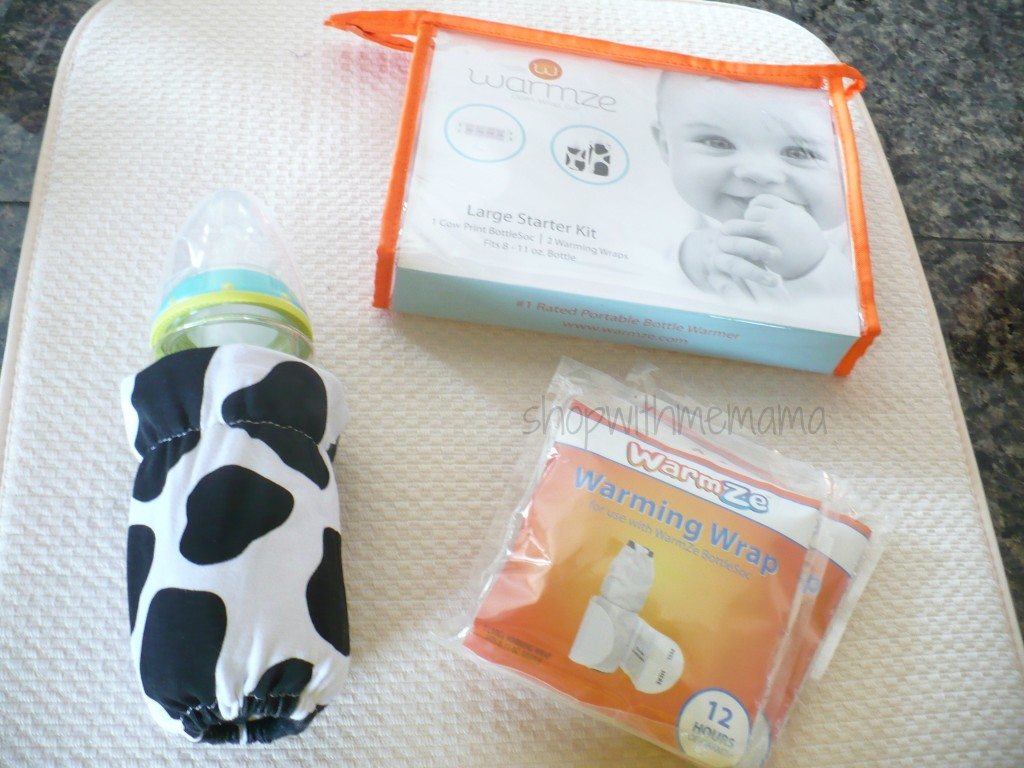 What is a mom to do? It is not like there are bottle warmers available everywhere, when you are out and about! To make things easier for mom and make baby content, there is WarmZe. WarmZe is an amazing bottle warmer. We received WarmZe to review and man this is an awesome invention

WarmZe's amazing bottle warmers produce natural heat without the use of batteries, electrical outlets, microwaves and stoves! Perfect for on the go!! It is super quick and effective and mom and baby are happy again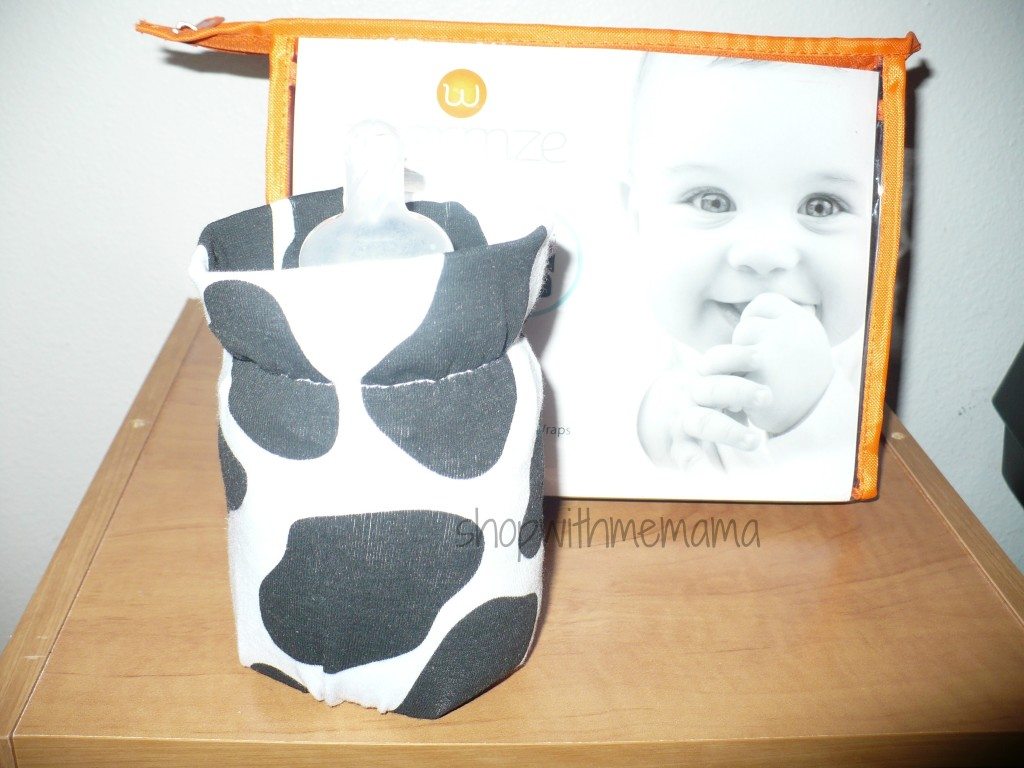 All you do is place the prepared bottle into the BottleSOC, wrap the air activated warmer around it and then pull the outer layer of the BottleSOC over it. A perfectly warmed bottle will be ready in thirty minutes or less and is never overheated! The gradual warmth of this process ensures that the contents don't become too hot and lose their nutritional value.
This is easy to use and works perfectly. The air activated warmer lasts a long time too. You can even prepare a bottle at bedtime and have it ready to go for early morning feedings without having to stumble around in the dark! When you don't need it anymore and it is still warm (stays warm for up to 10 hours!), lay it on your aching muscles or use it like I did, when I had mastitis (of course always use a small towel between the warmer and your skin), I used it on my breast to help take the pain away and to help my milk duct open again. Lots of uses for the warmer, after you are done using it for the bottle!
WarmZe offers a large starter kit, large warmer packs, small starter kit, and small warmer packs. The kit comes with 2 warming compresses and a chic-cover that protects the bottle and those little hands! The chic-covers are so cute! They come in a few different patterns to choose from.
Buy
You can purchase WarmZe online at http://www.warmze.com/store/
Win
One person will win a  large kit along with a NUK bottle!
How?
Easy! Just use the Rafflecopter form below!