CONTEST OVER! CONGRATS TO
kendra #986!!
ferriz #2219!!
Kathryn Costa #518!!
Anne Taylor #741!!!
Leah Baird #1682!!

With the holidays nearly here, I am sure we all want to look our best, with all the parties and family gatherings, am I right? Maybe you want to lose 3 lbs, 5lbs or maybe 10lbs? Well, you can. Slim-Fast has come out with the new on-the-go shakes, that is making it even easier to lose those last few pounds, on the go!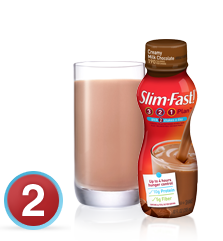 Talk about a great thing. I was able to review the new Slim-Fast On-The-Go Shakes and they are as good as ever and the bottle is great for traveling in the car or just throw in your purse for a quick pick me up when you don't have time for lunch!
I have always enjoyed the taste of Slim-Fast, but it is true, the can that it came in was not something I could just take with me in a hurry. The new on the go plastic bottles are great. They are the perfect size and have a lid to put back on them so they won't spill all over creation!
The new shakes are also more creamier, I noticed. They have a great taste (even though I always thought they did) and they really fill me up. I have one in the morning everyday and this gives me just enough energy to get my mornings moving with two busy kids!
The new Slim-Fast shakes feature 10 grams of protein, 5 grams of fiber and 24 essential vitamins and minerals, making it easier and tastier than ever to go from now to "wow". I am sure you will think so too! The flavors include Creamy Milk Chocolate, French Vanilla, Rich Chocolate Royale, Cappuccino Delight and Strawberries N' Cream.

Find out how you can lose weight using the Slim-Fast 3 2 1 Plan! It is easy and oh so rewarding

It will include a meal plan and your progress report, so you know what you are going. Go now!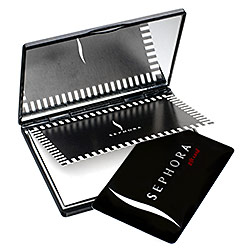 Win
Now, I was thinking… How on earth can you piece together the perfect items to go from 'now to wow'?? I think with a $25 Gift Card to Sephora, for FIVE lucky individuals, that is what I think!!!
How?
Easy! Just use Rafflecopter below! Since I am sending these out myself, the winners can request to have me mail them the physical card or I can email them the card number so they can use it quicker. It is up to the winner

Disclosure:
 I was sent Slim-Fast product to review and try out. I was also sent gift cards for this review and for giving away to five lucky individuals. The thoughts about Slim-Fast are my honest thoughts. Thanks!