I don't know about you, but I do love flowers. Even though I was a florist for 8 years, and a DANG GOOD one at that, I STILL enjoy receiving flowers on Valentines Day and Mothers Day and Any day!! It just brightens up the gloomiest day and makes me smile!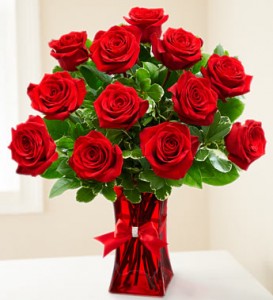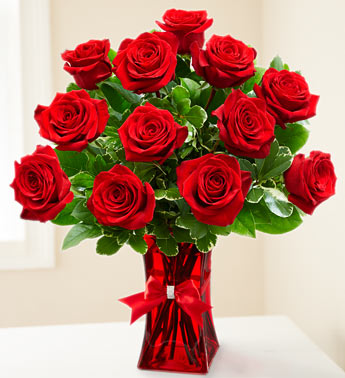 Premium Ruby Red Roses
1-800-Flowers is a great place to order flowers from. I worked with 1-800-Flowers at the flower shops that I worked in. We would get orders on our computer from them, and  have to fill them and deliver. It was always fun seeing the new arrangements they come up with. We had to copy them and copy them I did. I was real good at it 🙂 I was also good at coming up with my own gorgeous creations 🙂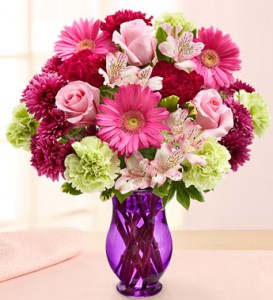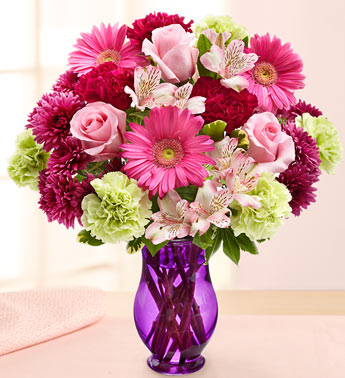 Fun & Flirty
Since Valentines Day is coming up, very soon, 1-800-Flowers is offering a giveaway to one of you! Yeah!! See the GORGEOUS flower arrangements on this page? Yep, you get to choose which one you love the best and "Like" it on Facebook, for your chance to win it!! Woooohoooo!!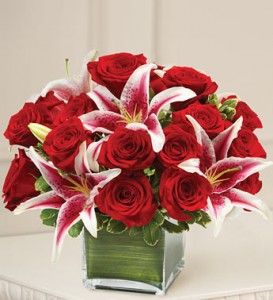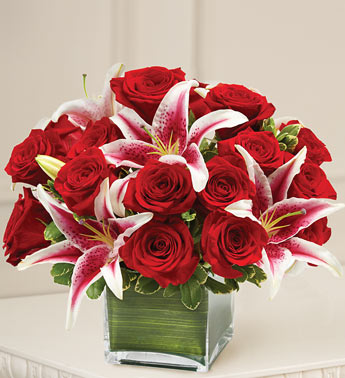 Rose and Lily Cube Bouquet