2011 Hess Miniature Helicopter Transport
The 2011 Hess Miniature Helicopter Transport is a part of a collectible series that features small-scale fully detailed replicas of the popular Hess Holiday Toy Trucks. I have ALWAYS been a HUGE fan of miniature things, huge fan. So, I really wanted to check this Hess mini helicopter out!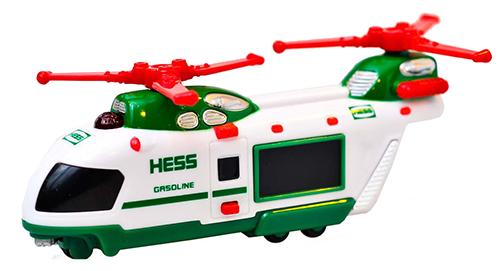 I received the Hess Mini Helicopter and it is just too cute! My son thought so too and so he ended up with it. It comes with Energizer batteries, so no need to have to go out and buy them. The helicopter comes on a  little landing stand that is connected to but can easily be taken off of it too.
So, this year's addition to the popular Hess 2001 Helicopter and it features some pretty cool things! The lights work and the propellers on the helicopter really move! Totally cute! Detailed and just plain fun to play around with. And the best part? It retails for ONLY $6.99 (+ tax)!!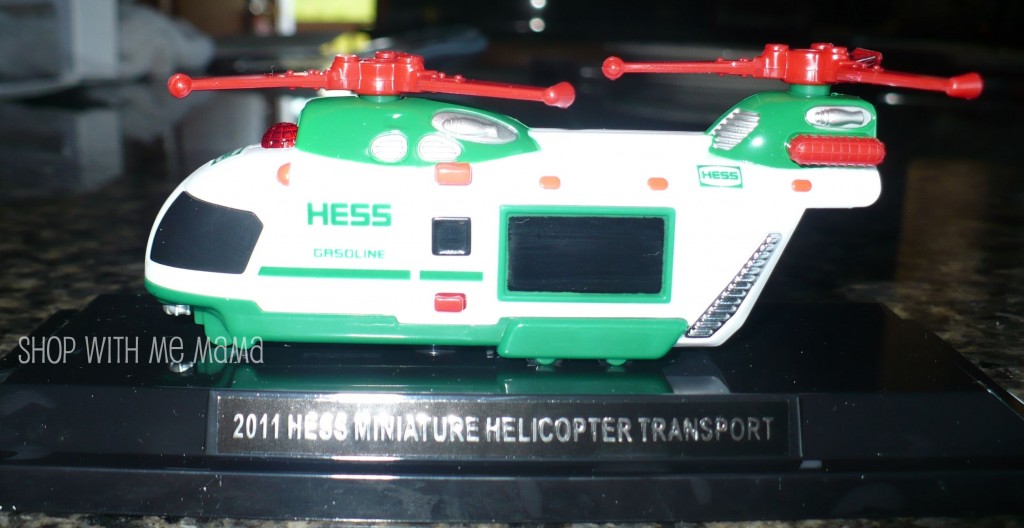 So, not only is this awesome for collectors and miniature lovers, but great for kids too! My son just adores his and thinks it is pretty cool that it has working lights and propellers that move!
Buy It!
You can visit Hess Express online to locate a store nearest you, that carries these! (While Supplies Last!) or check on Amazon.com.
Disclosure:
I was sent the product to review, these are my own honest opinions. This post includes my affiliate links.