Here is my 2020 Holiday Gift Guide For Fitness Wellness Products! At the beginning of this year, I started my fitness journey. I couldn't have picked a better year to start this because of COVID and having to stay at home anyway. So, why not? I started working out on February 28th and I have been working out ever since. I lost around 15 pounds and lots and lots of fat! I am so happy with my body now!
I only do workouts that I find on YouTube. Here is my post that I wrote a little bit ago, you can find some of the workout videos I do daily, in that post. It is called, 'effective exercises for saddlebags and cellulite' since those were my biggest issues at the time. Now, it is maintaining everything!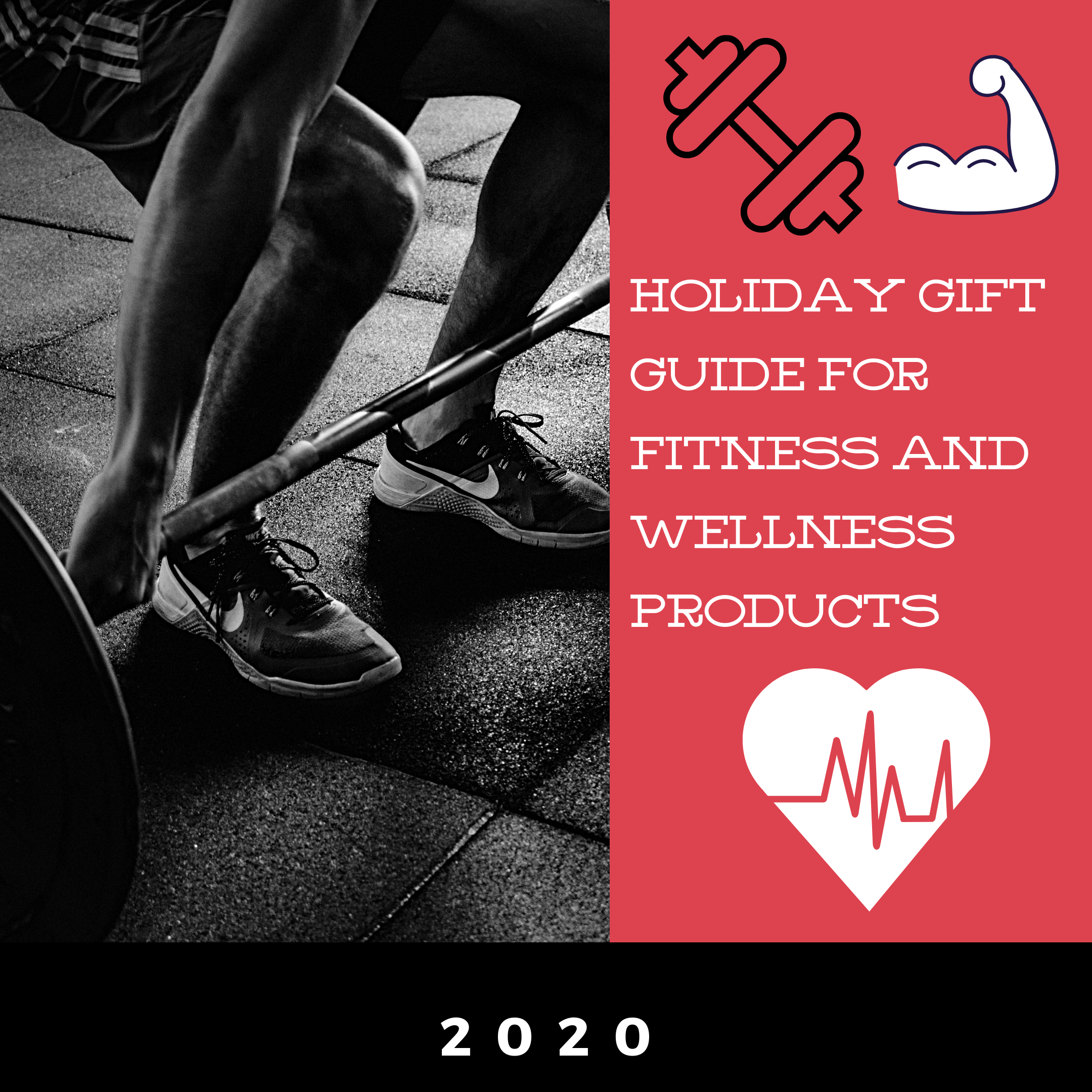 2020 Holiday Gift Guide For Fitness Geeks
So, since I am now into fitness and working out, I wanted to include a space in my gift guide for all things fitness-related! If you are someone you know is into fitness, feel free to share this gift guide with them! Without further ado, here is my 2020 Holiday Gift Guide For Fitness Wellness Products! Happy shopping!
Acupressure Mat

Ionic Body Brush For Dry Brushing

Copper Water Bottle

RECOVERY + IMMUNE BOOSTER SHOT | LIME BERRY

CHOCOLATE PROTEIN POWDER

Immune Support Shot – Orange (12 pack)

Elderberry Powder

Coconut MCT Oil Powder

Beetroot Powder – Fortified

Spark Anti-Bloat Fat Burner

Vintage Bloom™ The 16-in-1 Super Greens Formula

Ab Roller for Abs

Fat Gripz – The Simple Proven Way to Get Big Biceps

150-Pound Dumbbell Set with Rack

Ankle Weights

Yoga Mat Non Slip

Racerback Tank Top

High Waist Yoga Pants

Padded Strappy Sports Bras

Smartwatch Fitness Tracker

Resistance Loop Exercise Bands

Fitness Aerobic Step

BPA Free Large Water Bottle Hydration with Motivational Time Marker Reminder

Workout/Fitness and/or Nutrition Journal/Planner

Body Measure Tape

Body Fat Scale Smart BMI Scale

Exercise Bands for Legs and Glutes

Puffy Blanket

L-Lysine is an essential amino acid that is needed daily for proper protein growth.

PIN IT