Who doesn't just adore candles? I mean, come on… I would have to question one if they told me they did not love candles. I always have one or 12 burning in my home. Always. Do you?
I have probably had about every candle known to man burning away in my presence. But, maybe not… because I recently heard of a new candle by (it is a LONG name…), Baroness Monica von Neumann. I have never heard of this line of candles before and was excited to review some of them.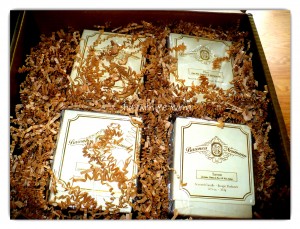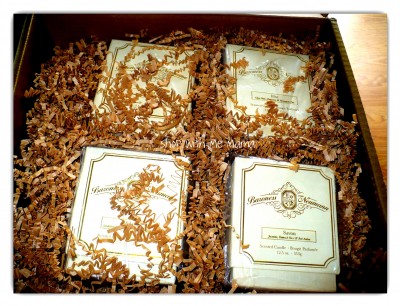 I received four beautifully packaged candles. Goodness, the package was a bit heavy! I opened it up and each candle was in a nice box. Of course, I opened up all the boxes at once and sniffed each one thoroughly. I decided that they smelled nice enough to light up! I lit one in my smelly bathroom (I think my daughter just expelled her bowels in there..) and the other one was lit up in my kitchen on my window sill. In about 15 minutes I could smell the candles doing their job. It is very fragrant. No slacking on the scent part! They are in a beautiful frosted glass container and they are heavy! Did I already mention this??? They burn forever too.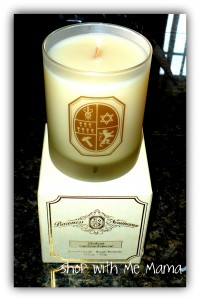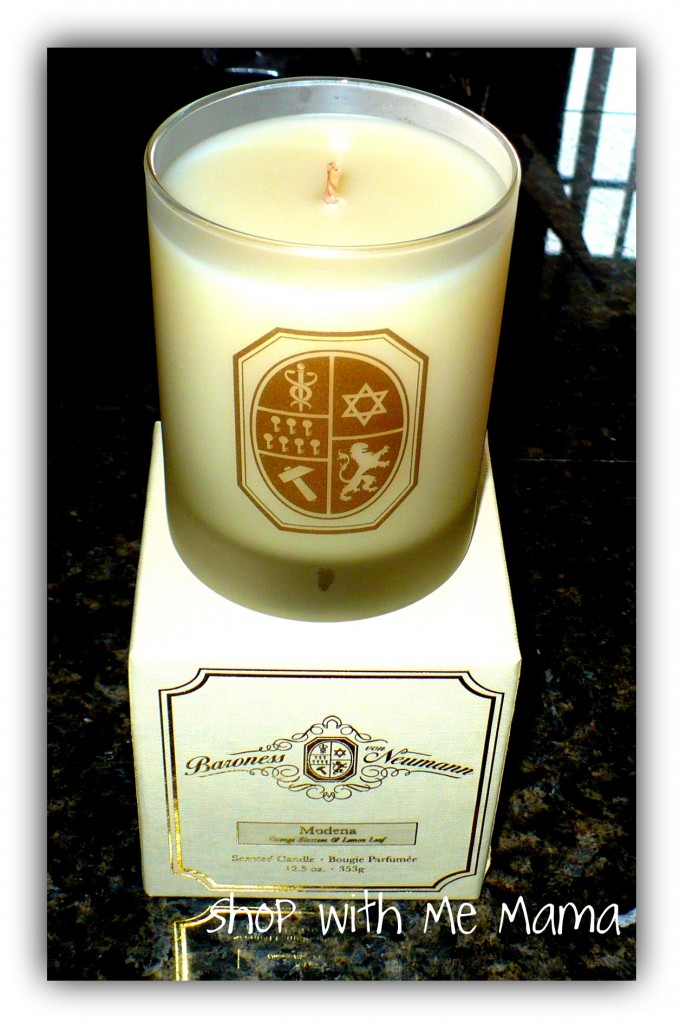 The scents are not my favorite scents, but my Mother-In-Law LOVED the scents. She ended up stealing the other two from me and immediately lit them up in her room so I could not take them back, sneaky!!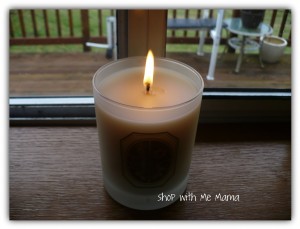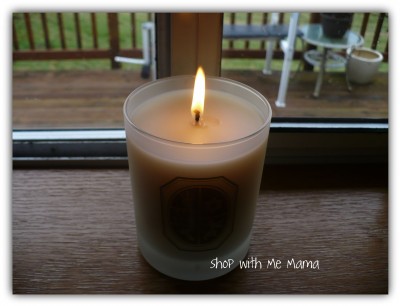 Some features of these candles:
*A 70+ hour burning time–longer than most of the comparable size.
*An all-natural soy-based wax and cotton wick that burns cleanly without the creation of soot that can cause discoloration on walls and ceilings.
*Beautifully elegant packaging featuring the von Neumann family crest, a centuries-old symbol of luxury and refinement.
*The candles are available to ship nationwide from von Neumann's website (www.baronessmonicavonneumann.com), and at Candle Delirium, the online candle emporium based in West Hollywood, CA.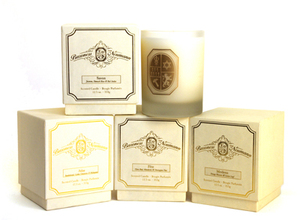 About Baroness Monica Von Neumann:
A devoted philanthropist, businesswoman, tastemaker, and mother, Monica has accomplished more in her lifetime than most women dream of. As the wife of Baron John von Neumann, she traveled the world, vacationed with royalty, and hosted some of society's biggest events. As a model, she sat in the ateliers Christian Dior and Yves St. Laurent in Paris and wore their clothes down the runway. As a mother and wife, she raised a daughter, participated in philanthropic causes, and became a luxury lifestyle expert, all before experiencing the tragic loss of her beloved husband to cancer.
Von Neumann is currently known as the hostess behind some of high society's biggest events. Most notable is her annual Christmas Party at her Los Angeles home, complete with real snow transported from Arrowhead and live reindeer—all to benefit children's charities. She is also an accomplished interior designer and an experienced chef. Having already been published as a lifestyle and etiquette expert in magazines such as Genlux and Essence and featured in a reality web series on EXTRA TV called "The Baroness of Bel Air," this year, von Neumann's line of clean-burning, organic candles are the first of many products to come under the "BvN" name.

Buy Them!
These luxurious candles retail for $38.50 EACH. Expensive for me, but for some it may be a very good price! Buy them online at www.baronessmonicavonneumann.com
Disclosure:
I was sent the product to review. These are my own honest opinions of these candles, thanks!