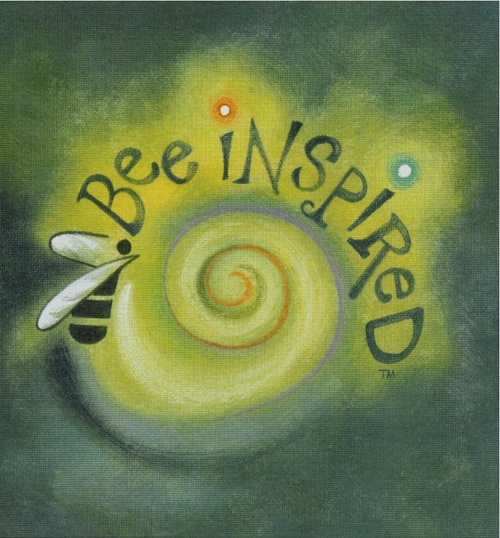 We all need a little bit of inspiration, don't we? I know I like to start my day off on the right foot (well, not literally that would be weird) and I like to feel good and empowered.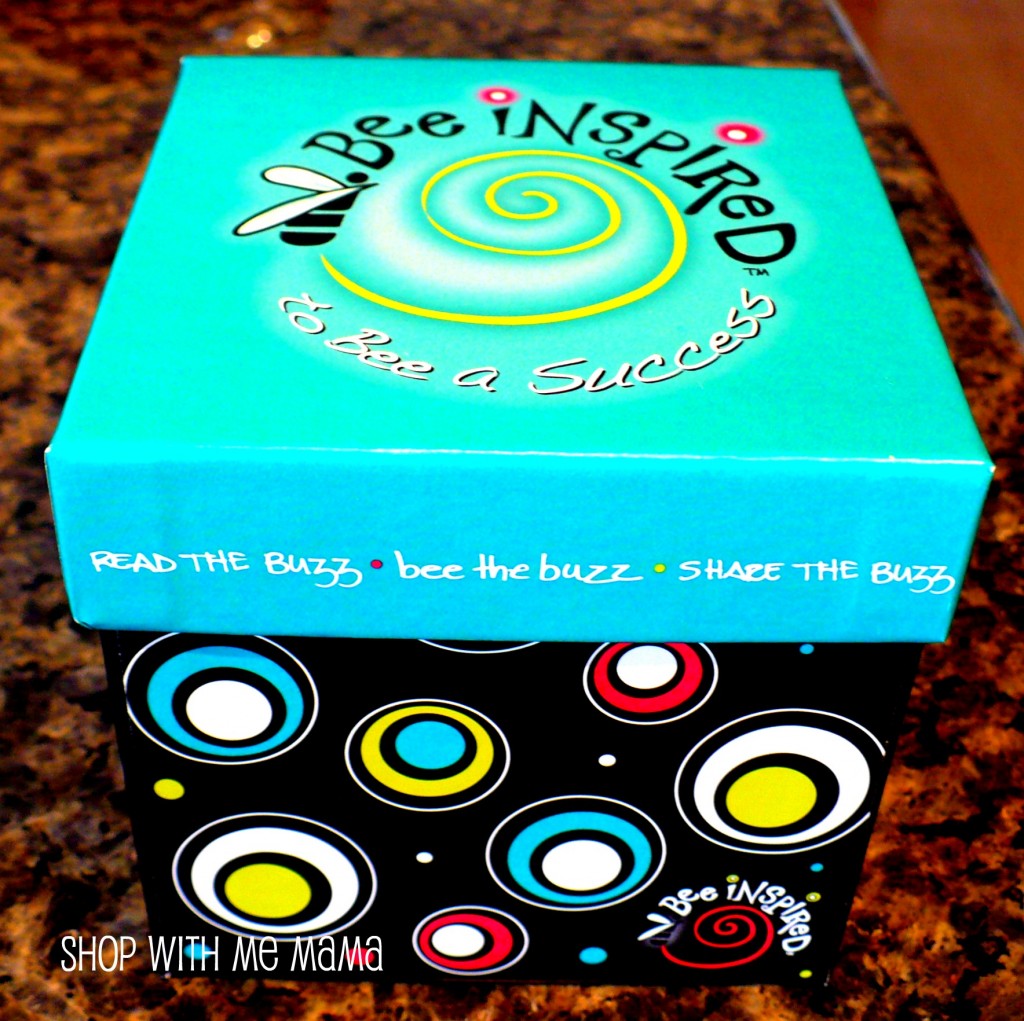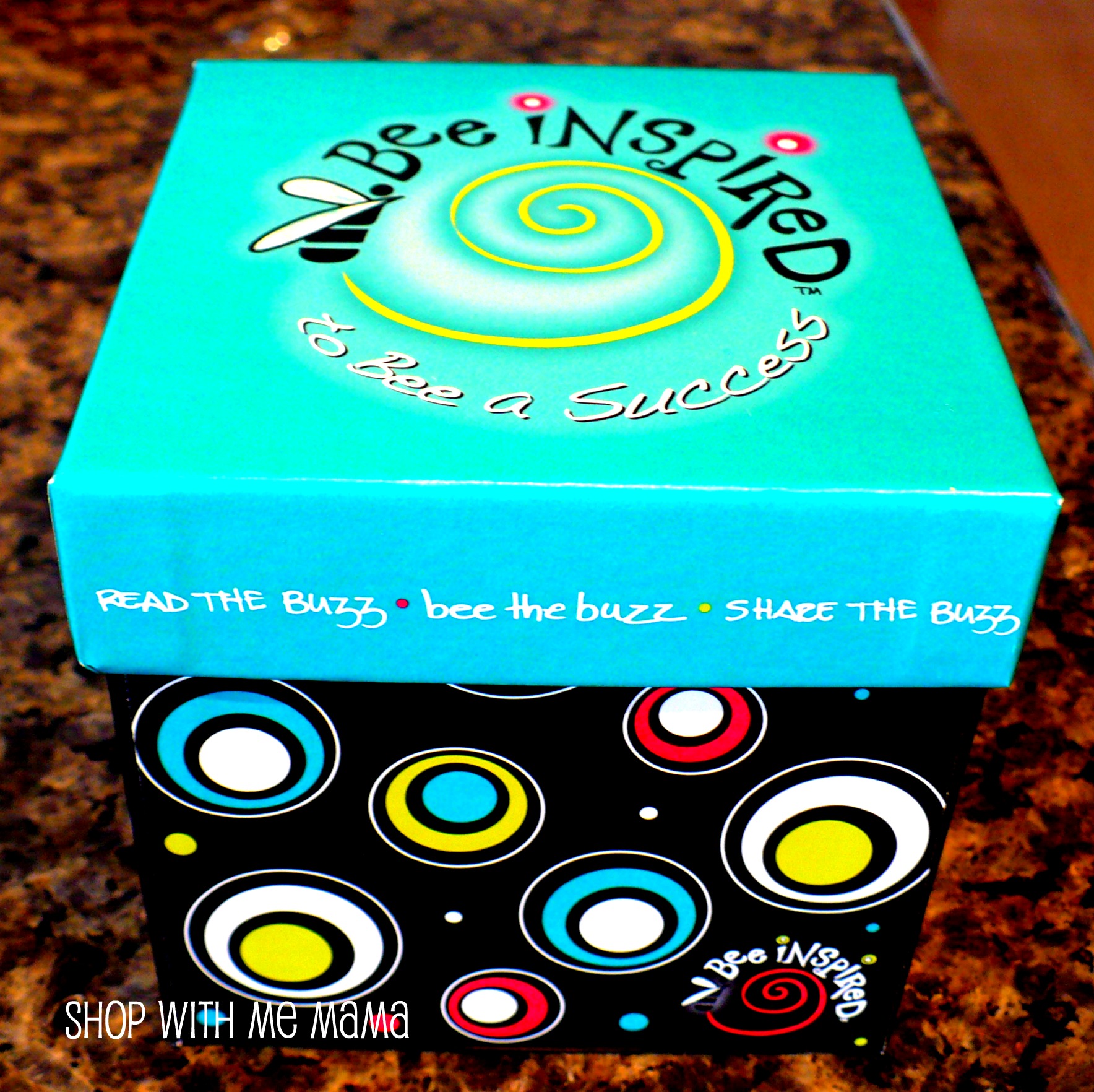 Bee Inspired Inspirational Gift Boxes
These adorable and uplifting Bee Inspired Inspirational Gift Boxes can help you with getting your day started off right. Each ADORABLE box contains daily notes to inspire and energize you. It gives you something to read, do and share with others!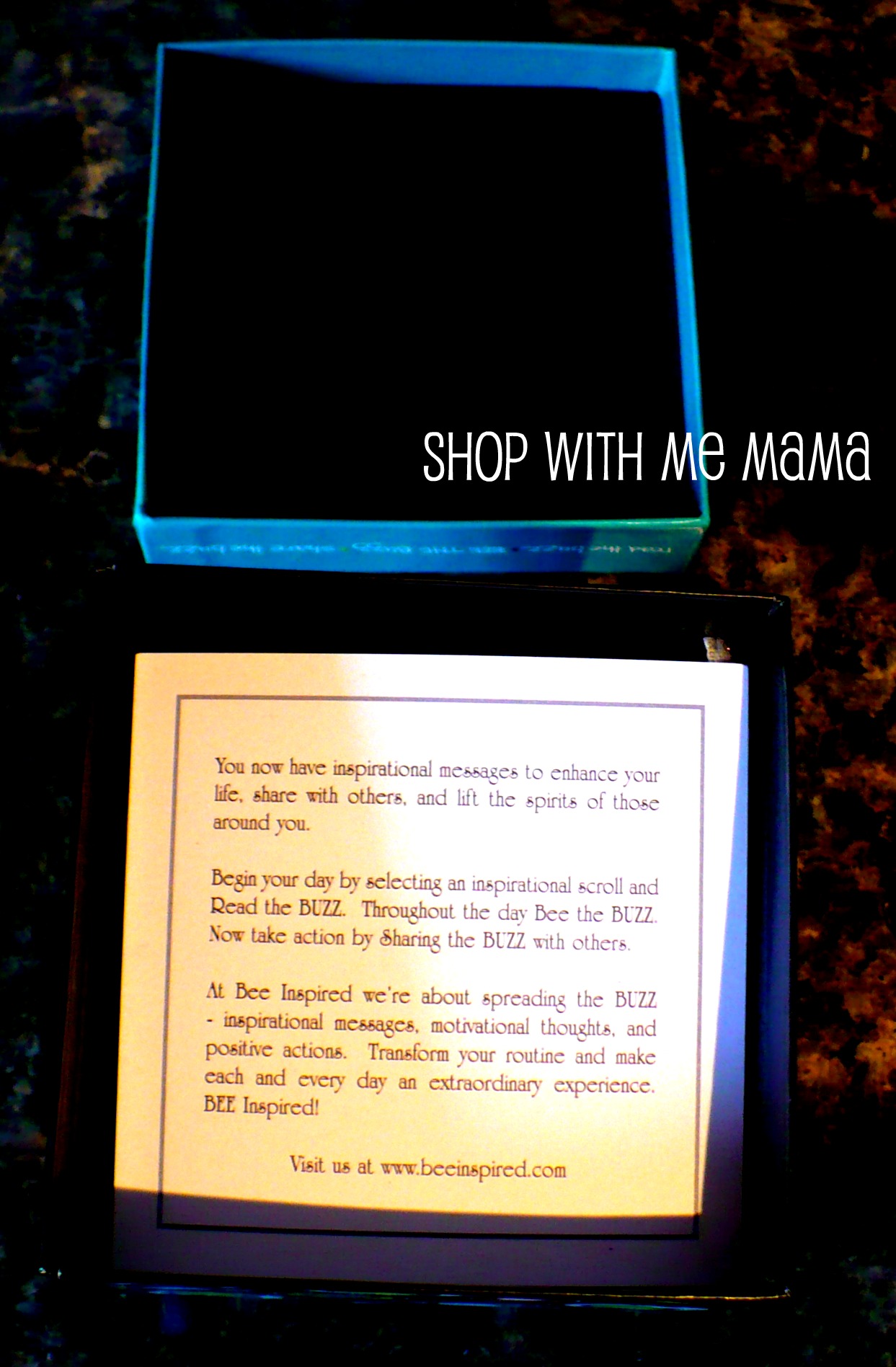 BUZZ with information throughout your day, as you take action. Make YOUR day a better day and make the world a better place 🙂 I received the adorable Bee Inspired To Be A Success box, and it is totally cute!
The box itself is adorable and I will definitely reuse it. Inside, I found a little bag with tons of rolled and tied scrolls. When I opened the scrolls up, there was an inspirational quote! What a unique and fun gift this would make for that hard to buy for an individual! Whether you are graduating, taking on a new job or just having a hard time, these little boxes can help to inspire you.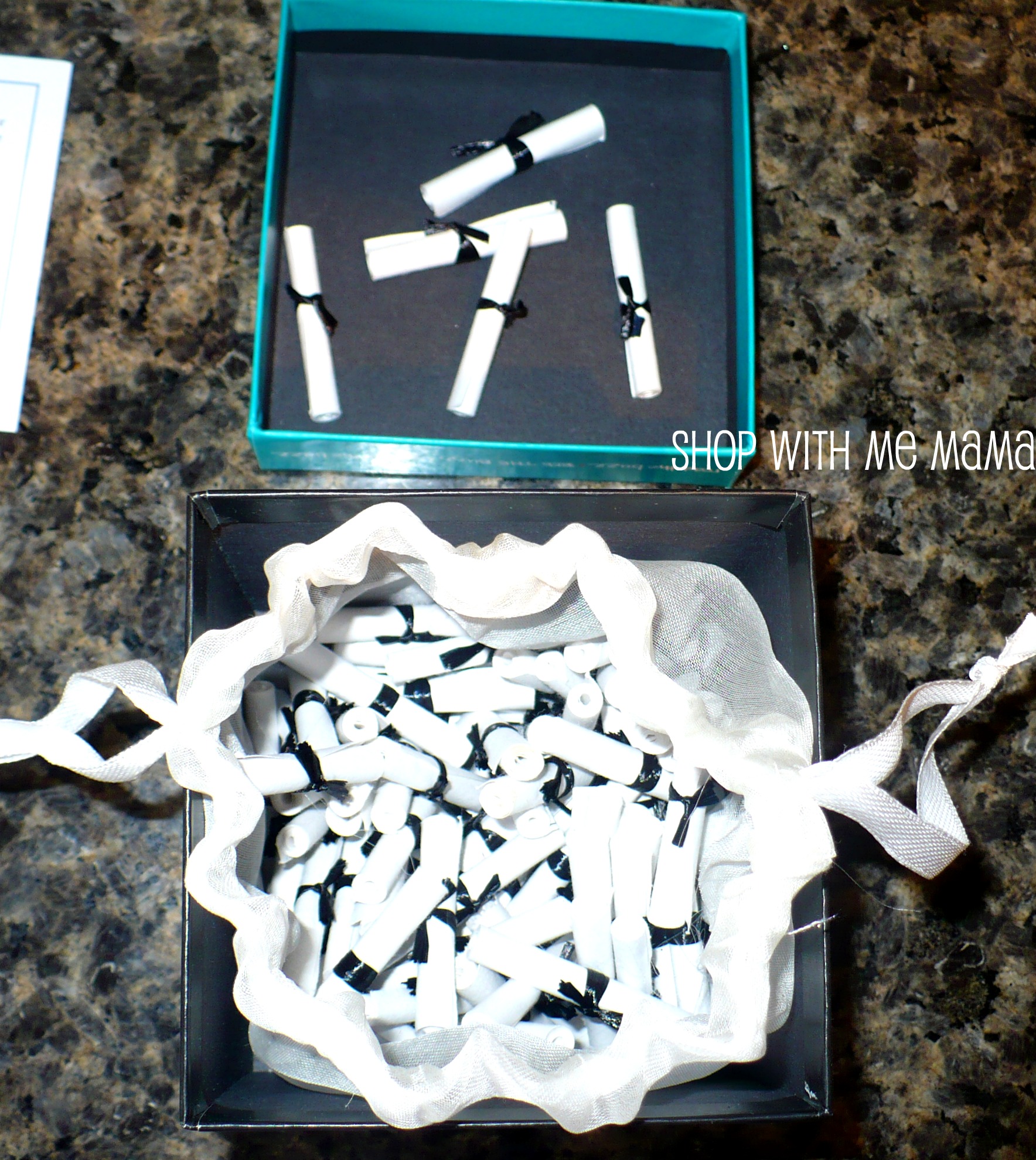 Each Bee Inspired To Bee a Success box comes with 90 hand-rolled and tied scrolls. Each scroll has printed on it, a single quote of inspiration! All quotes are specifically selected to inspire success. Many of the quotes selected are words spoken by persons who have lived incredibly successful lives both in the traditional and non-traditional sense.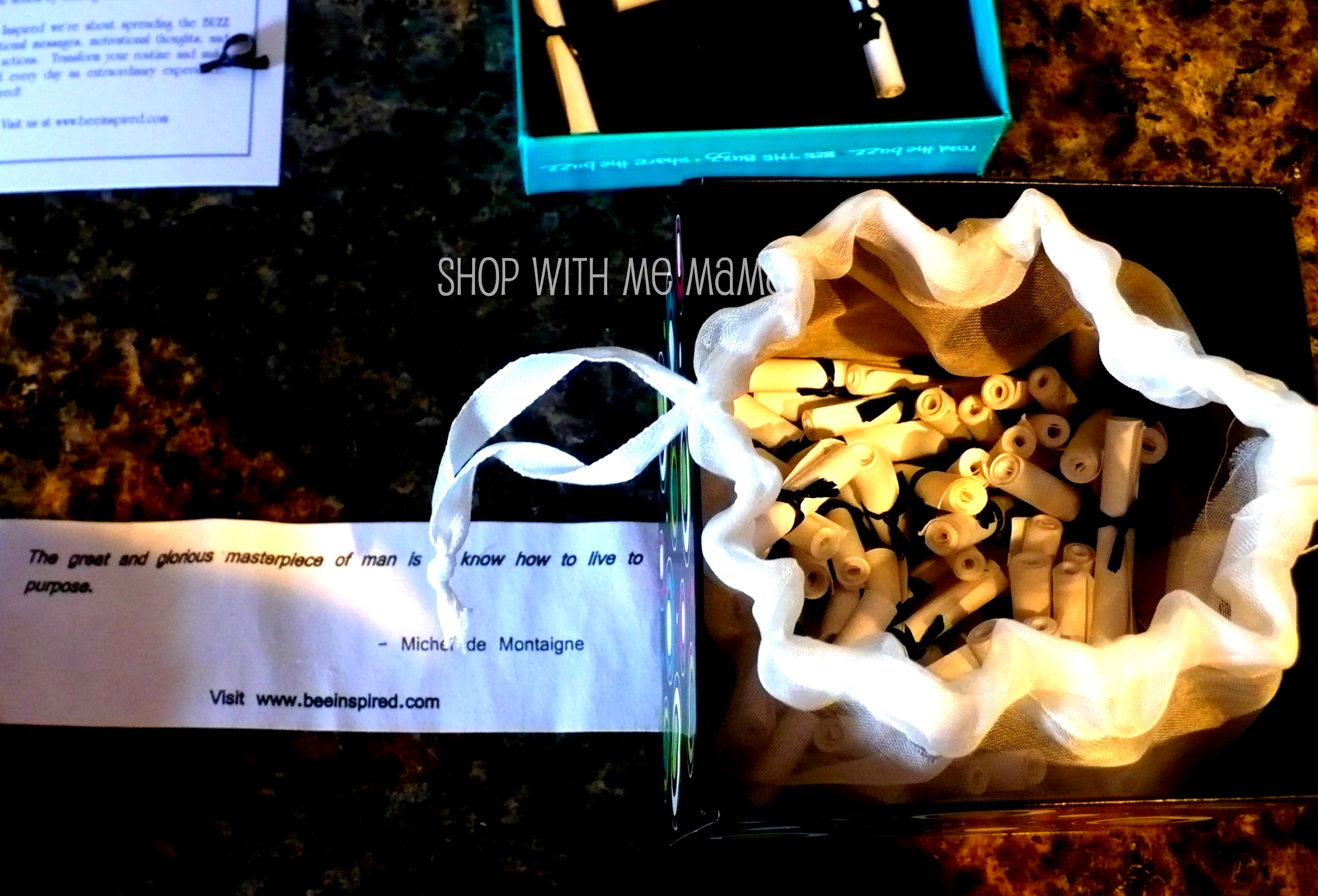 A Bit About "Bee Inspired Inspirational Gift Boxes" Taken From Their Site:
Each Bee Inspired box contains daily inspirational quotes, meant to uplift and inspire. The quotes are printed on parchment quality paper, hand-rolled and tied into a small scroll.
The scrolls are contained in a beautiful silk organza bag, which is nestled within the box styles shown below. Each box type contains its own themed message set. You are sure to find the perfect set for your gift-giving needs!
All Bee Inspired boxes are made from Recycled paperboard and are Recyclable. Bee good to the Earth!
Buy It!
Bee Inspired has other inspirational boxes too! Take a peek at there site, you will see what I mean!