There is a new blanket in town! It's Super Blanky! This is not your ordinary blanket. It is a cape AND a blanket in one!  Super Blanky turns a blanket into a wearable superhero cape. So cool!
Products received for a holiday feature. This post includes my affiliate links
It's A Blanket! It's A Cape! It's Super Blanky!
Super Blanky® is created with an incredibly unique patented design that turns a blanket into a wearable superhero cape without the restriction of a neckband. The sleeves allow the wearer to play superhero or cozy up with the blanket wrapped safely around their shoulders and for extra super fun all of our blankets come with a coordinating superhero mask!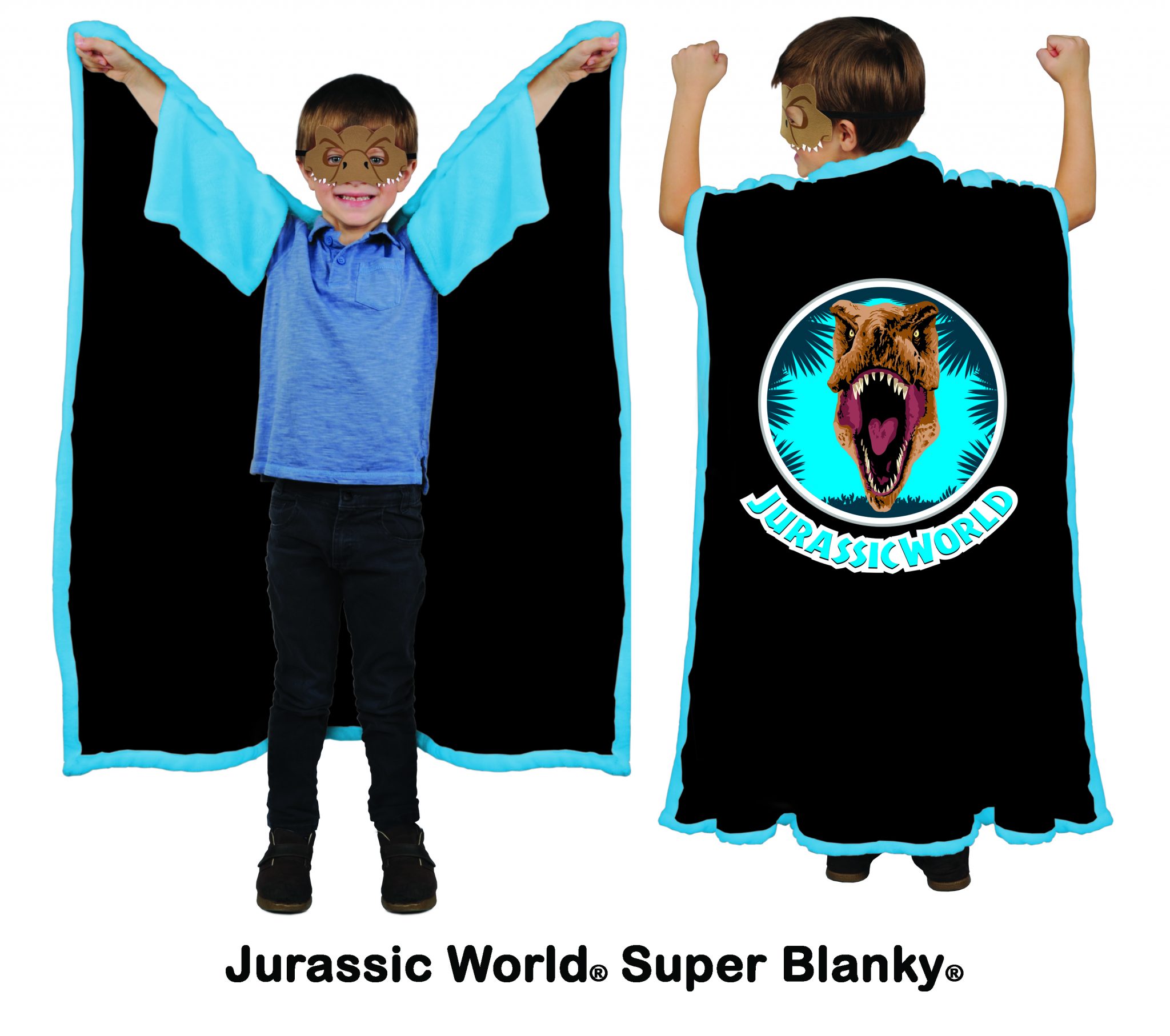 How Do I Wear My Super Blanky?
It is easy! Promise! Just Simply slip your arms through the patented "sleeves" so Super Blanky® stays put. The perfect safe alternative to a neck strap with no fasteners, and nothing to come loose. The one of a kind design is ideal for cozying up to read and stays perfectly in place while flying off to fight villains! Too much fun!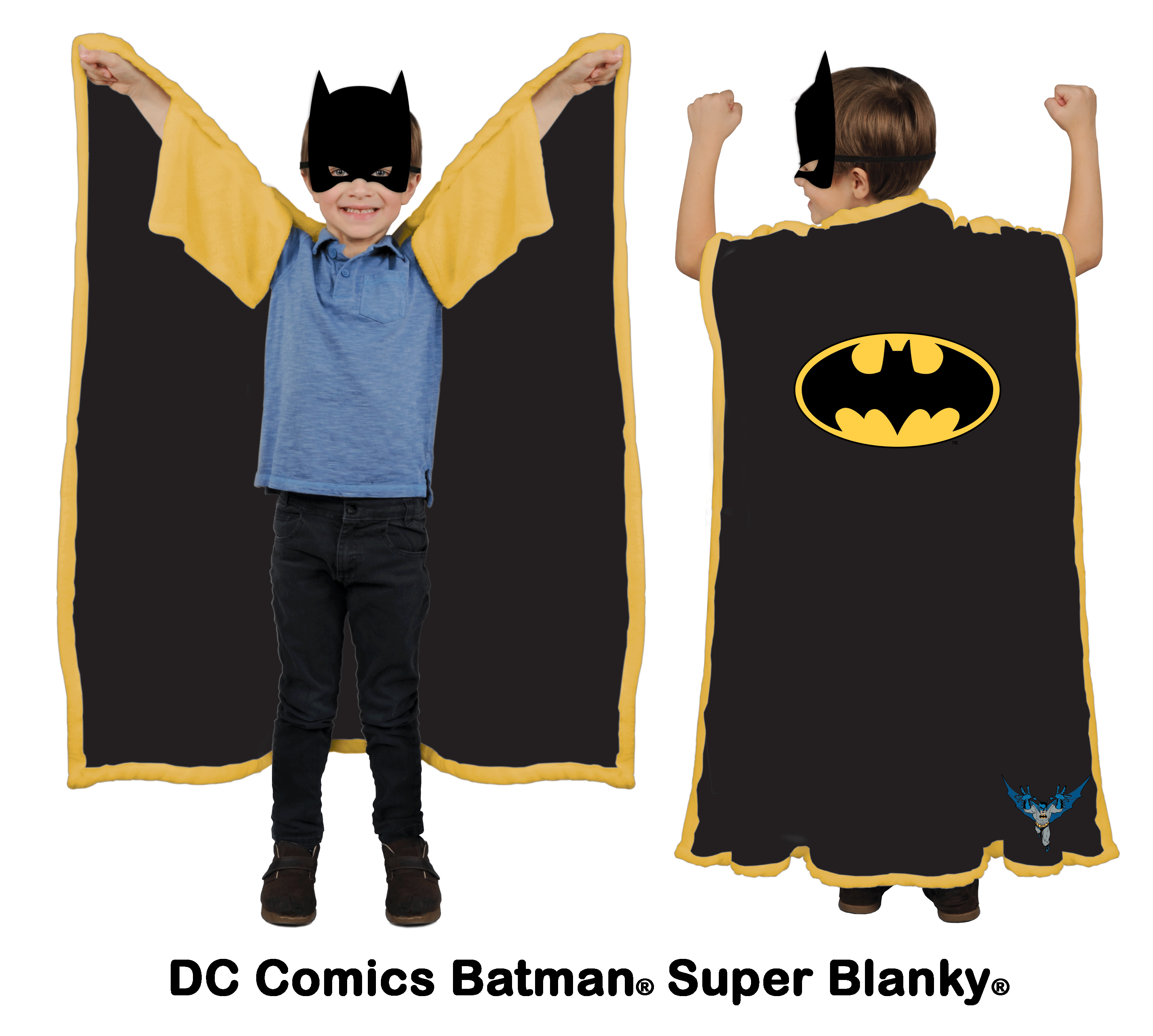 Super Blanky® Is SUPER Because…
It's much more than a superhero cape; it's a super security blanket and makes kids feel confident, protected and empowered
It's an incredibly unique, esteem-building birthday or holiday present for children
It makes a great stadium blanket for wrapping up at your favorite outdoor event
Wearing one brings a sense of calm & comfort, like wrapping yourself in confidence
Easier to slip on than a coat and there is no risk of choking
Our brilliant Super Blanky® design has flat interior sleeves so it folds like an ordinary blanket
It wears and stores like a cape without straps to fasten, buttons to loosen, or itchy velcro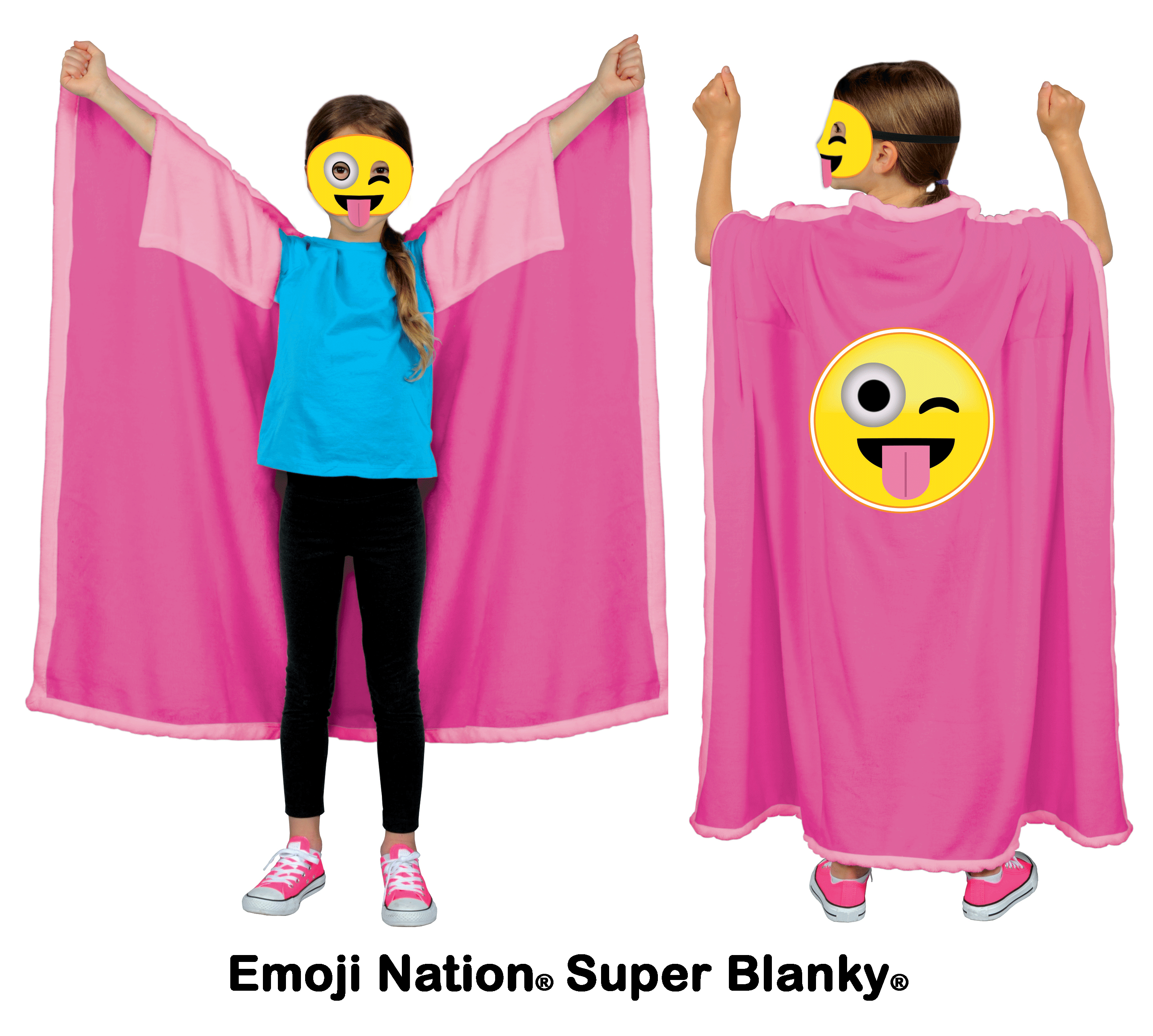 Where Can I Buy One?
You can purchase the one and only Super Blanky online at https://superblanky.com/ or Amazon.com.
Win
There will be 3 winners. One person will win the DC Comics Batman Super Blanky Wearable Blanket, one person will win the EmojiNation Super Blanky, and one person will win the Jurassic World Super Blanky! Yay!
Rules
The contest is open to US 18+. Giveaway will end on January 3, 2018, at 11:59 PM MT. Winner will have 48 hours to confirm their win after I email them, or a new winner will be chosen. I am not responsible for lost or stolen mail.