*Sponsored post. Products received. Opinions are my own.
I never in all my years of cleaning, thought that cleaning my home with just water and something called an 'e-Cloth' could make my home germ-free and clean, but guess what? They do.
I had to try chemical-free cleaning with e-Cloth and water to really see for myself. I was sent a nice package to review from e-cloth. I was so excited to try out the mop and all the other goodies!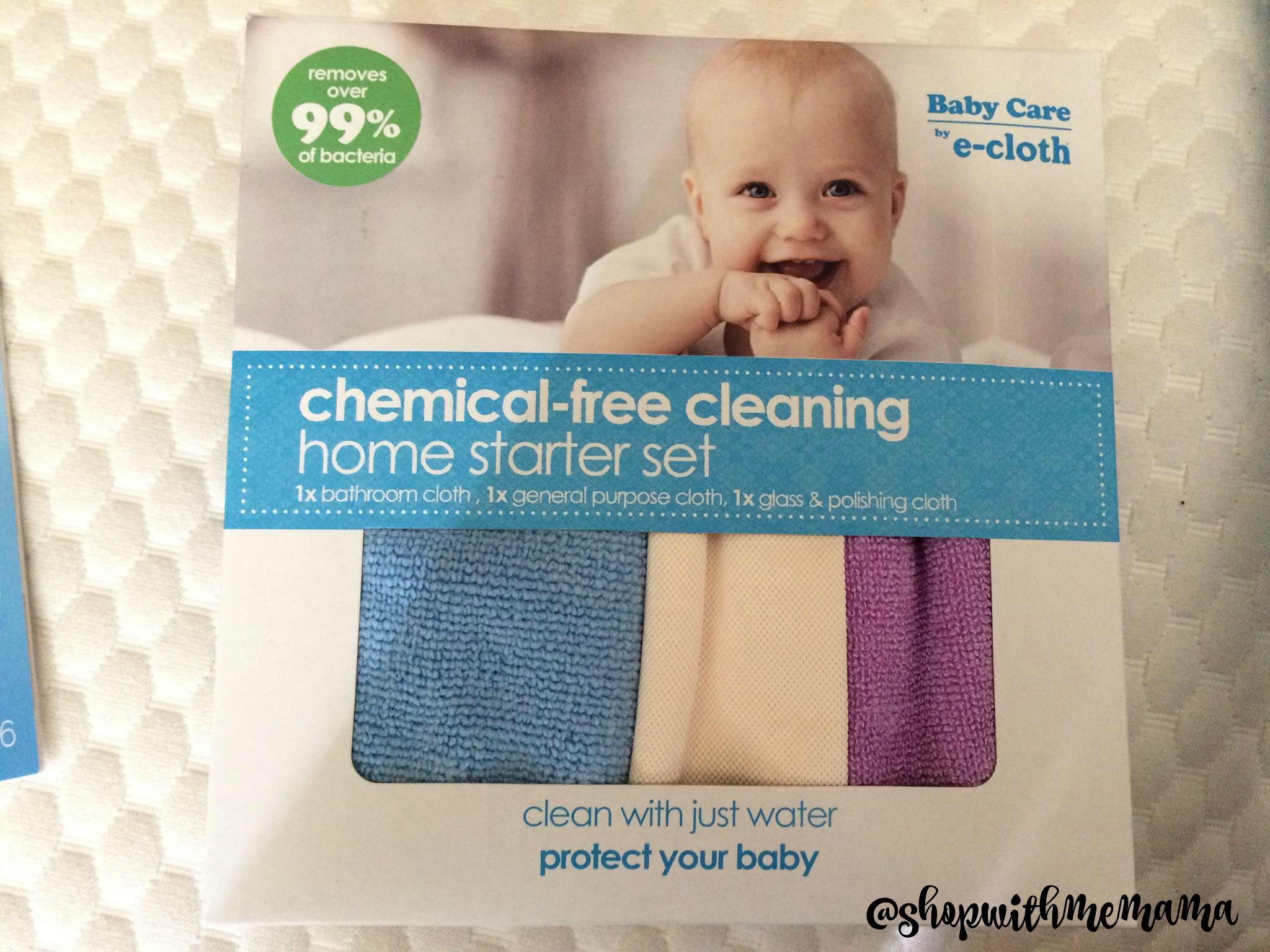 Why Choose e-cloth?
At e-cloth, they don't like to say they sell cleaning cloths, they sell Chemical Free Cleaning! This isn't some marketing gimmick and they are not an As Seen On TV disappointment that you hear about on the evening news.
e-cloth is featured in the May issue of Real Simple and has been rated Best of the Best in three separate categories! Chemical Free Cleaning isn't a product as much as a lifestyle change. Choosing to clean differently in order to clean better with less effort, and make your home safer by eliminating toxic chemicals.
Since learning about e-cloth we have been using their products. I love that everything can be cleaned with WATER, no chemicals at all are needed when you use e-cloth products.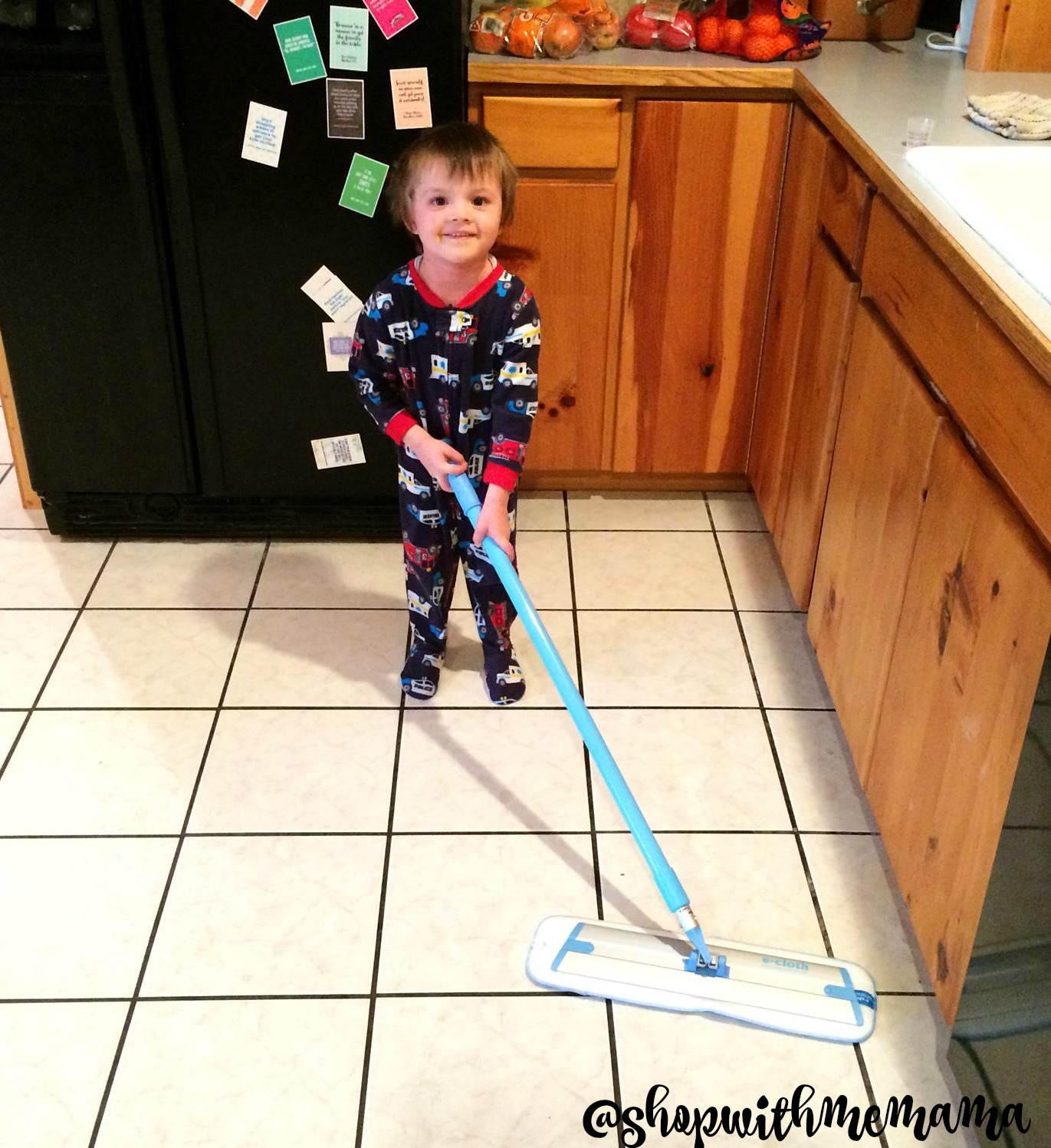 My toddler even got excited and grabbed the Deep Clean Mop from me and cleaned my whole kitchen floor with only water! I felt secure knowing that my little guy wasn't touching or breathing in harmful chemicals.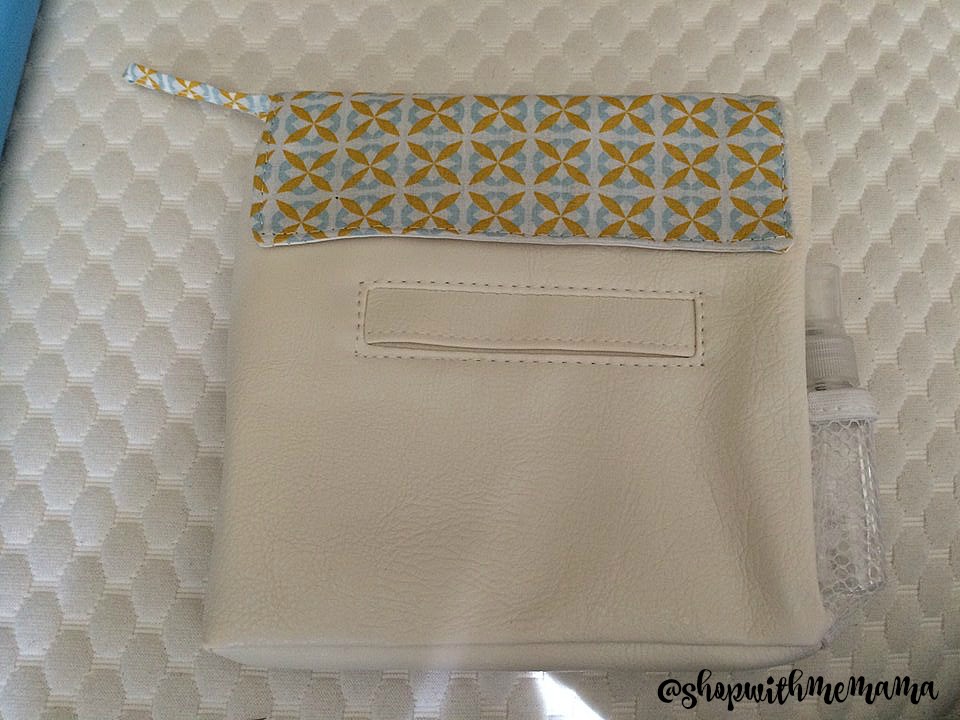 One product in particular that I absolutely LOVE is the Chemical-free & Reusable Hand & Face Cleaning Kit. This kit is so cool! Not only is it a fashionable  little case, but inside it has Reusable Cloth Wipes, a laundry bag to put the dirty cloth wipes in and a little spray bottle to fill with water!
The fashionable carry pouch provides one place to store everything for immediate use when accidents occur. I love this and put it in my bag when we go on road trips. I can easily spray my kid's hands or face with the water spray bottle and use the Reusable Cloth Wipes to clean up their face and hands! So convenient to have on hand and no chemicals!!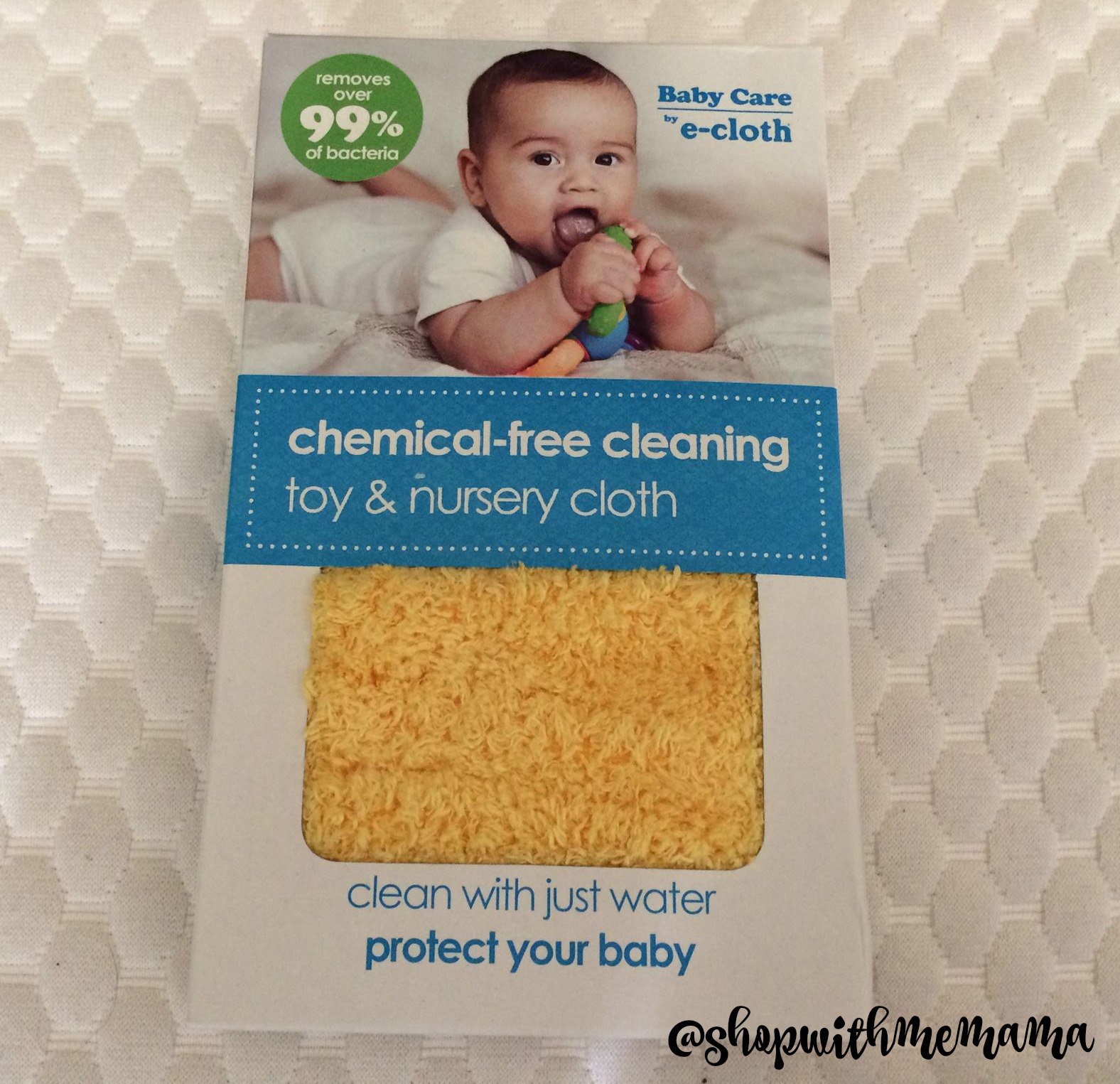 My two youngest have horrible eczema,  so e-cloth has been a God send for us. I know that these are safe for my kid's delicate skin and I love that.
The other product I adore is the Chemical-free Cleaning Home Starter Kit. What a great kit to have! The kit includes one bathroom cloth (blue), one general purpose cloth (lilac) and one glass and polishing cloth (tan).
The bathroom cloth removes excess water, greasy grime, soap scum and over 99% of bacteria from your bathroom surfaces. This also includes bathtubs, showers, sinks, tile and even countertops. I use this A LOT on my counter tops!
The general purpose cloth removes thick dirt, grease, oil, grime and over 99% of bacteria on all hard surfaces by just using WATER. I use really hot water when I use this and it really does the job.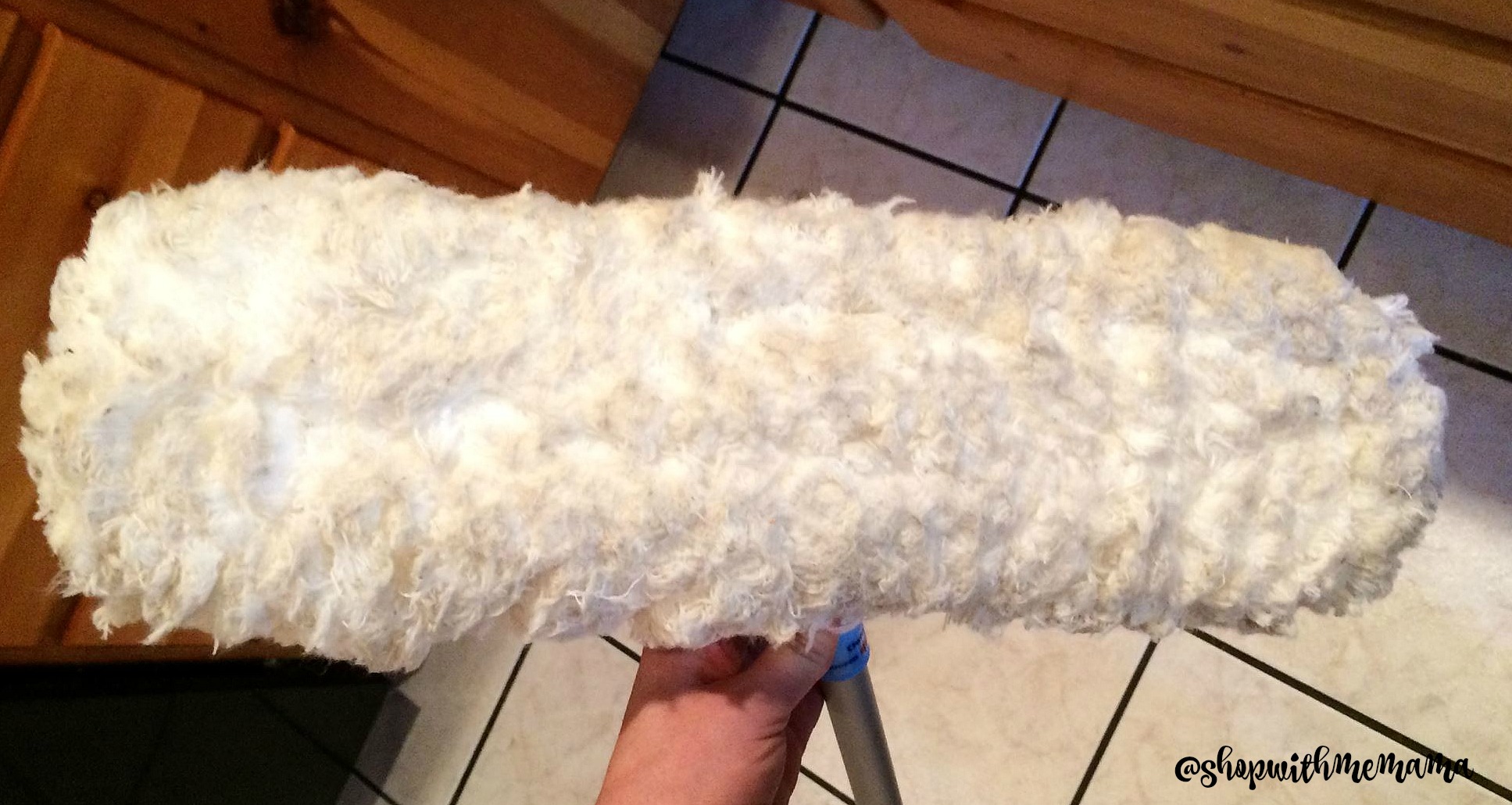 The glass and polishing cloth removes light grease, grime, fingerprints and  over 99% of bacteria. These are guaranteed for 300 washes!
I also adore the Flexi-Edge Floor & Wall Duster. The handle extends so that I can even use this on my vaulted ceiling and high corners so I can dust and get all the cobwebs easily. Now my walls, ceilings, and corners of my walls are clean and cobweb-free. When I am done using it, I simply throw it in the wash.
I am so impressed with these products and will continue  using them. They are all great and I like that I only need to use water, to clean my home.
Buy
You can purchase the e-cloth items online at http://www.ecloth.com.
Win
One person is going to win the Hand & Face Cleaning Kit and the Home Starter Kit! Yay!
Rules
The contest is open to US 18+. Giveaway will end on November 2, 2016, at 11:59 PM PST. The winner will have 48 hours to confirm their win, after I email them, or a new winner will be chosen. I am not responsible for lost or stolen mail.