Shopping for boys is like shopping for Dad. Boys are hard to shop for too! Why is that? Ugh. That is why it is so important to have your boy/s to make a holiday wishlist and give it to you. You can't go wrong if you have a list of what they want. Anyways, below are some fun Christmas Presents for boys, that I am sure your boy/s will love! Happy shopping!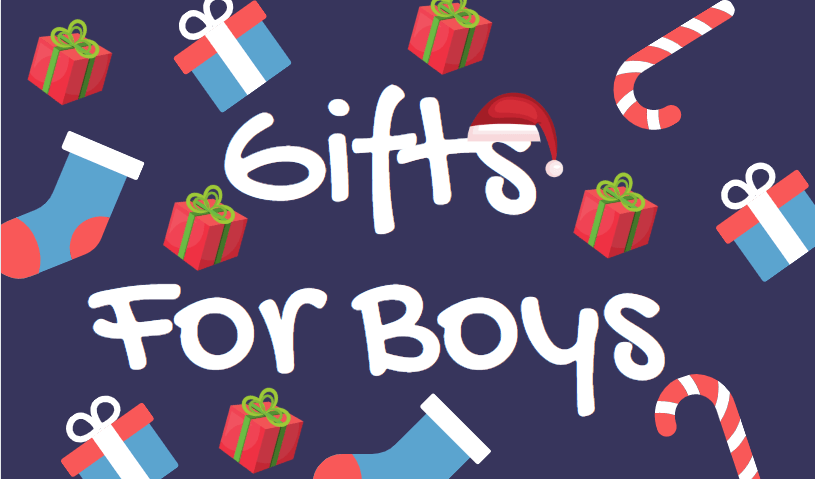 *My holiday gift guide includes products I have received from the brand and/or my Amazon.com and/or other affiliate links.
---
Christmas Presents For Boys!
First, we let's look at some gift ideas for the older boys!
HELM TW 5 True Wireless Buds: CD-Like HiFi Sound, Low Latency (no lag) for Music & Movies Industry Acclaimed Sound Quality & Heavy-Hitting Bass You Can Feel Pick Up & Play with Auto-Pairing & Auto Charging 6-8 Hours Play Time +30 Extra Hrs with the Portable Charging Case. Secure Comfort-Fit with Incredible Noise Isolation for Every Activity – Perfect for Traveling, Working Out & On the Go Rain, Sweat, & Mud Approved with IPX4 Water Resistance. Industry Leading Range of up to 60ft. Smart Buttons & Dual Mics for Stereo Phone Calls & Voice AssistantBuy Now
SWAGBOARD TWIST REMIX LITHIUM-FREE KIDS HOVERBOARD WITH LED WHEELSBuy Now
Ice Age: Scrat's Nutty Adventure: Set in the beautiful, prehistoric world of Blue Sky Studio's blockbuster Ice Age film franchise, Scrat's Nutty Adventure is a brand new 3D action-adventure that sees everyone's favorite saber-toothed squirrel embark on an epic quest through classic Ice Age locations to recover his cherished acorn from the ancient Scratazon Temple. Players will guide Scrat through a perilous journey across icy terrains, raging geysers and burning lava, and explore adventure-packed locations to discover treasures that unlock special powers to help Scrat find every last treasure in this all-new Nutty adventure! Available for Xbox One, PlayStation 4, Nintendo Switch, and PC Digital!Buy Now
Discovery Kids Extreme Weather Kit: Combine fun and learning to create three climate-changing experiments with this Discovery Kids Extreme Weather Kit. Encourage students' curiosity about the natural world. Create 4 climate-changing experiments. Set up time is 10 minutes. The contents of this kit enable your children to get to create artificial snow, a solar oven, a tornado Vortex, and an erupting volcano.Buy Now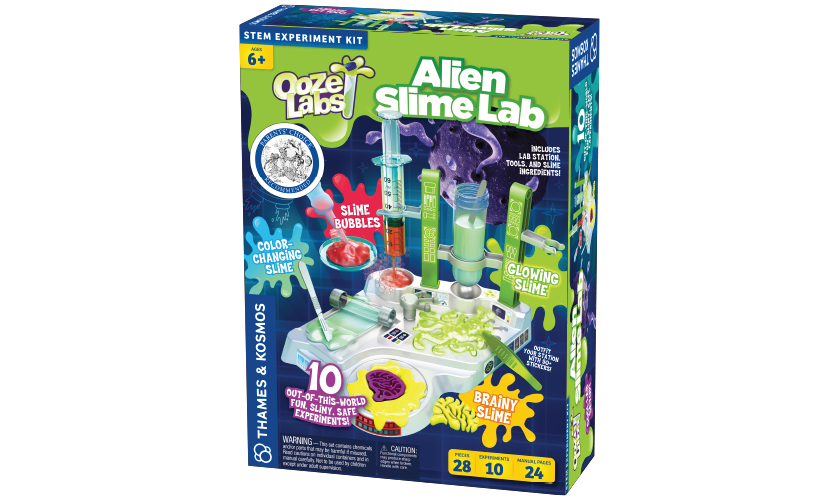 Ooze Labs: Alien Slime Lab: As a lead chemist in your very own out-of-this-world laboratory, it's your job to identify UFOs — Unidentified Funky Oozes! Set up and use your lab station — separately or as an extension of the Ooze Labs Chemistry Station (a Parents' Choice Silver Honor Winner!) — to mix up batches of unidentified "alien" slime and conduct tests on them to analyze and investigate their special properties.Buy Now
Outback The Amazing Animals of Australia: A Photicular Book: Using Photicular® technology that's like a 3-D movie on the page, OUTBACK whisks you to the vast, remote world of wild Australia, where heat waves dance forever and animals, isolated by the vagaries of continental drift, are unlike those found anywhere else on Earth.Buy Now
Admire the exceptional beauty and design of Formula One's race cars all year long with this 12″ × 12″ calendar. The photographs in this 16-month calendar portray not just these vehicles' engineering brilliance, but also their inherent beauty—the fascinating result of Formula 1's mix of competition, creativity, and human ingenuity that has made these vehicles into works of art.Buy Now
HyperStrike – For teens, Zing's latest bow and arrow that launches with distances up to 250 ft.Buy Now
Klikbot – a stop-motion animation figure that is fully articulated and has interchangeable pieces, allowing you to expand your creations.Buy Now
Citadel: Forged with Fire is a massive online sandbox RPG with elements of magic, spellcasting, and inter-kingdom conflict. As a newly minted apprentice of the magic arts, you will set off to investigate the dangerous world of igneous. Your goal: create a name for yourself and achieve notoriety and power among the land's ruling house you have complete freedom to pursue your own destiny; hatch plots of trickery and deceit to Ascend the ranks among allies and enemies, become an infamous hunter of other players, build massive and unique castles, tame mighty beasts to do your bidding, and visit uncharted territories to unravel their rich and intriguing history. The path to ultimate power and influence is yours to choose. Available now worldwide in retailers and on digital platforms, for PlayStation®4, Xbox One and Steam PC.Buy Now
Two of the most beloved Disney games of all time make their long-awaited return to modern consoles in Disney Classic Games: Aladdin and The Lion King! This unforgettable package of Disney classics is filled with tons of new features, enhancements, game modes, and display options, plus multiple versions of the games! Join Aladdin and his sidekick, Abu, as they race through the marketplace toward their date with destiny. The Lion King brings to life the majesty and mystery of Africa through the tale of Simba, a lion cub faced with the challenging transition to maturity. Now, you too can be part of the adventure!Buy Now
---
Now, Gifts For Younger Boys!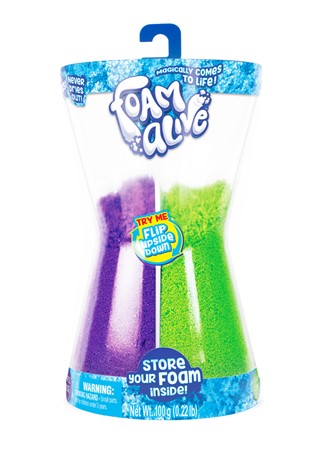 Foam Alive is the squishy, fluffy compound that mysteriously moves in "Flow Motion". Watch as Foam Alive flows, grows and comes to life! Have double the fun with the all-new Foam Alive Double Hourglass! Available in two colors, Lava Lime and Purple Pulse, in an hourglass-shaped reusable storage container.Buy Now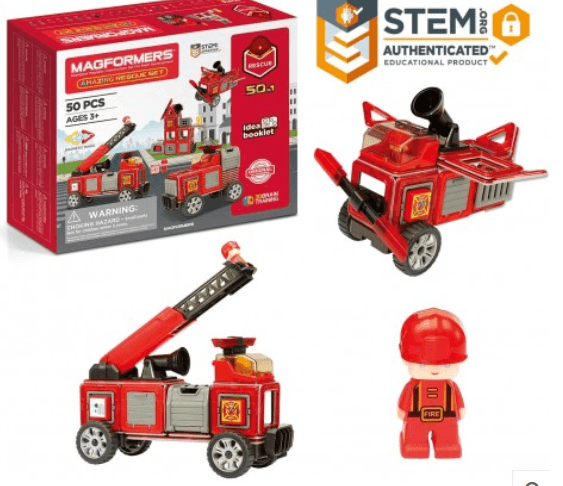 Amazing Rescue 50-Piece Set: Click and create your own adventure with Magformers AMAZING Rescue 50-Piece Set! Magformers are a magnetic construction toy where the possibilities are endless. Build and create your own fire adventure. Build a fire station and fire truck, add wheels and fire accessories. This 50 piece set comes with 24 magnetic pieces, 2 characters and emergency vehicle accessories and much more to keep the city safe. Great for children aged 3 and up.Buy Now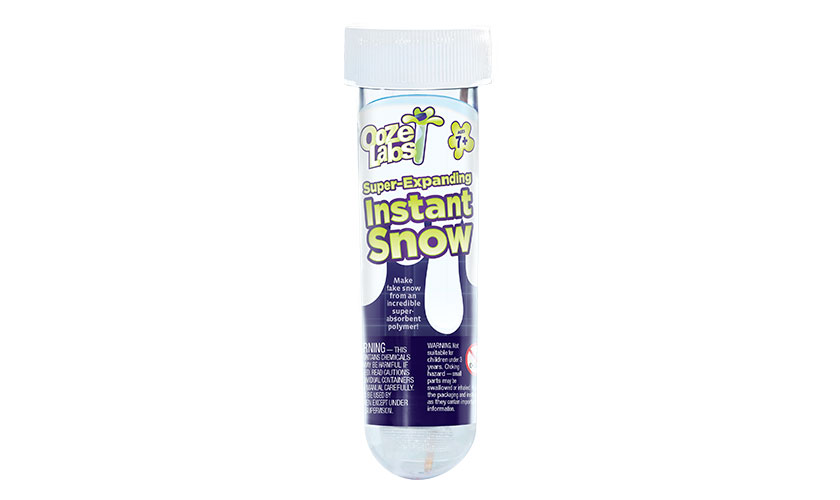 Ooze Labs 8 – Instant Snow: Leave the cold outside and bring the snow indoors — fake snow, that is! No mittens required for this fun and simple science experiment: Combine this special non-toxic snow powder with water and watch as the mixture expands to hundreds of times its original size, creating a light and fluffy material resembling snow. Bonus: Learn about super-absorbent polymers and their scientific properties as you create your own mini winter wonderland!Buy Now
50 Shades of Santa Big Kid PajamasBuy Now
s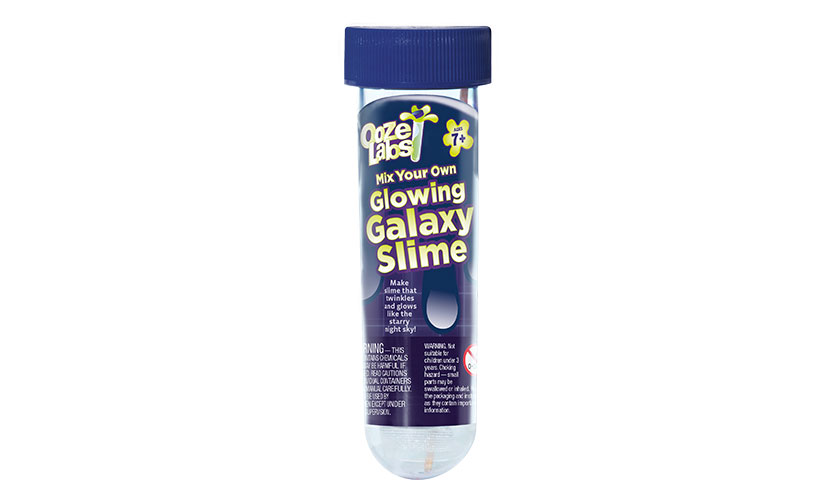 Ooze Labs 9 – Galaxy Slime: Explore the world of slime with Glowing Galaxy Slime, a cosmic slime that twinkles and glows like the night sky. Using a combination of blue slime powder, glow pigment and two types of glitter you can create your own unique galaxy slime. Completely safe and non-toxic. The included durable and chunky test-tube can be used and re-used for additional projects.Buy Now
Zax – bringing the ax-throwing trend to home!Buy Now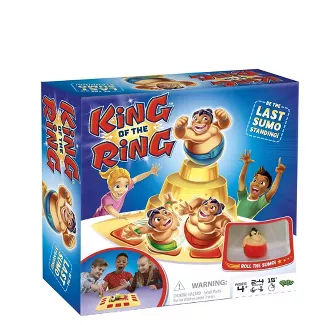 King of the Ring – King of the Ring is a game where players race their sumo wrestler to the top of the sumo ring to become King of the Ring! Compete with your opponents by rolling your sumo wrestler to the top of the sumo ring and try to knock the other sumo characters out of the ring. The player whose sumo is elevated up on the podium when time runs out wins and is crowned King of the Ring!Buy Now
Codi Entertains Your Child with Safe and Fun Content Codi is an AI-enabled toy that provides children with over 200 fully curated, classic songs and stories to provide developmental support outside of the classroom. Recommended for children aged 12 months and older.Buy Now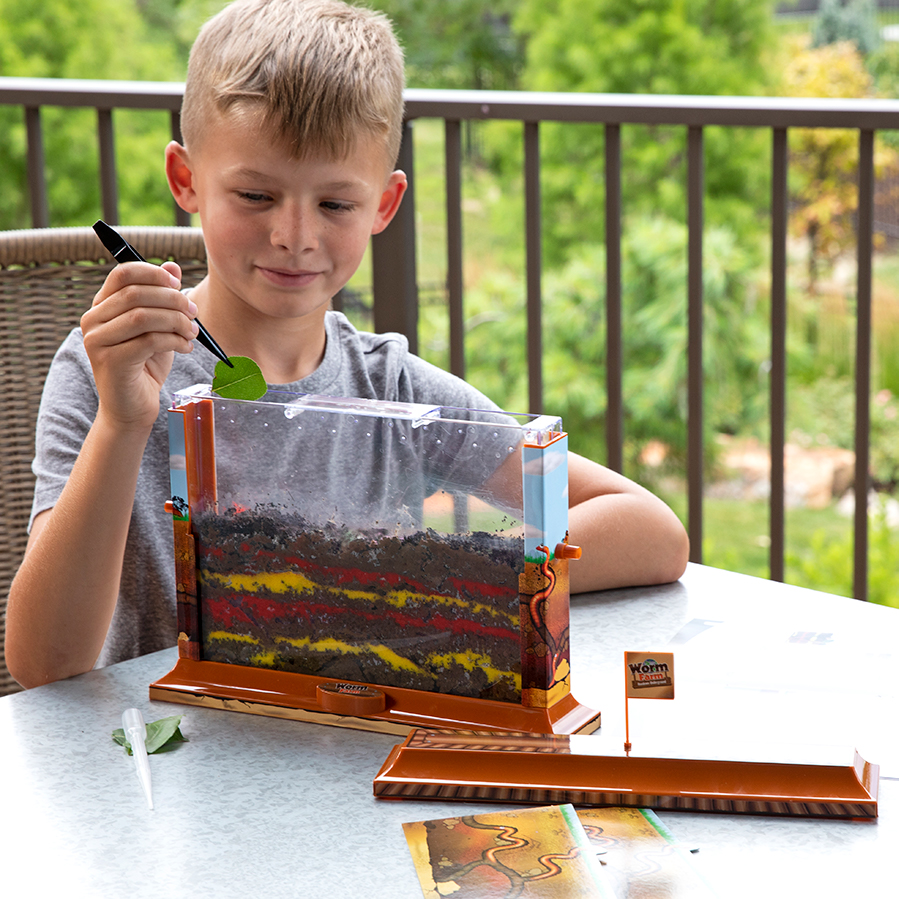 Discover the secret underground lives of worms! A transparent case, scenery stickers, privacy sliders, a pipette, tweezers, sand, and more – Everything you need to create the perfect worm habitat is included in this kit. Just add worms and dirt!Buy Now
FOR EVERYONE!! Tickets To SeaWorld!!
SeaWorld Park: Plan your day at SeaWorld San Diego! Experience thrilling rides inspired by the force and power of the sea. Enjoy fabulous, family-friendly shows and presentations. Explore beautiful aquariums, visit sea animals and much more!Buy Now