Dad's are probably one of the hardest people to shop for, in my opinion! I have spent countless hours trying to decide what present I should buy my dad but always fall back on a gift card because I just can't decide! I hope my list of Christmas Presents for Dad, help you find that perfect present for dad this holiday season!
*This post includes products I received and my Amazon and other affiliate links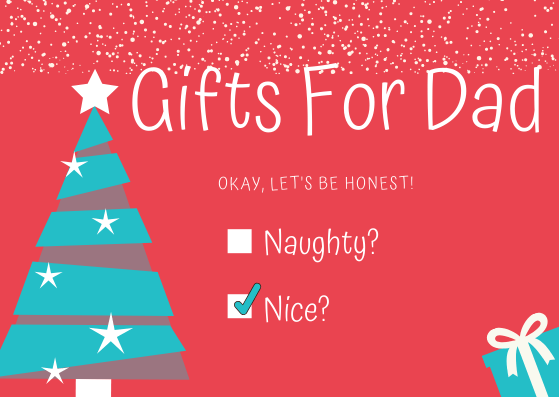 ---
Christmas Presents For Dad!
"Gifts That Any Dad Would Love To Find Under The Christmas Tree!"
NanoTorch Twist, the magnetic 90° swivel LED flashlight: Easy charging, comes with a USB cable. High-powered is over 6x brighter than a traditional flashlight. Has a magnetic tail cap for hands-free use. It has 3 power modes to choose from and can recall the last brightness setting you used when you turn it back on. It has a machined aluminum body and is waterproof!Buy Now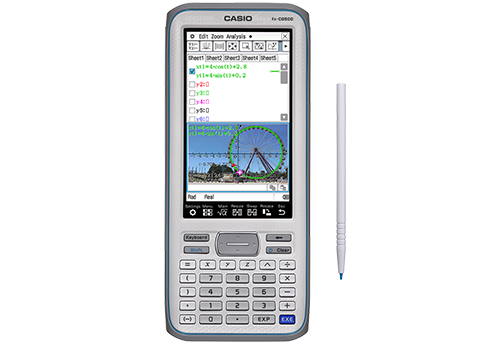 Casio PRIZM fx-CG500 Calculator: Color graphing calculator; touchscreen with Stylus. The extra-large screen allows more complete and detailed viewing of mathematics/graphs. Drag and drop functionality enables students to quickly and intuitively pull information from one representation to another. Natural textbook display, convenient drop-down menus and handy soft keyboard make this calculator very easy to use. Advanced computer algebra system (CAS) for symbolic representation.Buy Now
Nixplay Smart Photo Frame 10.1 inch (Wi-Fi): Nixplay Smart Photo Frames are sleeker, sharper, and smarter than ever. Some of its features include *Wall Mount Or Freestanding – Portrait or landscape: the choice is yours. Magnetic remote included. *Integrated Hu-Motion Sensor – Detects movement, turning your Smart-Frame on and off automatically *Snap. Share. Display. Control – The Nixplay App: Your favorite memories, from phone to Smart-Frame Shop (https://www.nixplay.com/products/nixplay-smart-photo-frame-10-inch-wi-fi)! They have great deals including their ongoing Black Friday Sale from Nov 21 to Dec 1 and their Cyber Monday Sale on Dec 2 to Dec 8!Buy Now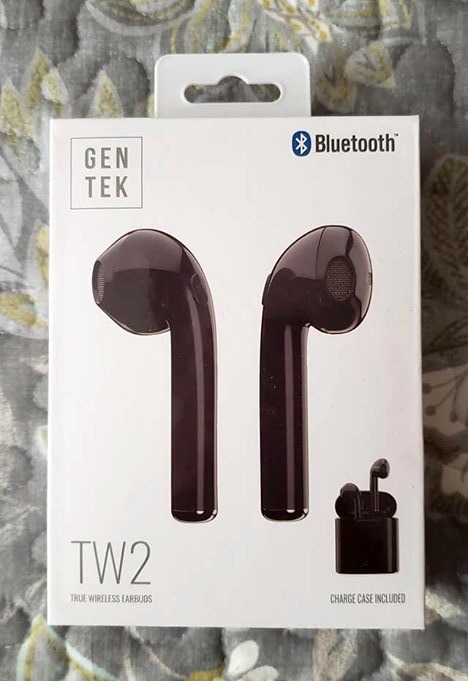 GenTek Bluetooth Pods, Black $24.99. Great for listening to your favorite music or podcast while working out or living your best life. Available at CVS!
s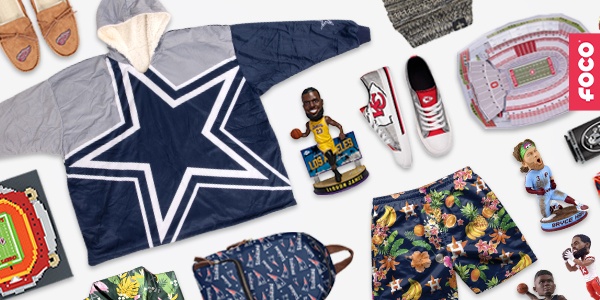 FOCO is a leading manufacturer of sports and entertainment merchandise, with a product line that includes apparel, accessories, toys, collectibles, novelty items, and more. With major sports and entertainment licenses at our disposal along with a powerful infrastructure, a dedicated team, and a broad variety of products, our company is reaching new heights every day. FOCO's success is directly related to our ability to bring new and exciting designs, ideas, and manufacturing techniques to categories in need of innovation.Buy Now
The TC1200 Tactical kit adds versatility and convenience allowing customers the option to included the 18550 Lithium-Ion battery and charging station accessories. The option not only adds convenience but also saves you a substantial amount of expense in AAA battery costs long term and gives you a safe place to store your light. The TC1200 Tactical Kit comes complete with one TC1200 CREE XML-2, 10 Watt, high power flashlight from the most innovative brand in tactical lighting technology. The TC1200 features a solid-state, US made Cree LED XM-L2 LED technology that generates 20 percent more maximum output than the standard XML T6. With up to 1200 lumens of blinding white light focused by a parabolic reflector into a versatile beam with significant reach and ample surround light for maintaining good situational awareness, it is crucial in any situation.Buy Now
Galen Leather Co. Composition Notebook Cover in Crazy Horse Brown: Save yourself the hassle of digging around your bag by keeping your valuables safe and secure in one place. Our Handmade Leather Composition Notebook and iPad Air/Pro (9.7) Cover is the perfect way to store your everyday essentials for work, study or personal use. It has 3 main pockets; one phone pocket and two cardholders. On the left side, you can put your Field Notes notebook, passport or mobile phone. Under the pockets on both sides, there are sleeves for storing your iPad device. An elastic band holds the notebook in place inside on the right side and wraps around the left side of the cover to keep the case securely closed.Buy Now
s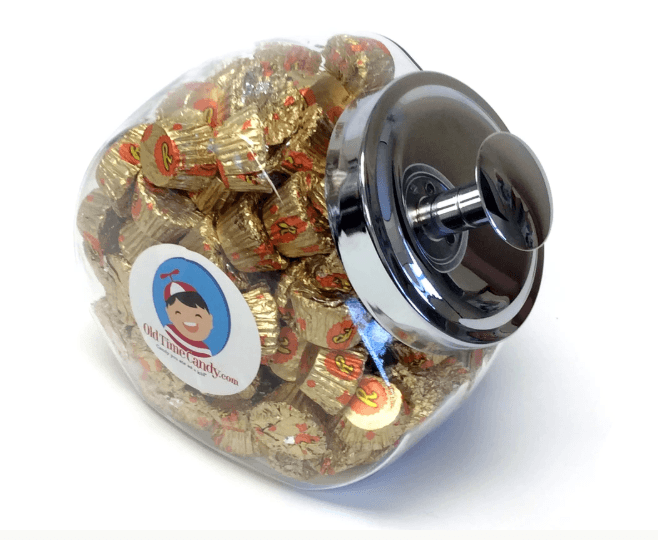 Glass Candy Jar with Reese's Mini Peanut Butter Cups from Old Time Candy! Dad will love nibbling away at these delicious candies! No, he does NOT have to share!Buy Now
s
YETI Rambler 30 oz Stainless Steel Vacuum Insulated TumblerBuy Now
s
RazorExtreme PD: The RazorMega portable external battery will charge some smartphones up to 13.5 times. The portable powerbank features three total USB ports, 2 USB-A ports, and 1 USB-C port and is perfect for anyone looking to charge multiple devices. Advanced Power Delivery technology guarantees the absolute fastest and safest charge.Buy Now
s
IG Charcoal BBQ: The new Stainless Steel charcoal barbecue grill is called the IG Charcoal BBQ. This new Santa Maria Style grill offers a unique grilling experience. The IG Charcoal BBQ has a rotating charcoal handle for temperature control, folding side trays, bottom storage rack, easy sliding ash tray collector, two wheels for mobility, and a grill top. This Stainless Steel finish makes the grill more durable and easier to clean than most grills.Buy Now
s
People's Choice Beef Jerky – Jerky Box – Simple & Savory – Meat Snack Sampler Gift BasketBuy Now
s
Star Wars Men's Millennium Falcon TieBuy Now
s
Steve Madden Men's Watch and Multi Bracelet SetBuy Now
s
VIKTOR JURGEN Neck Massage Pillow Shiatsu Deep Kneading Shoulder Back and Foot Massager with HeatBuy Now
Emergency Survival Kit 13 in 1 Outdoor Survival Gear ToolBuy Now
s
The Fitness Bicycle BATCH #116: Time to get outside and RIDE! Whether you're riding with friends or looking to add a little more exercise to your daily routine, the fitness bike can take you anywhere. With 700c tires and Shimano Tourney 21-speed shifting system, this bike is perfect for any ride.Buy Now
s
Speed, power, and head-turning great looks—there's no mistaking a supercar. Appreciate the best from Lamborghini, Ferrari, Bugatti, Porsche, and more with this 12″ × 12″ calendar featuring the stunning automotive photography of G. F. Williams. Appreciate the thrilling beauty of these elite vehicles all year long with Supercars 2020.Buy Now
s
Wyld CBD Raspberry Gummies: We've cultivated these flavors over the years, carefully honing our recipes to create edible delights that enhance every moment with real fruit flavors and THC free hemp. Real Fruit USA Sourced Broad Spectrum Hemp Extract Vegan and Gluten-FreeBuy Now
s
The TALKABOUT T265 provides features and accessories designed specifically for hunters. Just press the push-to-talk button to easily connect to your fellow hunters and campers in the forest, around the campground and even by the lake. With a Realtree Xtra camo carry case, this two-way radio will let you fully enjoy your wilderness adventure; it offers up to a 25-mile range, emergency features and silent hands-free communication.Buy Now
s
Meet the Pakt One, the duffel so well-designed it practically packs itself. Perfected through five+ years and hundreds of thousands of miles of global travel testing. Advanced organizational features Clamshell opening for easy access 35 L capacity Premium, durable materials and hardware Carry-on approvedBuy Now
Smart for Life's new probiotic formula is doctor-designed for maximum efficiency, helping you get the healthy bacteria essential to gut health.* With a specially formulated blend of probiotic species and a base of inulin, our product is designed for high survivability and maximum effectiveness.Buy Now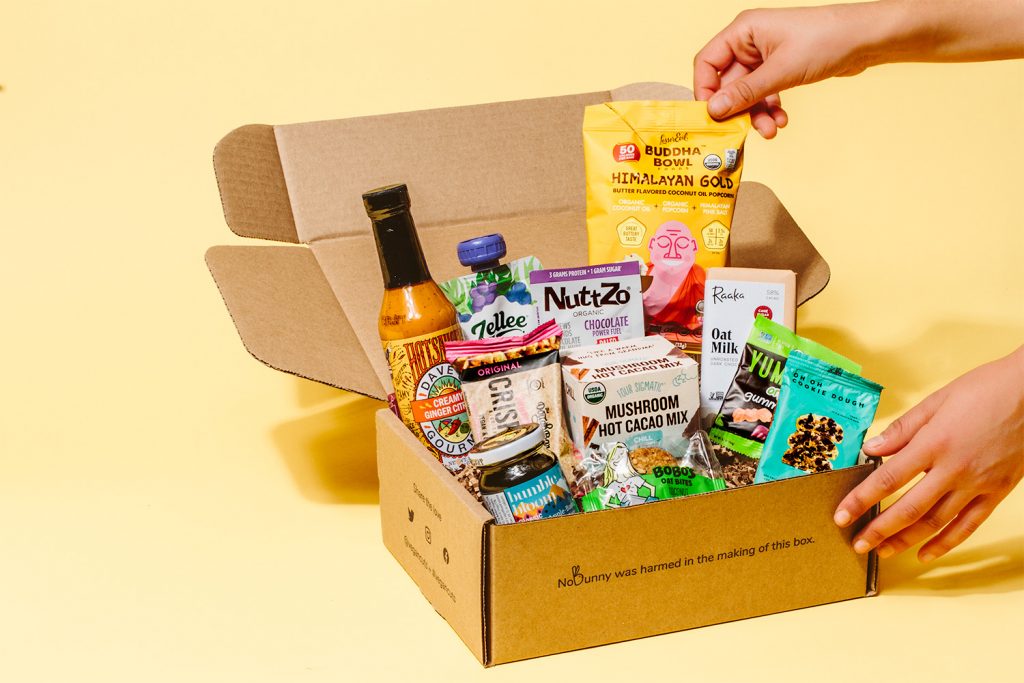 Vegancuta: Vegan subscription box is known for making a vegan lifestyle more convenient and affordable to everyone. With the hustle and bustle of the holidays, Vegancuts is a self-care essential when it comes to your health, beauty, and wellness. For as low as $22.95/month, each box is curated by experts who've searched every corner of the cruelty-free world to uncover conscious and good-hearted brands, making it the perfect gift for coworkers, significant others, BFFs, health enthusiasts, beauty lovers, and more.Buy Now
FOR EVERYONE!! Tickets To SeaWorld!!
SeaWorld Park: Plan your day at SeaWorld San Diego! Experience thrilling rides inspired by the force and power of the sea. Enjoy fabulous, family-friendly shows and presentations. Explore beautiful aquariums, visit sea animals and much more!Buy Now