My kids love trains, big and small. Even my little girl will get all excited when she sees one. So, when my kids had the chance to try out Chugginton's Wash & Fuel Set from Learning Curve, they got super happy!
*This post includes my Amazon.com affiliate link.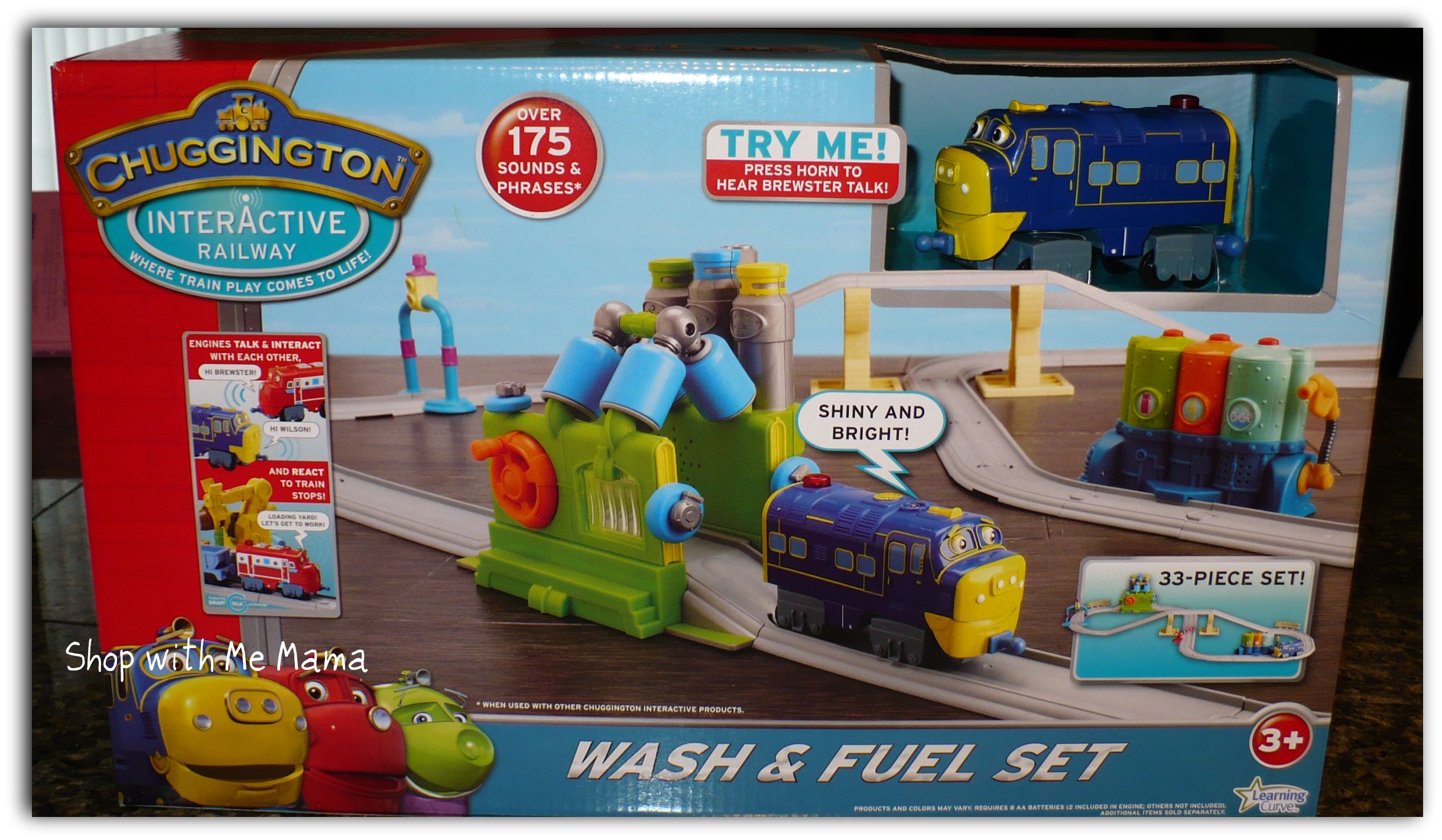 Chuggington Wash & Fuel Set Review
Chuggington is on Disney and is a cartoon series. My kids love this show and now they have a train set too! The Chuggington Interactive Railway Engine Wash & Fuel Set is so much fun to play with. The set up is not too bad, just follow the easy instructions and in about 15 minutes I had it all set up for my kids. It does require AA batteries, which are not included, so make sure you have those on hand if you purchase this.
My daughter LOVES the wash part of this set. You push Brewster into the Chug Wash and hear him react to the different wash cycles. She laughs when she hears it washing Brewster! My son, of course, loves the Fuel Depot, where he has Brewster fill up. It makes a bubbly sound showing it is filling up the train car. It also lights up too.
This train set only comes with Brewster, the strong and solid diesel-electric train built for heavy loads. He doesn't always understand his own strength, which can make him a bit awkward and clumsy. Since this set only comes with one train car, my kids were fighting a little bit over who got to push Brewster and when.
So, I recommend buying other train cars too. They are neat to have more than one anyway, as they interact with each other! The Chuggington Interactive Railway brings your favorite engines to life via SmartTalk technology! Each "smart" engine actually recognizes and reacts with other Chuggington Interactive engines and with key Chuggington Interactive train stops! So, definitely get more, we are going to!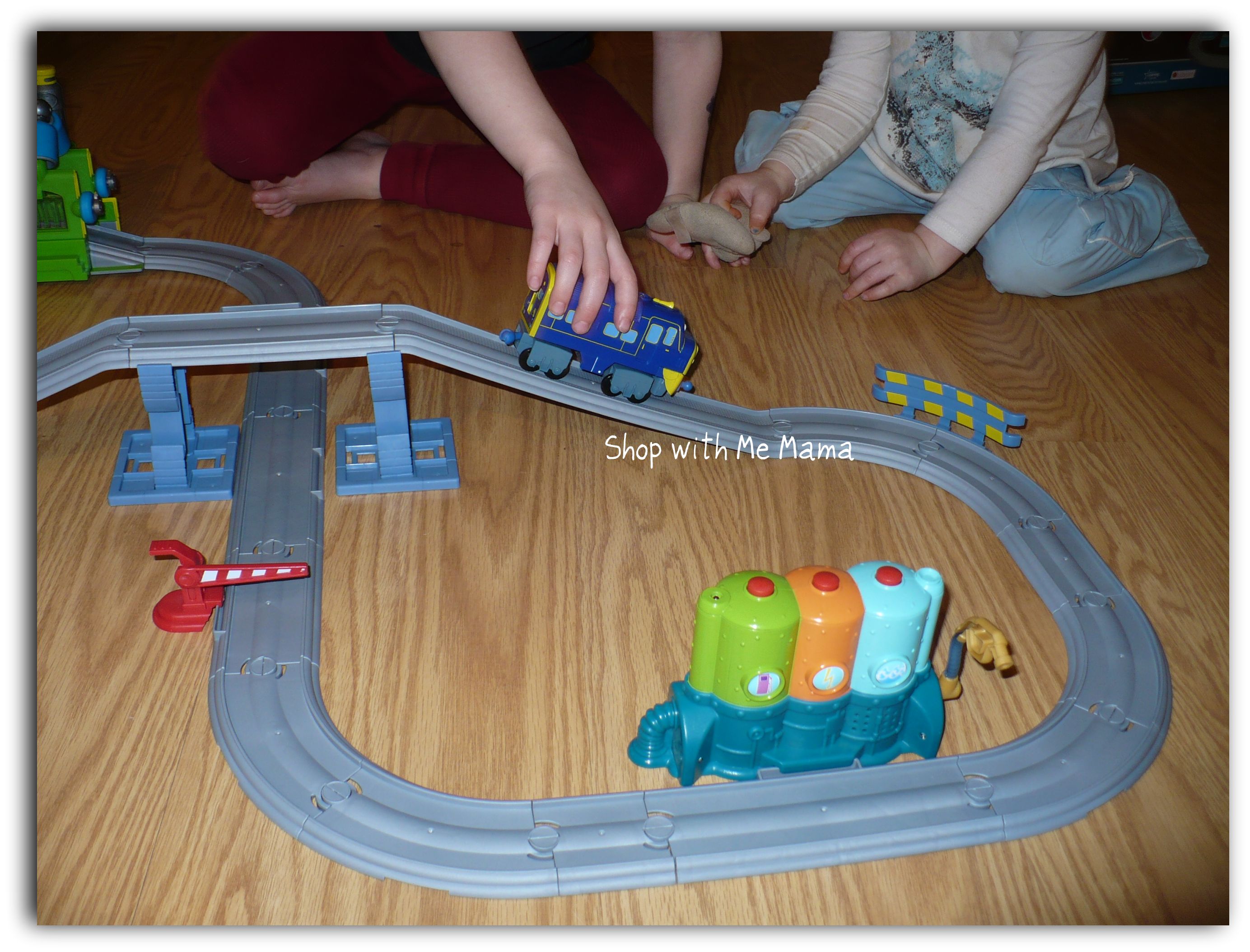 This kept my kids occupied for the better half of a day on the day that we received this. Since then it has been taken apart and put back together a number of times and played with on and off.
I will probably buy more tracks and trains because my kids do show a lot more interest in this set as opposed to other toys and things that they already have. It is nice that you can buy other sets and trains, a big plus. Kids are all about "new" things, so if I add a new train car to it, it is new again 🙂
This set is for kids ages 3 and up.
A Bit About Chuggington (taken from the site):
Chuggington is a fun animated TV series for your preschooler. Learn all about trains as Chuggington the train and his friends ride the rails of life and experience fun new adventures. Enjoy action-packed train play with Chuggington Die-Cast! With its wide assortment of collectible characters and exciting playsets, your child can recreate favorite Chuggington episodes or imagine new adventures.
Buy
You can purchase this on Amazon.com!