"Keep Head Pain Under Wraps with Cool Gel 'n Caps"
It is horrible enough that your little ones have to experience headaches, bumps or bruises! One way to help your kids with these "owies" is a cool wash cloth on their foreheads. But why not make it fun too? With Cool Gel 'n Cap you can! At least get a smile out of your child, when they are not feeling well.
Cool Gel 'n Cap is a cute and fashionable way to help your child feel better! It is a really cute animal hat that cool/cold packs can be added to, and then the cute hat is put on your child to help alleviate their pains. Super cute and totally a hit in our home. I received the really cute doggy Cool Gel 'n Cap for my children. My daughter loves this hat. You can even leave out the cold packs and have your child wear it as a regular hat out in the cold! So fun!
Cool Gel 'n Cap is a very unique and really cute first aid hat for toddlers and young children. The adorable plush hat holds an ice pack in place for all the bumps and bruises, earaches, headaches etc. This leaves parents hands free to comfort and calm your child with a soothing touch.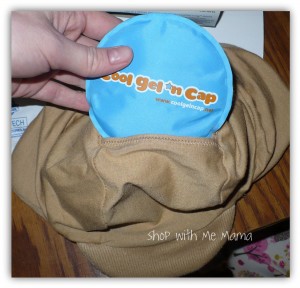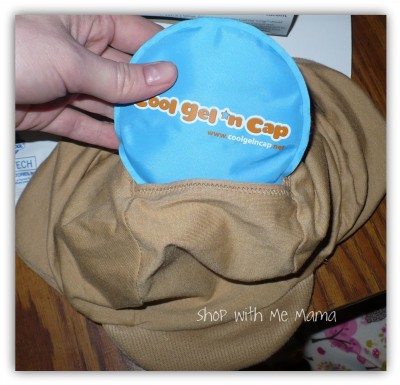 It is hard to try and hold an ice pack on a wiggling child's head, don't you agree? So, with this hat, you don't have to try to keep that ice pack on your child's head, the hat holds that ice pack in place, so that you can hold your child! Love this idea!
Each cap is in the shape of a fun, plush character. Toby the puppy and Tulip the Bunny are in production and will be here shortly! Each hat included two, non-toxic gel packs that can be heated or cooled as well as one non-toxic instant ice pack for emergencies or on the go. There is also no limits on placement of the cold packs in the hat. And, a cute little coloring book is included in this package!
Buy It!
You can purchase the adorable Cool Gel 'n Cap's online at http://www.coolgelncap.net/ they retail for $23.95 or find it at Walgreens!
Connect with Cool Gel 'n Cap on Twitter and Facebook!
Disclosure:
I was sent product to review. These are my own honest opinions, thanks!