*This post is about Easter Basket Ideas For Toddlers And Tweens. Products received. This post includes my affiliate links.
Easter is a fun holiday. Yes, there is a reason for this holiday and we understand that. But, it is also a fun holiday for my kids. We enjoy coloring our Easter eggs the night before Easter and awaiting the Easter Bunny! I make a yummy dinner and delicious Easter bread, and we all sit around our dinner table and eat together (which doesn't happen as often as it should!).
The kids usually go to bed at a decent hour, because the Easter Bunny likes to come early! He hides the eggs and leaves little gifts for the kids. You know how it goes… Toddlers and Tweens can be hard to shop for. What gifts do they like?
I try to leave little gifts for my kids in their Easter basket. From candy to toys, there really isn't a right or wrong way. This year I hope to leave more little toys and things and not-so-much candy. My kids don't need a bunch of candy that is for sure! I wanted to share some Easter Basket Ideas For Toddlers And Tweens with you. I found some really cool educational, fun and inspiring toys that I am sure any child would love to find in their Easter basket on Easter morning!
Easter Basket Ideas For Toddlers And Tweens
For Toddlers:
Dive into fun with the Learn & Spin Aquarium™. Kids can press the blue water spout and watch it spin, light up and play music.
Adorable ocean friends playfully swim and spin in the aquarium while the lights flash. Each time the plunger is pressed kids will hear a phrase, a fun sound or a short tune.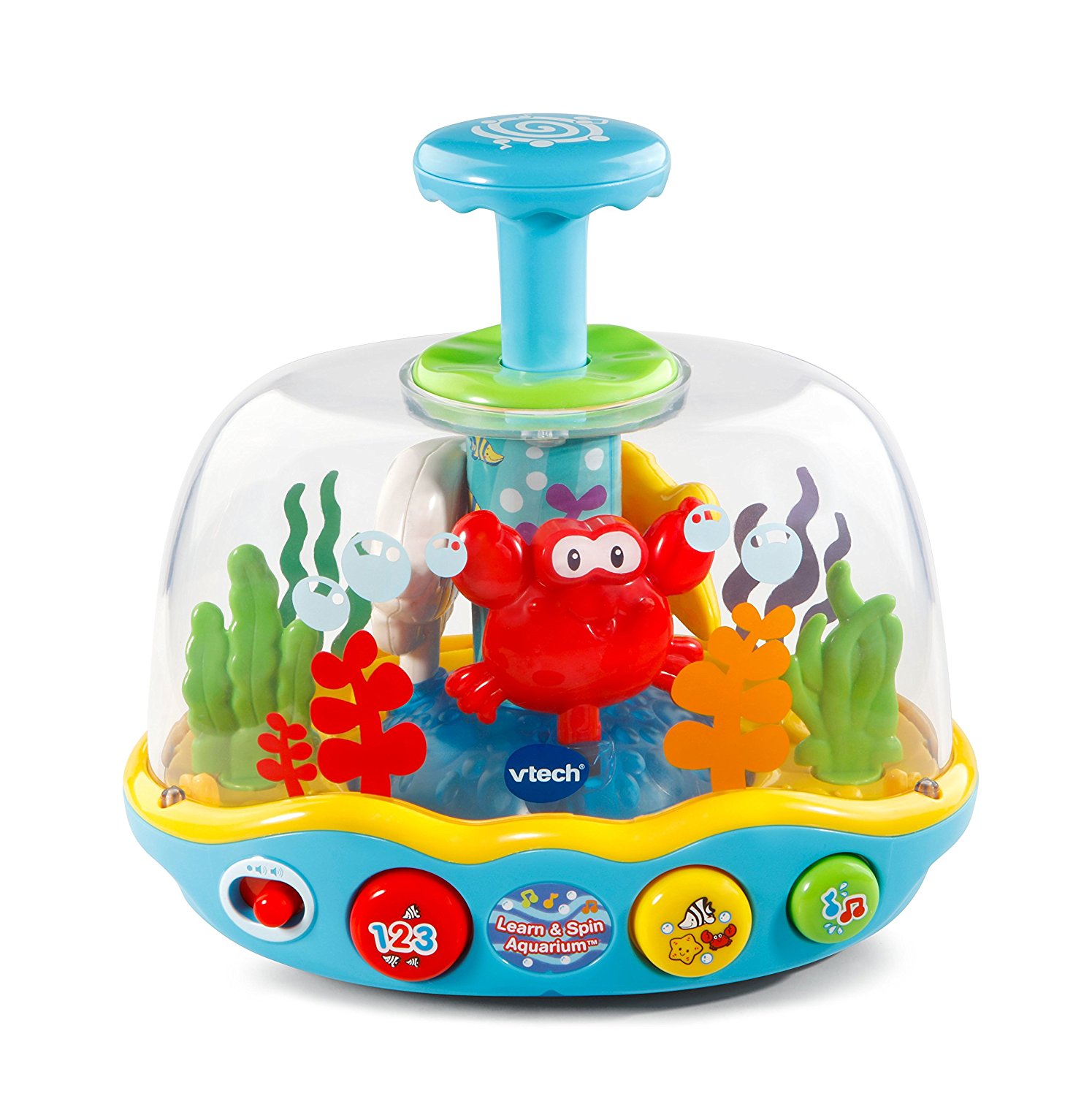 Three colorful buttons introduce animals, colors, numbers and play music. And, kids will love listening to cheerful songs sung by the crab, fish, and starfish in playful sea animal voices. Age 9-36 months, $14.99, Just became Available Spring 2018!
Tap, swipe and experience a learning light show with My First Learning Tablet™.
This kid-tough toddler tablet feels like mom and dad's with a home button and 20 app icons that introduce letters, numbers, shapes, animals, colors and more.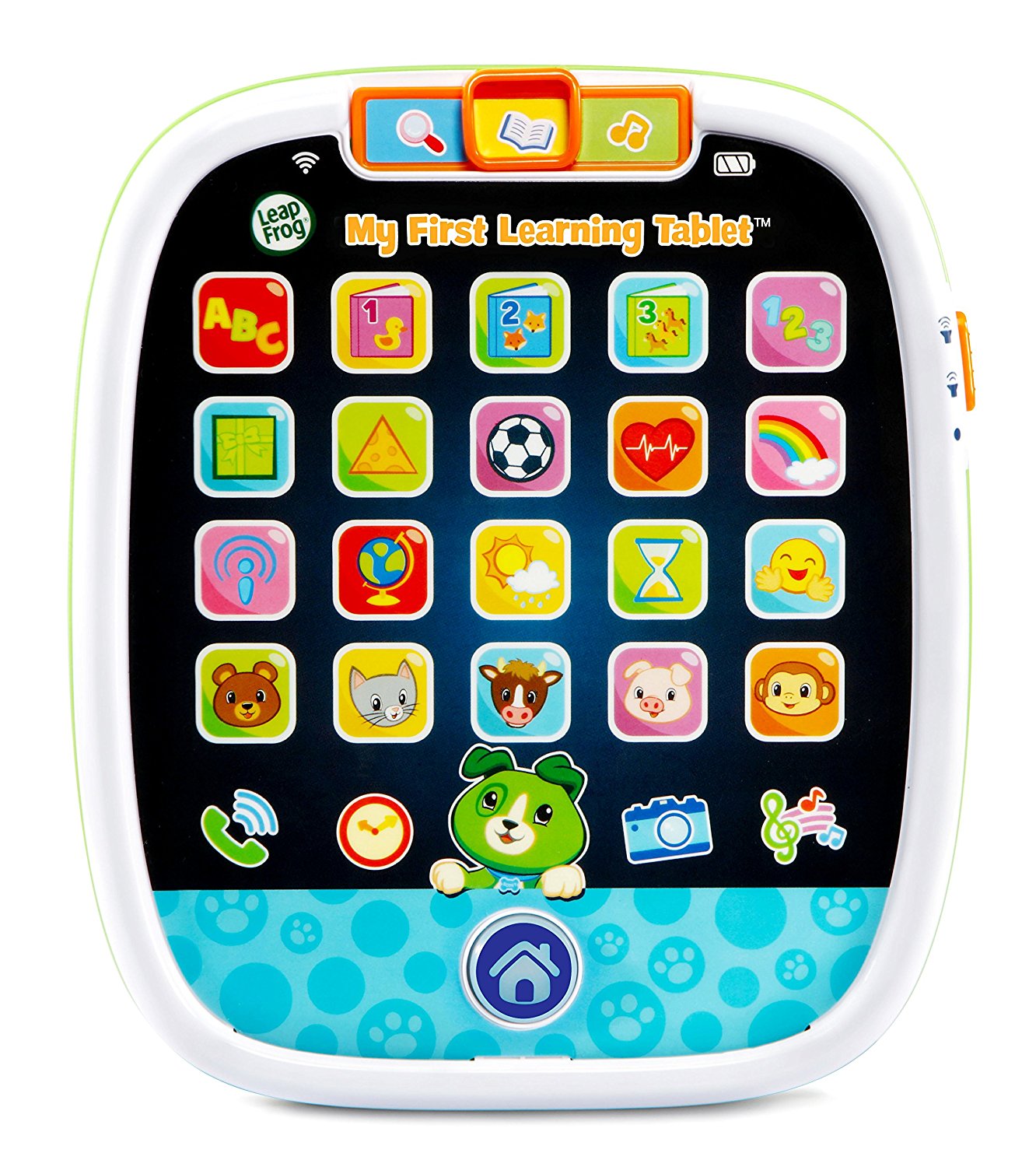 Five icons on the bottom of the tablet include phone, clock, Scout button, camera and music player for role-play excitement. Kids can also tap the apps in Explore, Learn or Music modes for a variety of playful activities.
They can also use the animal apps to learn fun animal facts or choose the 123 and ABC apps to explore numbers and letters, learn colors with the rainbow app and more!
Plus, every button lights up and activates a unique pattern of lights, colors, and sounds. Kids can touch and slide their fingers over the screen and the little tablet will create special sounds and a multicolor light show.
Age 12 months+, $17.99, Just became Available Spring 2018!
For Tweens
Smooshy Mushy Pets! Smooshy Mushy is the newest collectible craze, full of exciting, super S-Q-U-I-S-H-Y, slow-rise surprises! Bright and colorful, perfect for Easter basket! Each Smooshy Mushy series includes one of eight randomly assorted, adorable Pets just waiting to be revealed. Unwrap the container to find out which scented Smooshy Mushy squishy surprise pops out from inside!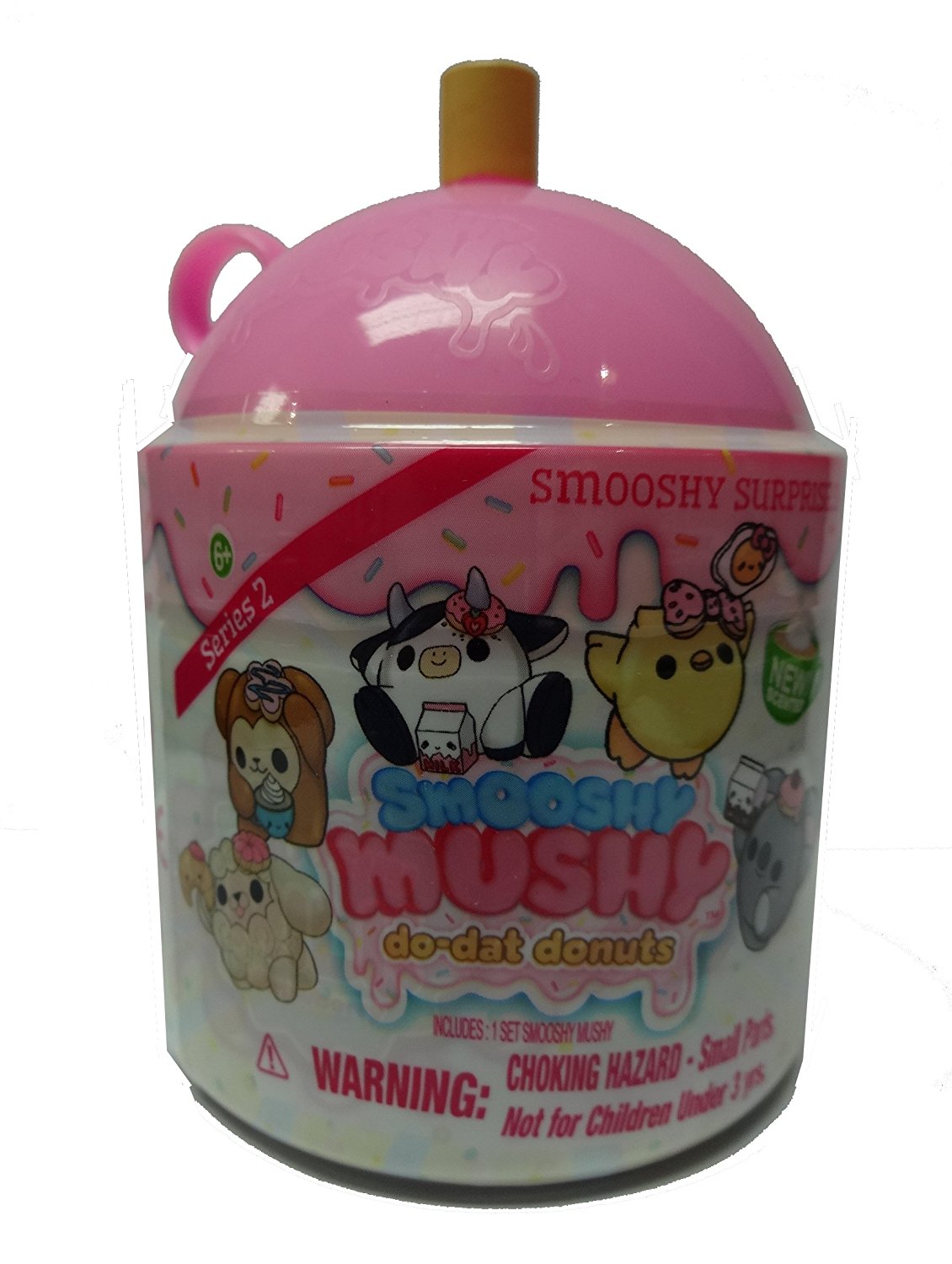 Every pet has a Bestie they can't live without! Keep searching to find out, which tiny squishy "Bestie" is your pets BFF. Sets also come with a hilarious "what's your smooshy name?" game, a nametag, mini container, awesome stickers and a collectible poster! They retail for $5.99.
Barbie Water Bottle by Horizon Group USA. Stay hydrated in style with the Barbie Color Your Own Water Bottle! Color in some of Barbie's favorite things, photos of her and her friends, and iconic Barbie emblems. For a finishing touch, add three-dimensional elements using the sparkling adhesive gemstones. BPA free. Retails for $12.99 and is great for kids ages 6+.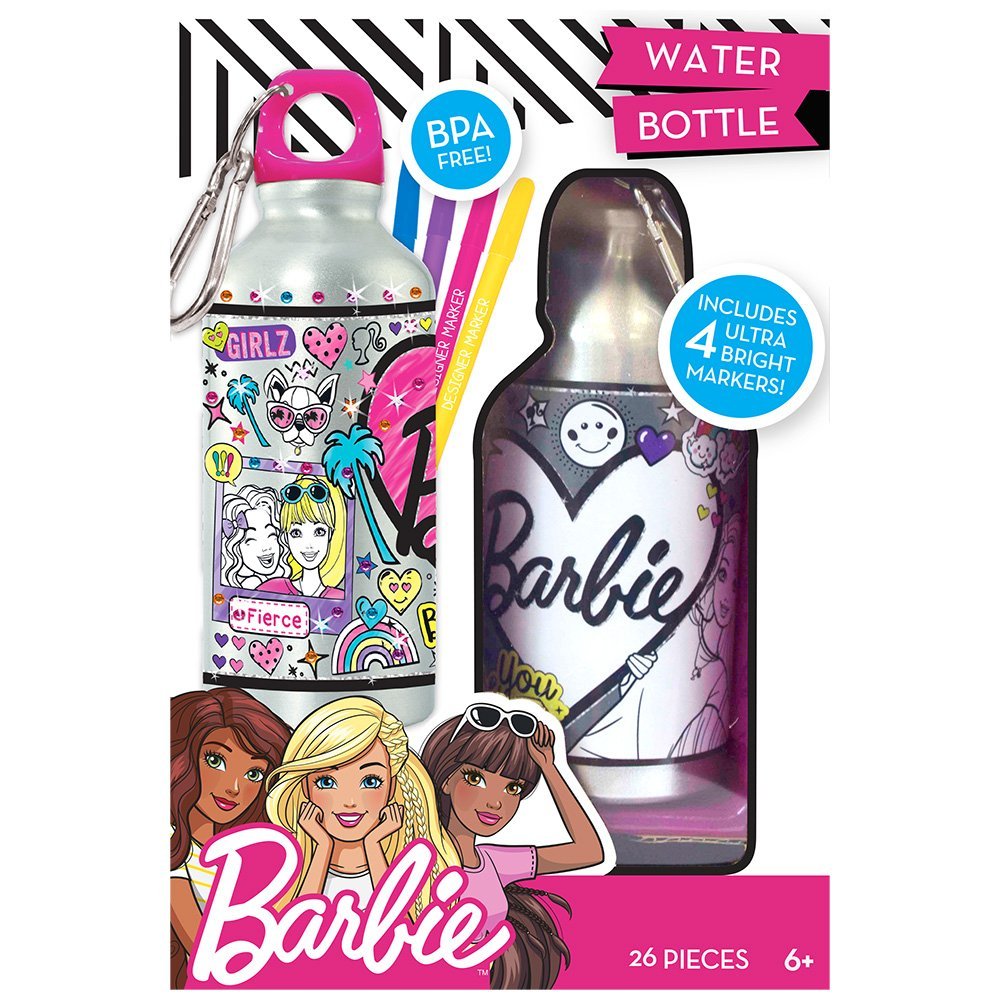 STMT Bath Bombs. Create your own in-home spa experience with the STMT Bath Bombs kit! Enjoy a soothing bath with personal scents that fit your mood. This kit includes everything you need to make your own colorful and fragrant bath bombs, along with an instruction booklet with tips and suggestions! Retails for $16.99 and is SO fun!!!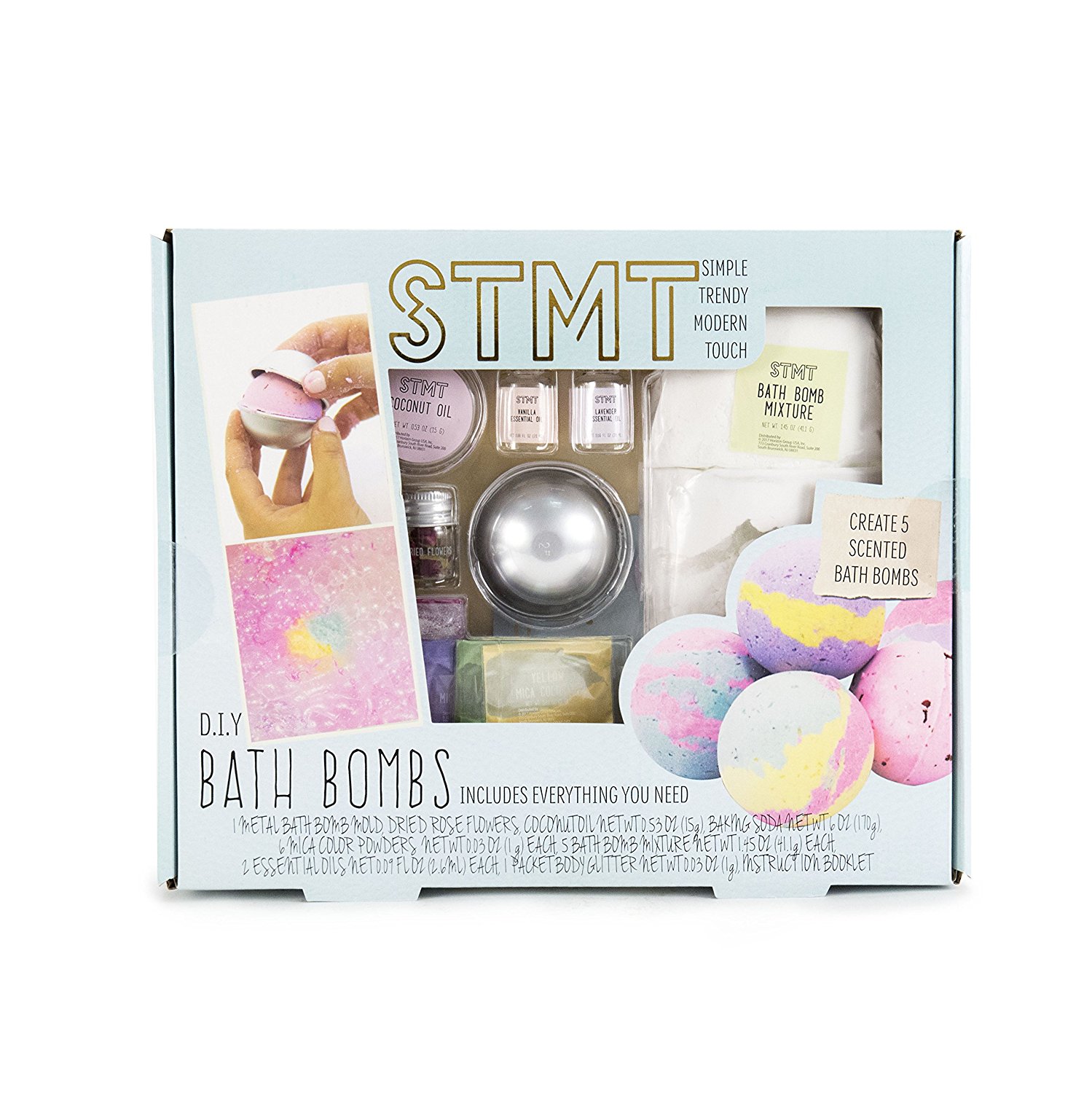 We loved making these bath bombs! This kit comes with everything you need to create yummy scented, sparkly bath bombs! See our creations below, in the picture!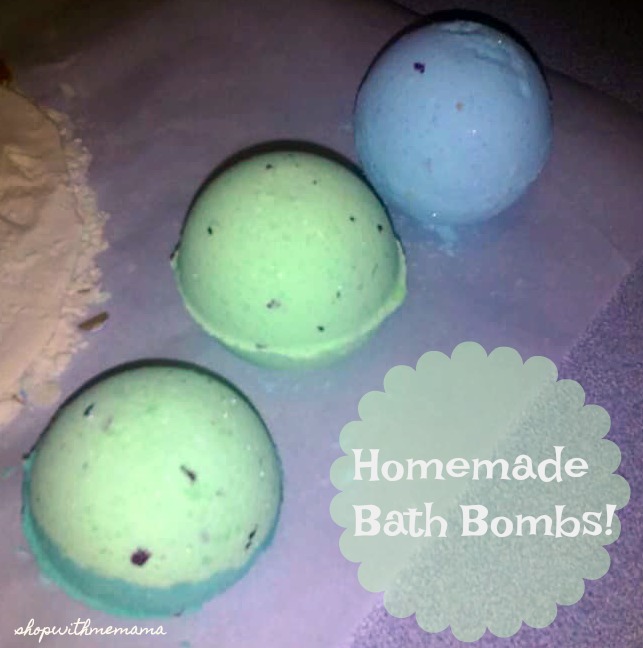 Rock Art by Horizon Group USA. Create your own fun and trendy designs with Rock Art™! These kits include everything you need to make your own unique works of art. Available themes: Marbled, Galaxy, and Mandala. Retails for $4.97!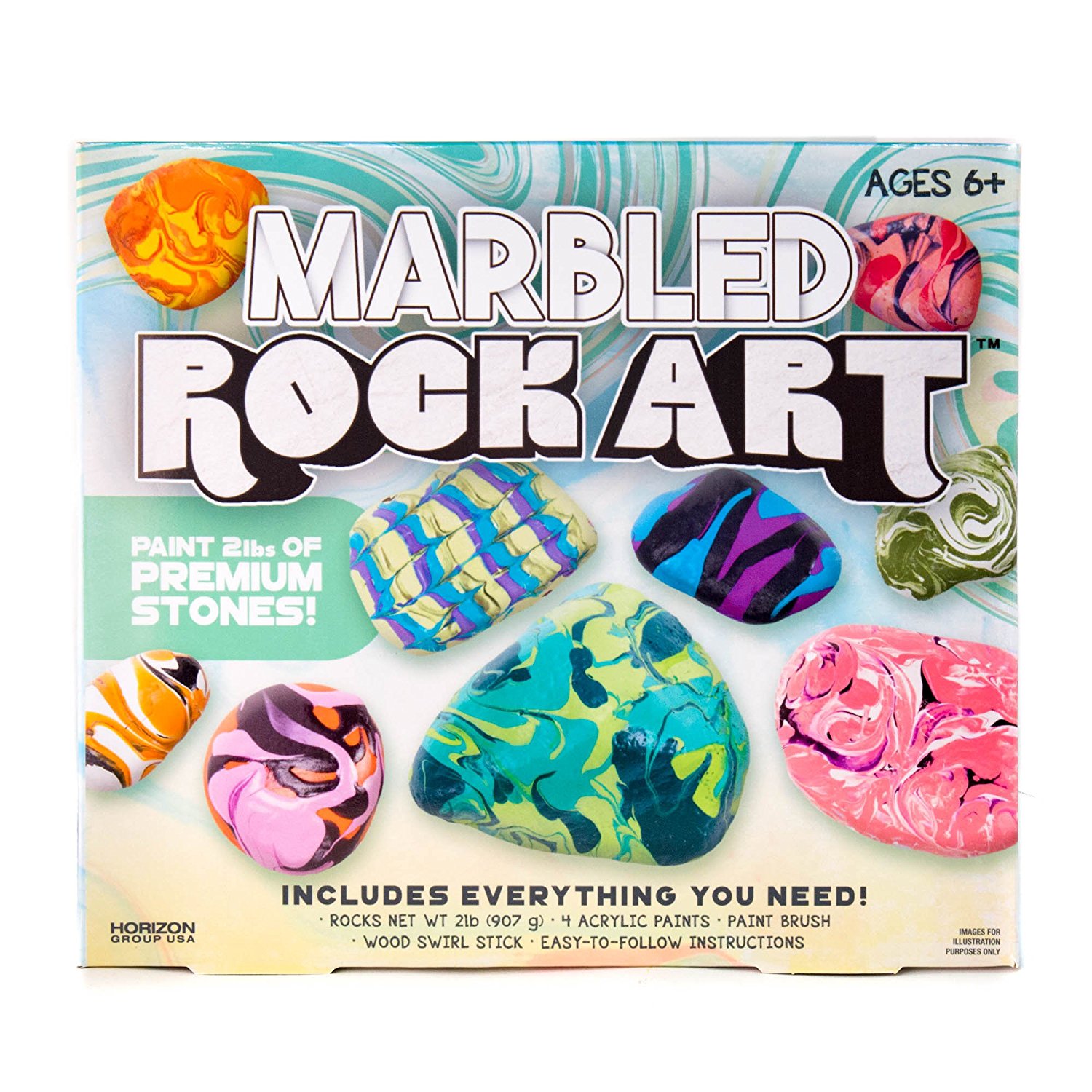 My son had a blast painting these rocks! I love that this is a complete kit and comes with EVERYTHING (rocks included!) you will need to paint beautiful rocks!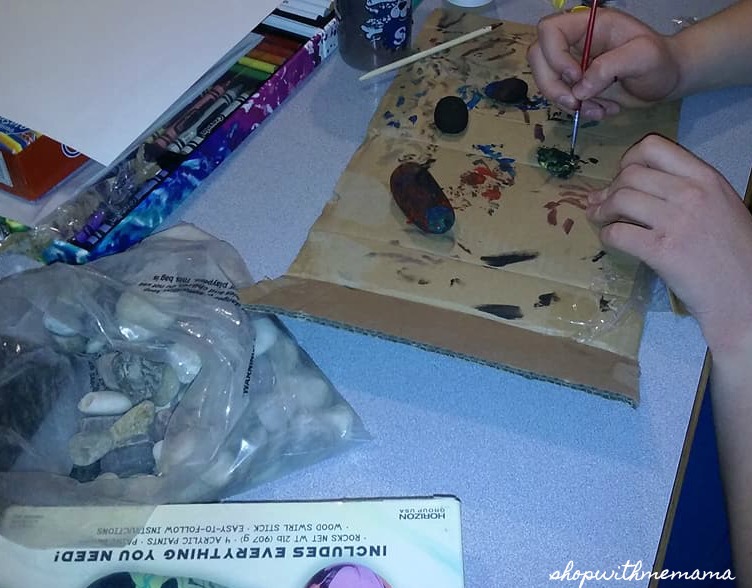 Glove-A-Bubbles Bunny! These are so cute and lots of fun! Get ready to wave and play! Kids simply remove the bubble pouch from the glove and pour one of the two bubble solutions into the pouch. Dip the glove into the bubble pouch. Wave your glove back and forth and watch tons of delightful bubbles form instantly, right before your eyes.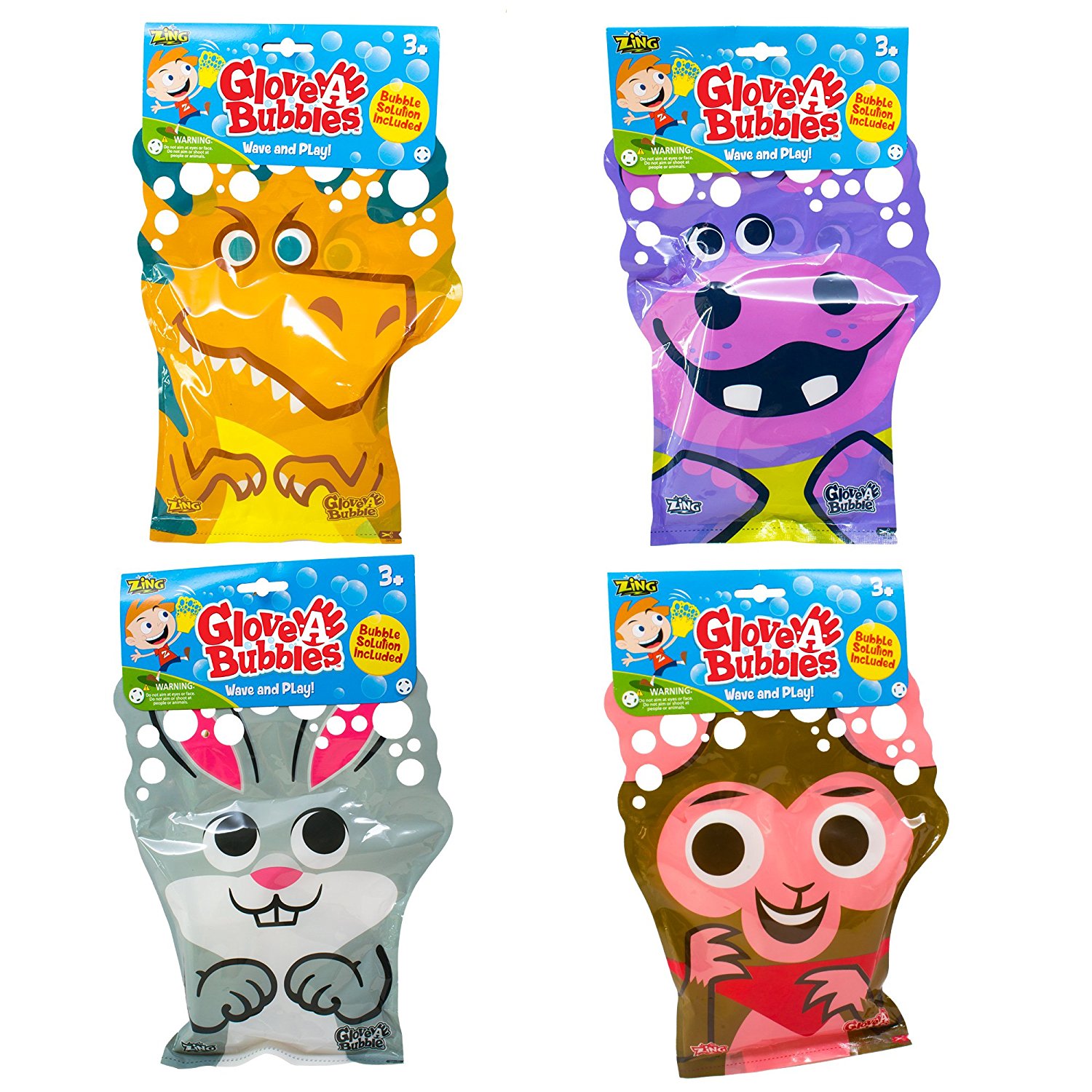 Never ending bubbles for never-ending fun! Glove-A-Bubbles come with one glove and two packs of bubble solution. The pouch is also re-sealable and refillable. Glove-A-Bubbles come in eight different animal-themed gloves, including lion, alligator, hippopotamus, elephant, dinosaur, panda, bunny and monkey. There's a Glove-A-Bubble for everyone! Retail for $2.99 each!
Stuffing Easter Baskets with candy is a thing of the past. Put fun, educational and inspiring gifts in those Easter baskets this year! What would you add to my list of Easter Basket Ideas For Toddlers And Tweens?