*Sponsored Post. Opinions are my own.
Are you trying to lose weight? Do you have low energy and feel like you have not enough time in the day to get it all done? I feel like this all the time and I want to lose a few inches too.
Seems like every day I am struggling to get the energy I need to get everything done. Once my daily chores are finished, I have absolutely NO desire to exercise and take care of myself! It is an ugly process but it is my truth. It sucks.
The Freedom Of Weight Loss Success Without Stimulants
LiquiSlim 24 is a brand new crave-busting and mood-boosting weight loss drop. The on-the-go water enhancer contains no thermogenic, caffeine or other stimulants, which gives you the freedom to use it anytime, anywhere!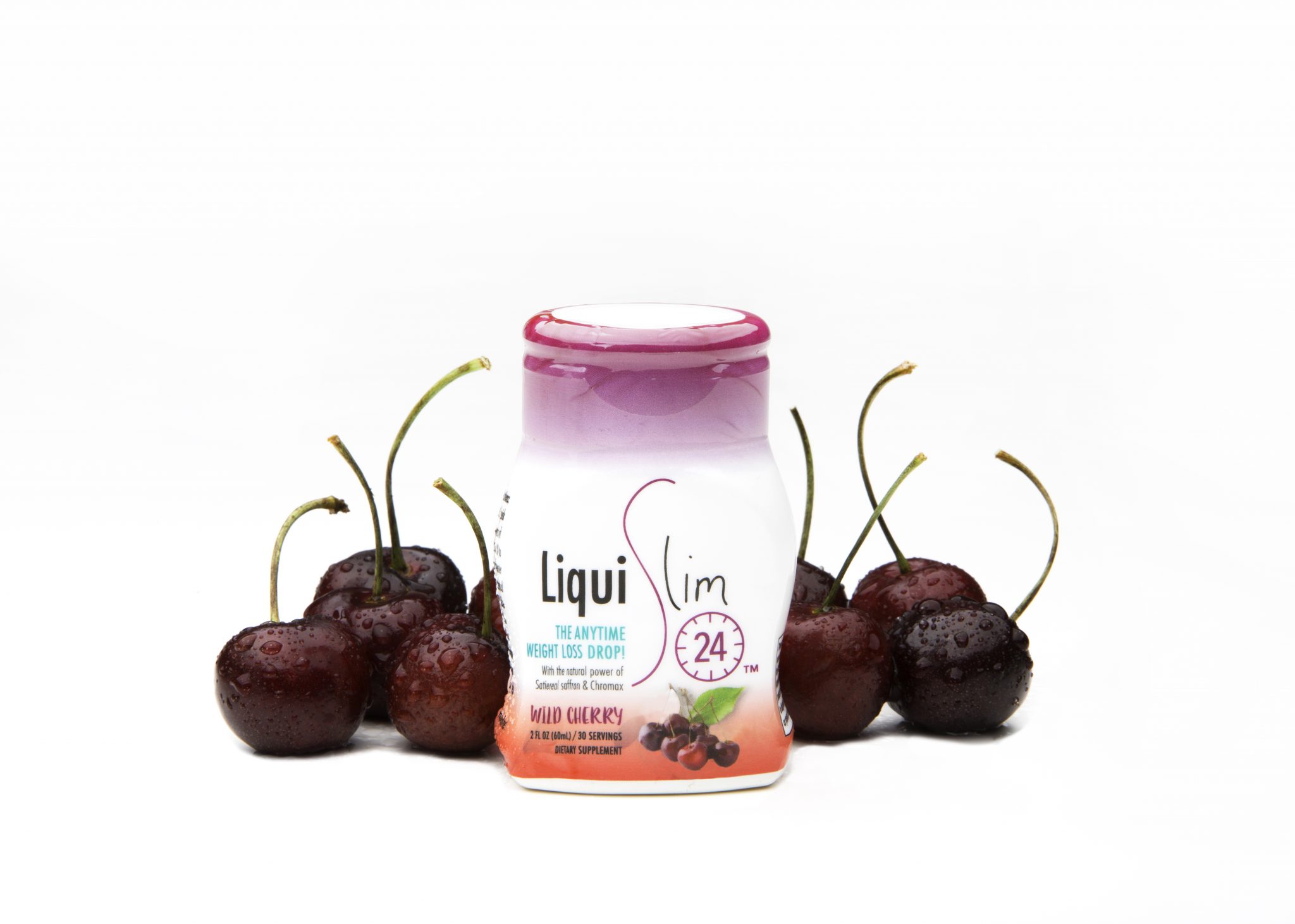 I received some samples of LiquiSlim 24 to try out for a few weeks. I like how you can add as little or as many drops of LiquiSlim 24 to your water as you want. Less for less flavor, more for more flavor. I was sent the yummy cherry flavor and it really does taste pretty good. It is a great taste for a great price!
LiquiSlim 24 features two clinically tested ingredients; Satiereal saffron and chromium picolinate (Chromax CrPic), which helps aid in weight loss, helps diminish carb cravings, helps control blood sugar levels and promotes a healthier and happier lifestyle. Sounds too good to be true, right? I thought so too. But since trying LiquiSlim 24 for 3 weeks (using it every day), I have noticed a few things.
I have noticed my cravings have been turned down a notch or two. I don't feel very hungry before meals or before bed (which was my biggest thing).
I feel like I am in a better mood most of the time. I don't feel grumpy or feel irritated towards the end of the day.
I don't think I have lost any weight, but I actually worked out for the first time in a LONG time the other day!! So… there is that.
I am not saying that LiquiSlim 24 is a magic do-all product, but I do think it IS doing something for me. Anything that makes me feel better in life is good in my book.
Since starting this new product, I try to be mindful of my eating. I like that I can take LiquiSlim 24 day or night. It has never disrupted my sleep even if I take it around 6 at night.
Product Highlights
Ability to take it anytime; day or night
No caffeine or other stimulants
No jittery side effects
Positively affects the serotonin levels in the brain and helps prevent overeating
Non-dairy, gluten-free and soy-free
Manufactured in the USA
So far, so good. Nothing but positive things to say about this product. If you feel like LiquiSlim 24 sounds like a good fit for you and your lifestyle, I highly recommend reading some of the reviews on their website and doing your own research on the product.
Buy
You can purchase LiquiSlim 24 online at A single bottle retails for $9.99 and will last you a while (depending on how many drops you use in your water bottle of course!).
Get Social
Connect with LiquiSlim 24 on Instagram, Twitter, and Facebook!
*Medical Warning: Do not use if pregnant, nursing or under the age of 18. Keep out of reach of children. If you are on medication or other dietary supplement consult with a healthcare practitioner. Immediately discontinue use and call your health care provider if you experience any adverse reaction.
Win
One person will win a 1-month supply of LiquiSlim 24 (2-pack) plus a 21 oz water bottle! Yay!
Rules
The contest is open to US 18+. Giveaway will end on October 8, 2017, at 11:59 PM MT. Winner will have 48 hours to confirm their win after I email them, or a new winner will be chosen. I am not responsible for lost or stolen mail.