*Product received. Opinions are my own. This post includes my affiliate links.
I really enjoy playing board games with my family. Growing up, we always played board games and had so much fun doing it. It really keeps the family connected!
I received a super fun new game called 'Double Ditto'. This game is a great icebreaker, the set up is easy and it makes for a fun game night with family and friends! This is certainly a fun game to play with family and friends!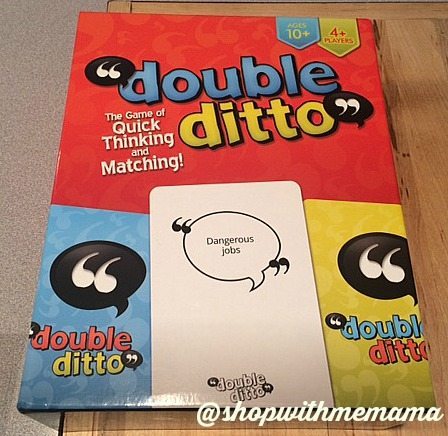 I played this game with my kids a few nights ago and we really had fun. It is kind of a competitive game and has subjects like 'Things rich people like to do', 'things kids are scared of', and 'commands to teach your dog'. My oldest son is 10 and my daughter is 8 and we all played it together. They had fun and so did I!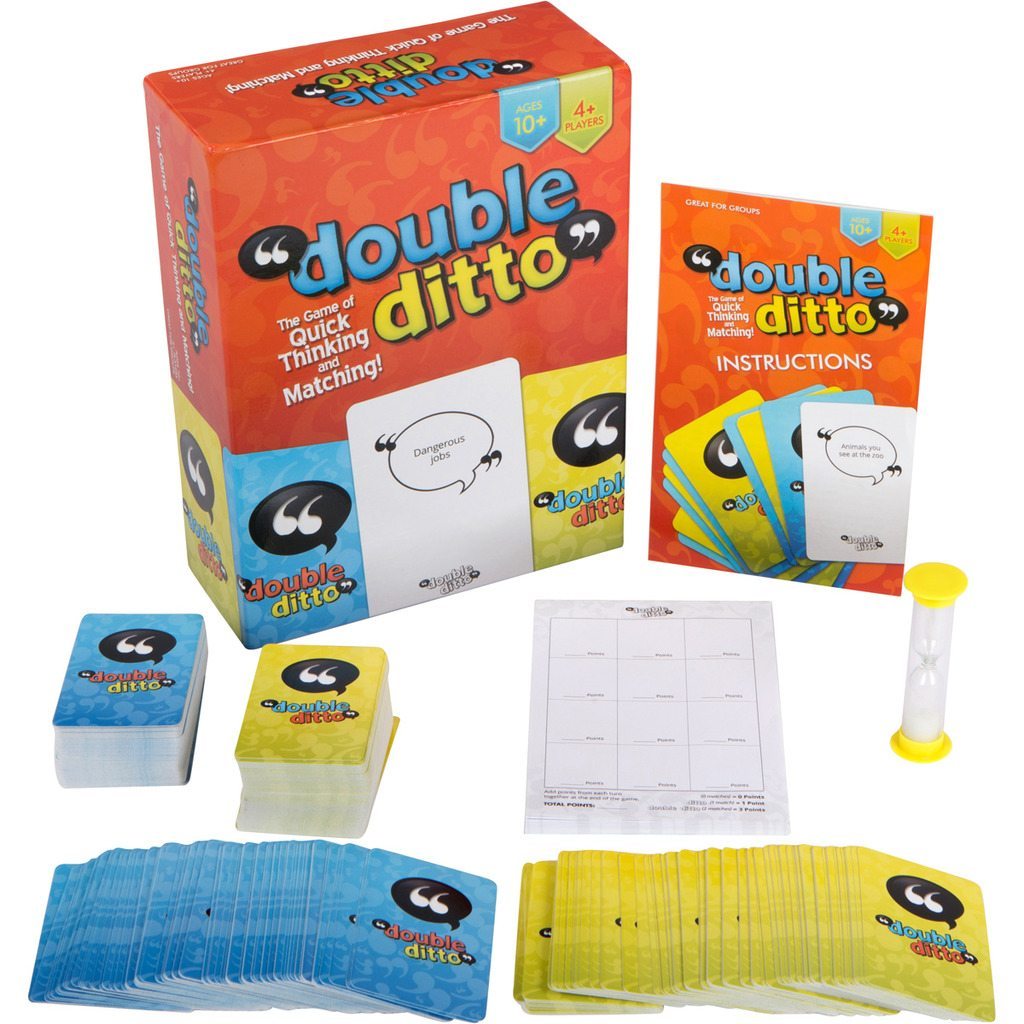 How Do You Play Double Ditto?
Just pick a care, read it out loud and then quickly write down 2 answers you think other players will also write down. Find out whose mind is in sync with yours!
This game comes with 40 category cards, a 15-second timer, score sheets and an instruction card. This game is for kids and adults ages 10+ (my daughter played this with us and she is 8. She had no problem playing!). There can be 4-10 (or more!) players. The play time is usually around 25 minutes.
Buy
You can purchase this fun family game online at Amazon.com! It retails for $19.99!