Ever have a time where you need to vacuum a certain area of your home or vehicle and can't get to it? Ya, me too. That is why I like the BESTEK Cordless Handheld Vacuum. Product received. Opinions are my own. This post includes my affiliate links.
Get Your Home Clean With BESTEK Cordless Handheld Vacuum!
Vacuuming certain areas of my home or vehicle are easier now, more than ever. I am enjoying the BESTEK Cordless Handheld Vacuum so much!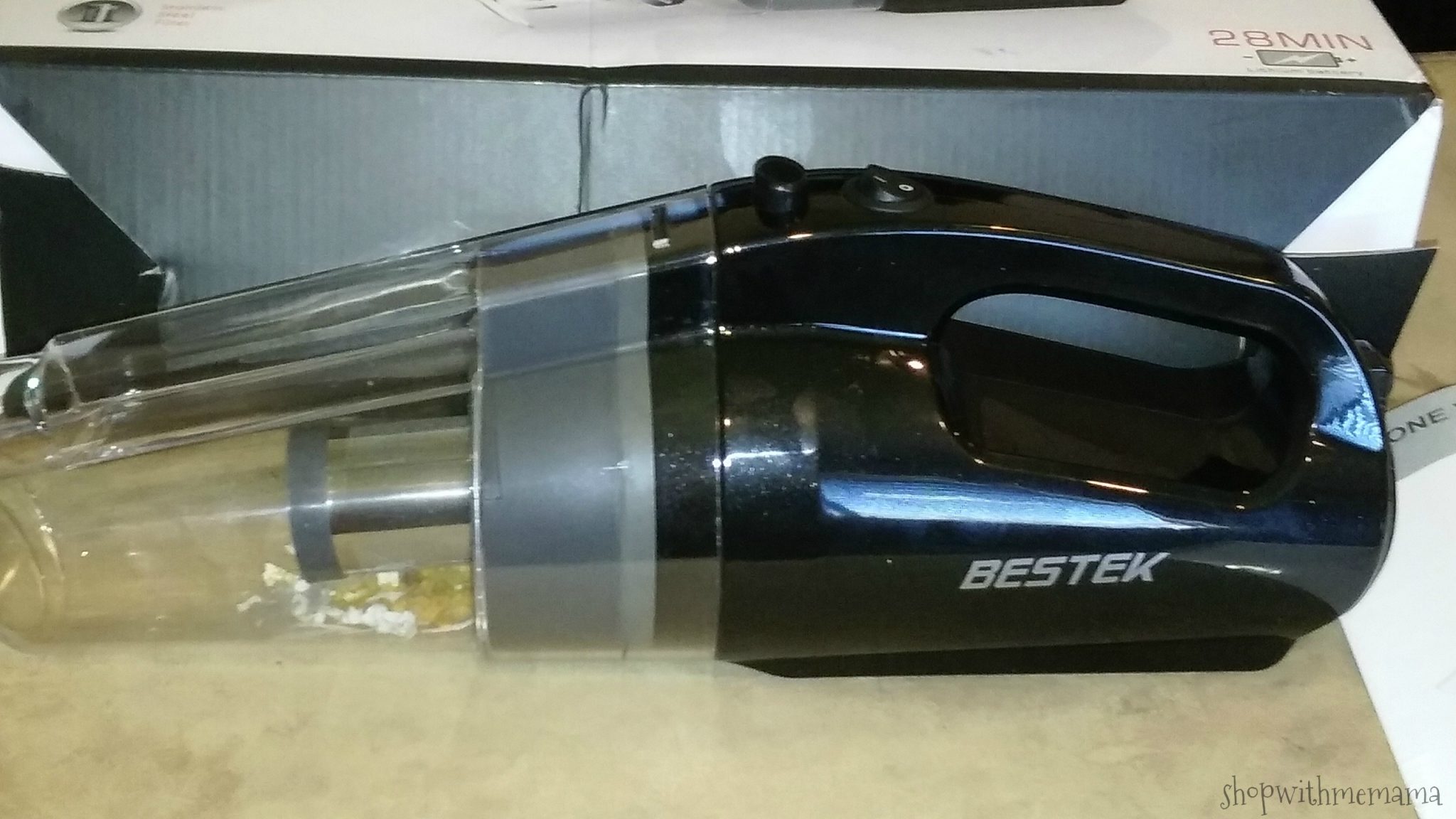 You can use this vacuum as a stand up vacuum, with the tubes it comes with or you can use it as a handheld vacuum, getting into those hard-to-reach areas of your vehicle or home. I love the versatility of this vacuum. I can easily deal with messes such as ashes, dust, dirt, peel, paper, leaves, pet hair, mites, particles and so much more. 
Doesn't Lose Power
This vacuum is great because it doesn't lose power quickly like another handheld, cordless vacuums on the market today. Other types of batteries fade and lose suction, making it difficult for you to complete your cleaning before running out of power. Instead, Lithium-ion batteries offer strong suction and fade-free power throughout their use. You will now have the confidence that you can complete tasks quickly, efficiently, and conveniently. This has a 28-30 minute, strong, runtime.
My 4-year-old LOVES using this handheld vacuum and cleaning up after himself. I have to say, I do like that! That is how easy it is to use this handheld vacuum. It is also simple to clean out. You can also rinse off the filter and reuse. Great vacuum at an affordable price of $49.99.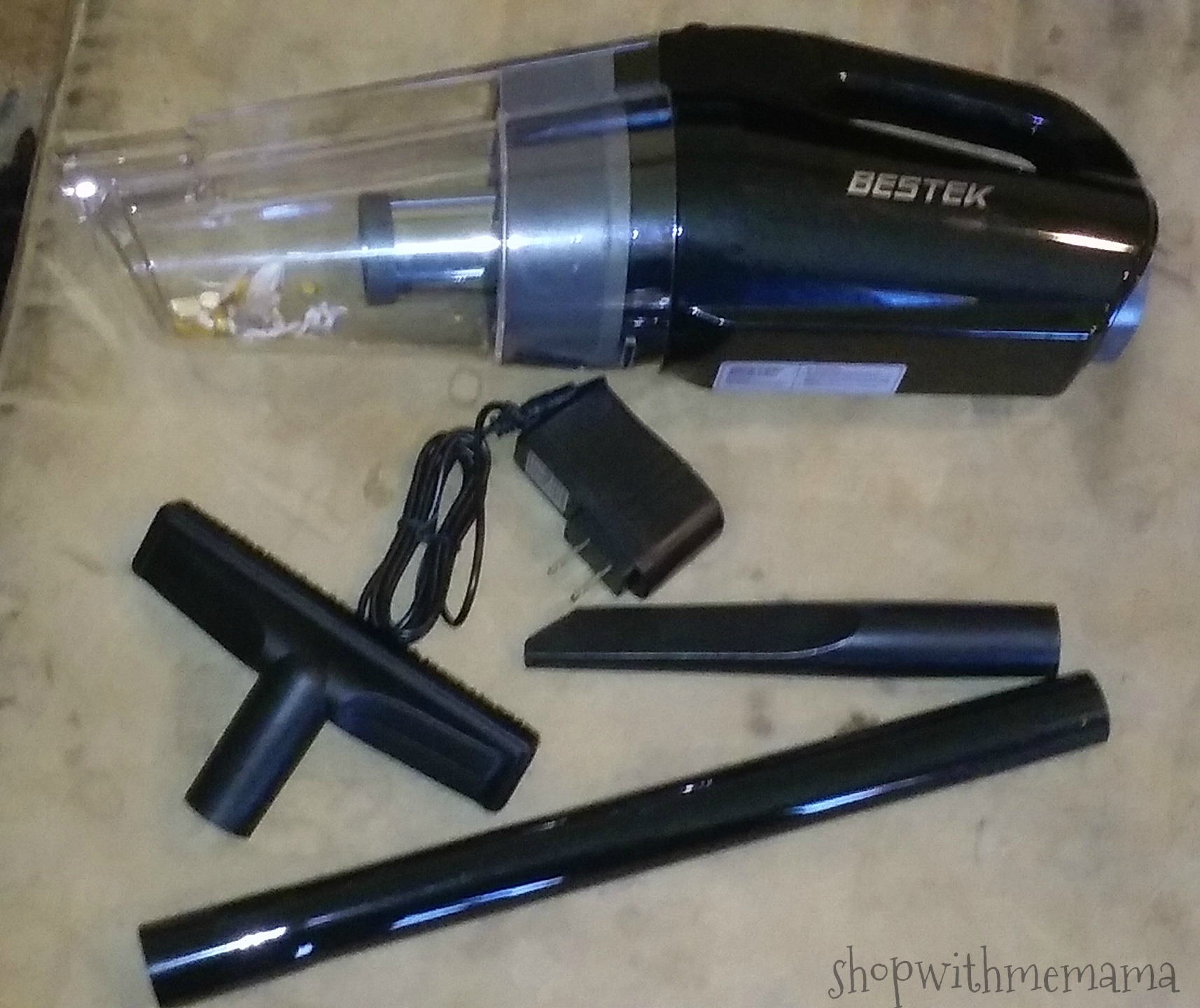 Crevice Tool and Brush Tool
• Comes with crevice tool makes it ideal for those hard-to-access areas and tight spots.• Brush tool cleans soft surfaces and furniture with felt by attracting more pet hair.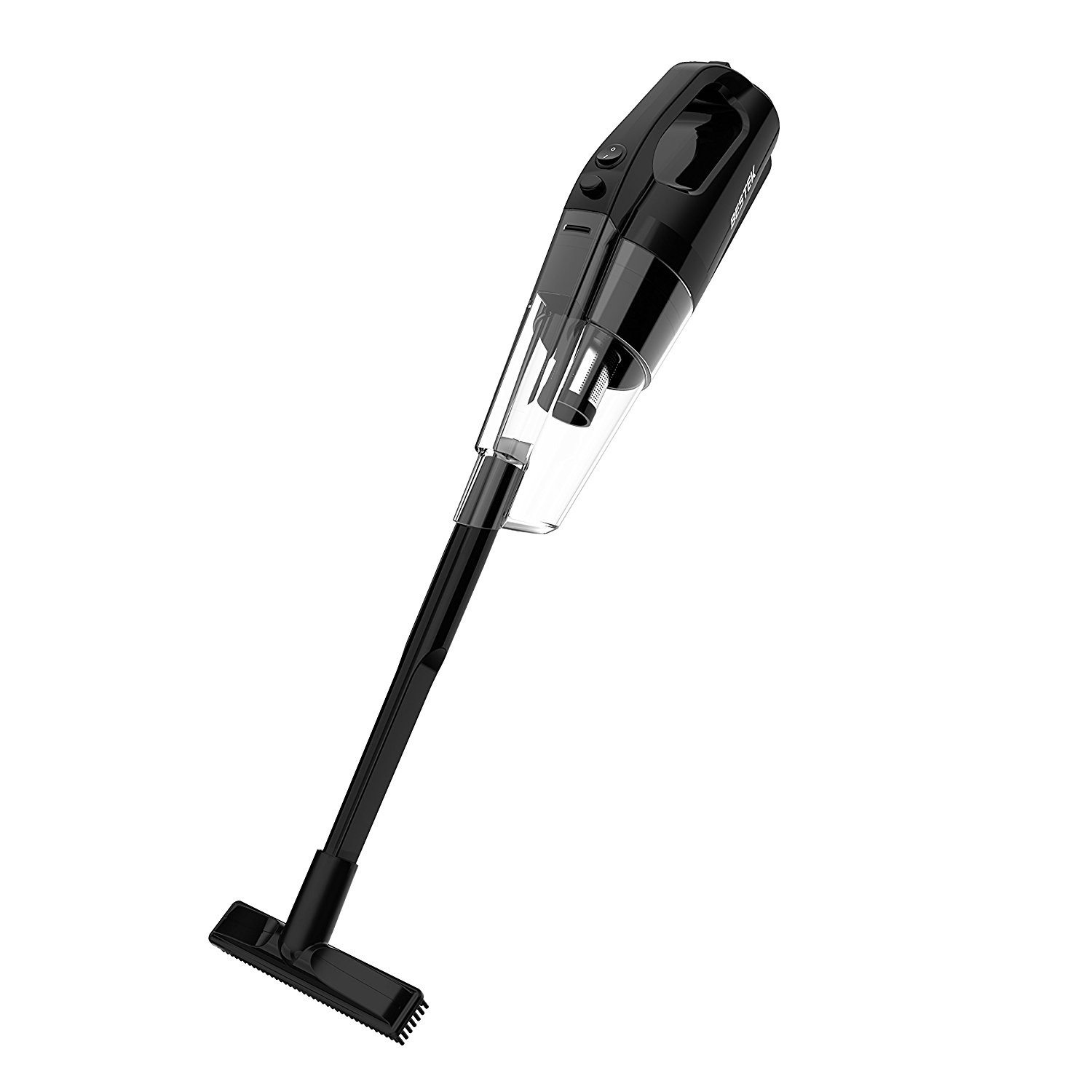 Conveniently Cordless
• Easy to pick up and use all around the house or in the car.
What You Get
• 1 x BESTEK Cordless Hand Vacuum
• 1 x Crevice Tool
• 1 x Brush Tool
• 1 x UL Listed Charger
• 1 x Instruction Manual

Giveaway Time!
Who doesn't adore giveaways? Play a game and slice that watermelon to win a 2-in-1 corded stick and handheld vacuum cleaner. Plus, get amazing coupons! Yay! Enter Here! Giveaway runs from Sep 12th  2:00 PDT to Sep 29th 2:00 PDT. Good luck to you!
Buy
You can purchase the BESTEK Cordless Handheld Vacuum online at Amazon.com.
Get Social!
Connect with on Facebook, Twitter, Pinterest, and YouTube!