This post is all about Gift Ideas For Mom On Mother's Day!! Mom is hard to buy for, am I right? I always got my mom gift cards or just made her things. She loved both and I know with me now being a mom, I adore it when my kids make me things! I have their artwork all over my fridge and some walls in my bedroom! I love handmade things from them!
Mother's Day is a time to celebrate all of the amazing women in our lives. It can also be a time to rack your brain for gift ideas. If you're struggling to find something special for your mom, don't worry! We've got you covered. This blog post will list some great gift ideas for Mother's Day that any mom would love. So read on and get inspired!
*This post includes my affiliate link.
Gift Ideas For Mom On Mother's Day
Every mama is different though and so I wanted to put together a fun round-up post on Gift Ideas For Mom On Mother's Day!
For the Mom Who Loves Sweets!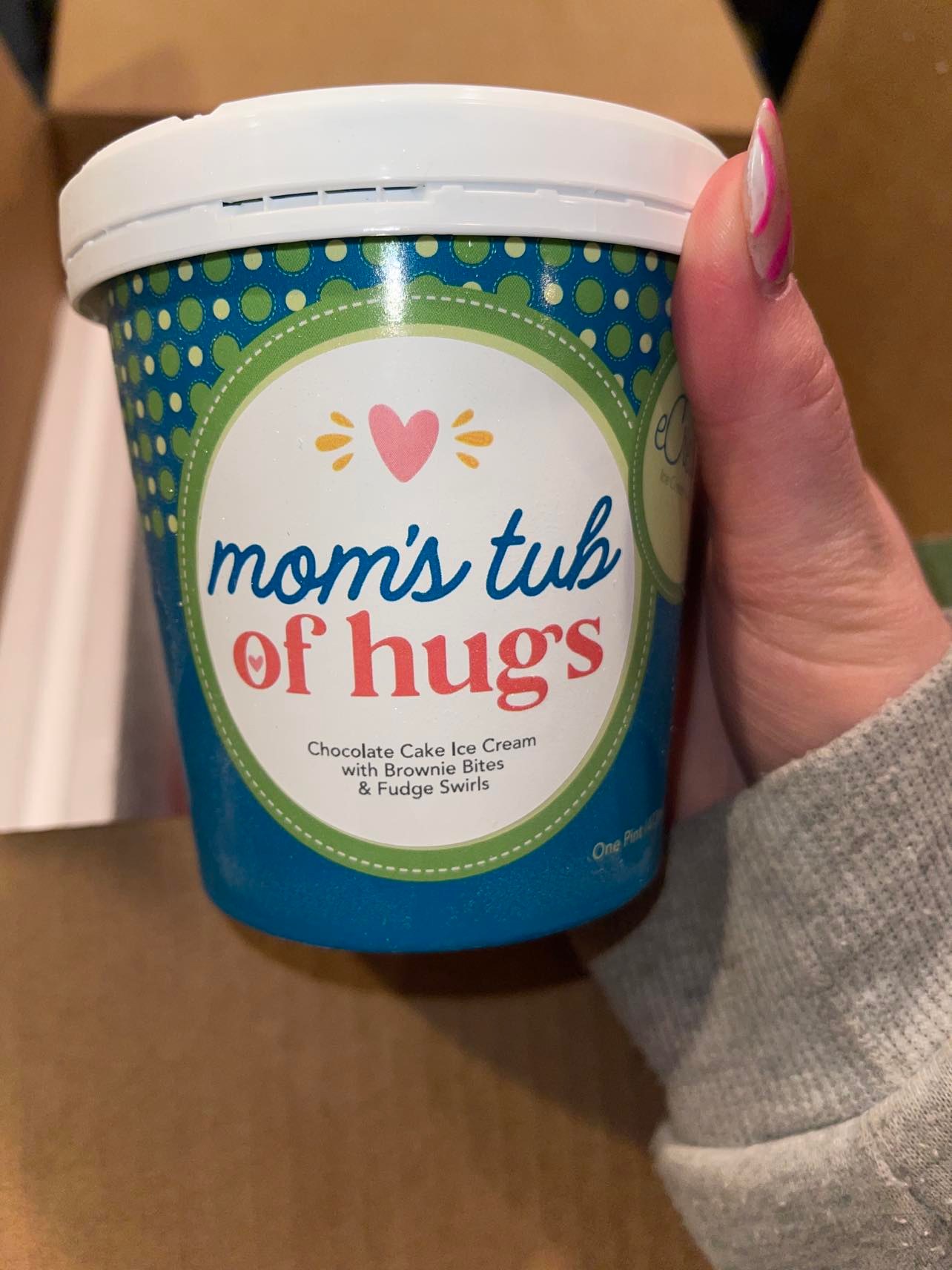 eCreamery Ice Cream is dishing up marvelous Mother's Day gifts that show Mom just how much she is loved!! Their delicious gifts of true ice cream artistry – custom churned and hand-packed in small, mouthwatering batches, are sure to delight your Mom and secure your status as her "favorite child." They also offer collections that pair ice cream with cookies for the ultimate dessert experience! All their gifts include greetings of love and thanks to your sweet Mom!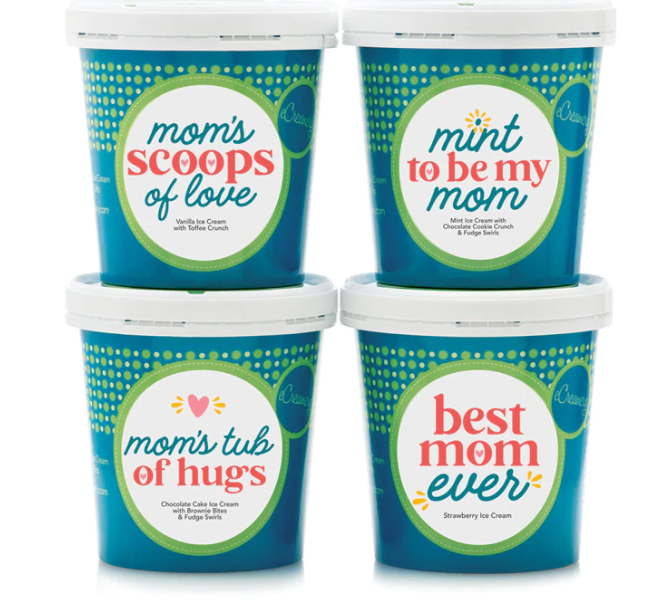 For Your Sweet Ice Cream Loving Mom…
The eCreamery Mother's Day Premium Collection (each with a creative label)
Mom's Scoops of Love – Butter Brickle – Vanilla Ice Cream with Toffee Crunch
Best Mom Ever – Strawberry Ice Cream
Mom's Tub of Hugs – Chocolate Cake Ice Cream with Brownie Bites and Fudge Swirls
Mint To Be My Mom – Mint Ice Cream with Chocolate Cookie Crunch and Fudge Swirls
I received an assortment of their ice creams and LOVED them all. They were all so creamy and delish! They were packed with flavor and little pieces of yummy stuff! SO GOOD!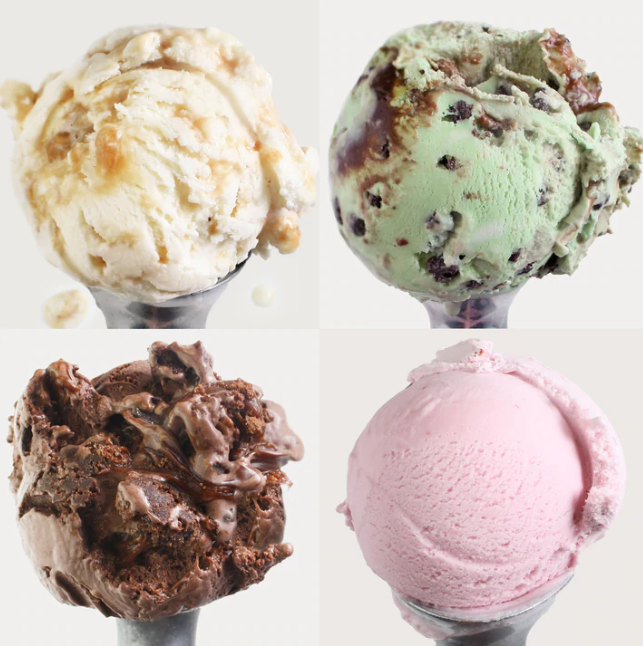 The eCreamery Mother's Day Limited Time Collection includes one pint of each of these amazing special springtime flavors:
Hazelnut – Hazelnut Ice Cream
Lemon Cookie Crunch – Lemon Cake Ice Cream with Lemon Cookie and Graham Crunch
Butterscotch Sundae – Butterscotch Ice Cream with Brownie Bites, Chocolate Chunks, and Fudge Swirls
Brownie Batter – Brownie Batter Ice Cream with Brownie Bites and Brownie Batter Swirls
Regular Price: $79.99
Sale Price: $59.99
For more information on eCreamery's entire Mother's Day Collection, please visit: https://ecreamery.com/collections/mothers-day.
Sugar Plum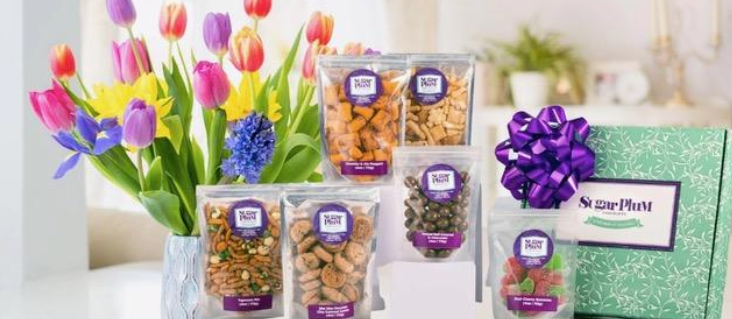 Finding the perfect treat for Mom isn't always easy but spoiling her on Mother's Day is an absolute necessity. The best option is to look for the specialty items that she probably wouldn't buy for herself, but would love to receive.
Scrumptious chocolate-covered deliciousness is the perfect choice to spoil Mom this Mother's Day and Sugar Plum Chocolates makes it easy, with their brand new Mother's Day suggestions that will tempt almost any palate! I received a Mother's Day treat box filled with delicious and savory treats! This certainly made my Mother's Day much better!!!
For the Mom who might like a little of everything, you can build a custom box of delectable treats that will wow her! Whether in Large (18 items in the box), Medium (12 items in the box), or Small (6 items in the box), there is a wonderful range of options to choose from to customize the perfect treat box.
If Mom likes a little savory and sweet combined, there is the Cran Apricot Pumpkin Seed Nut Blend, Honey Sea Salt Peanuts, and Pretzel Ball Covered in Chocolate.
Finally, if Mom has a serious sweet tooth, you can spoil her with Cherry Gummy, Candy Blox, Bite-Size Chocolate Chip Oatmeal Cookies, Chocolate Covered Cookie Dough Bits, Kosher Gummy Bears, Milk Chocolate Coffee Beans, Peach Hearts, Rainbow Rod Hard Candy, and Sour Cola Gummies.
All of Sugar Plum's delectable gourmet treats are lovingly handcrafted in their bakery and kitchen in Kingston, PA, by mother and son team Frann and Neil Edley. These decadent, mouthwatering confections make for truly special gifts this Mother's Day that Mom will remember for a long while!
For The Mom Who Loves Makeup!
Merle's Pearls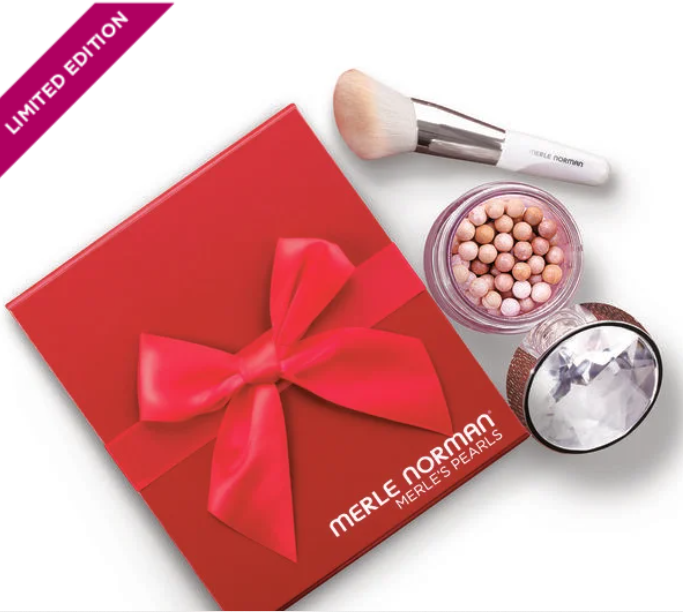 Merle Norman Cosmetics has introduced Merle's Pearls – a gorgeous, limited edition pearl collection that delivers a dreamy, translucent satin finish when dusted over any skin tone. The Gift Set includes Italian-made multicolored Powder Pearls in a jewel faceted jar and an angled Powder Brush. A magical swirl of sparkle exactly embodies the essence of Merle Norman. I love how beautiful this looks on my face and neck area! Such a gorgeous sheer color! Any mom would be happy to receive this as a gift for mother's day!
Merle's Pearls are available while supplies last in Studios and on their website. SRP is $54.
The Self-Care Mama!
Remilia Hair
With the official start to the Summer season right around the corner, there is no better way to upgrade your hair care routine than with an eco-friendly solution! With all-natural ingredients, The Cosmocap's lightweight hair serum is designed to transform dry, frizzy, and damaged hair into the radiant, healthy hair you deserve. Created by the renowned Italian-made clean-beauty haircare brand Remilia Hair.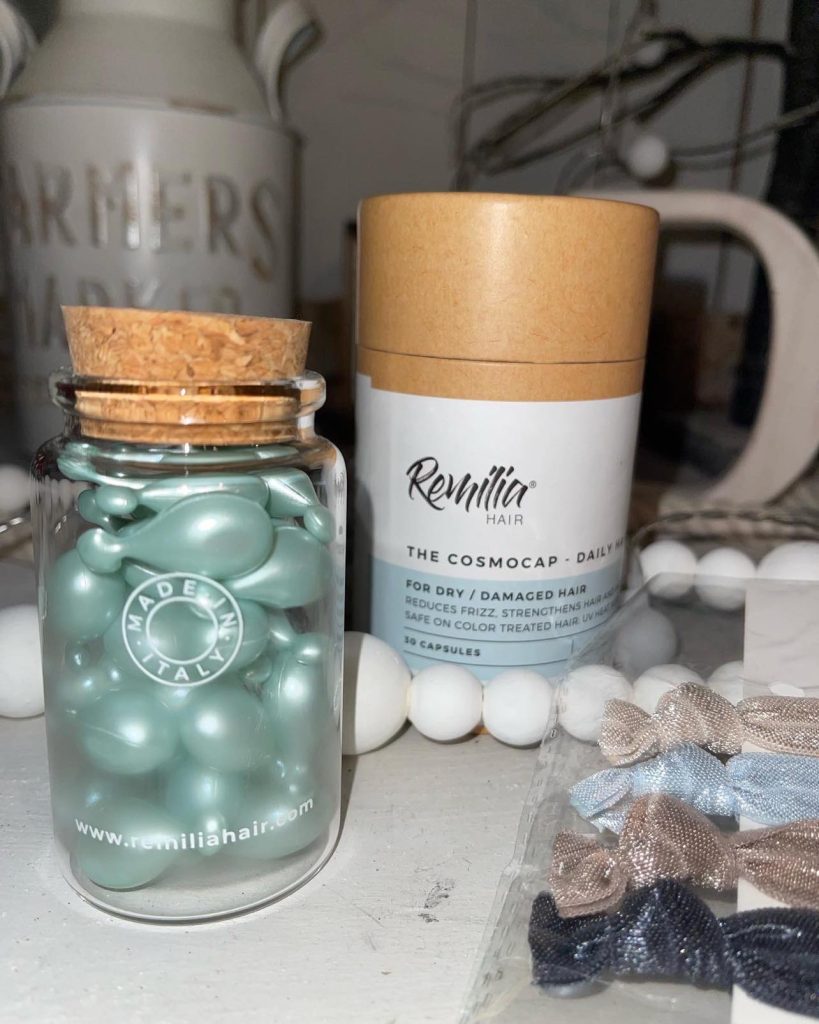 I received a bottle of this magic and LOVE it so much and my hair does too! These are little capsules filled with a magical serum to help transform your damaged and dry locks. My hair is SOO thick and long, so have to use around 3 capsules (no lie!) but these little capsules with their magical serums make my hair absolutely GORGEOUS and soft!! I love the extra shine it gives my long hair too!
'The Cosmocap' combines B5, keratin amino acids, and silk protein to repair, strengthen, and hydrate — resulting in thicker, fuller, and smoother hair with a glossy salon finish. Appropriate for both curly and straight hair as well as color-treated and natural hair, you simply apply the serum to towel-dried or dry hair anywhere from daily to once a week and go about styling as usual.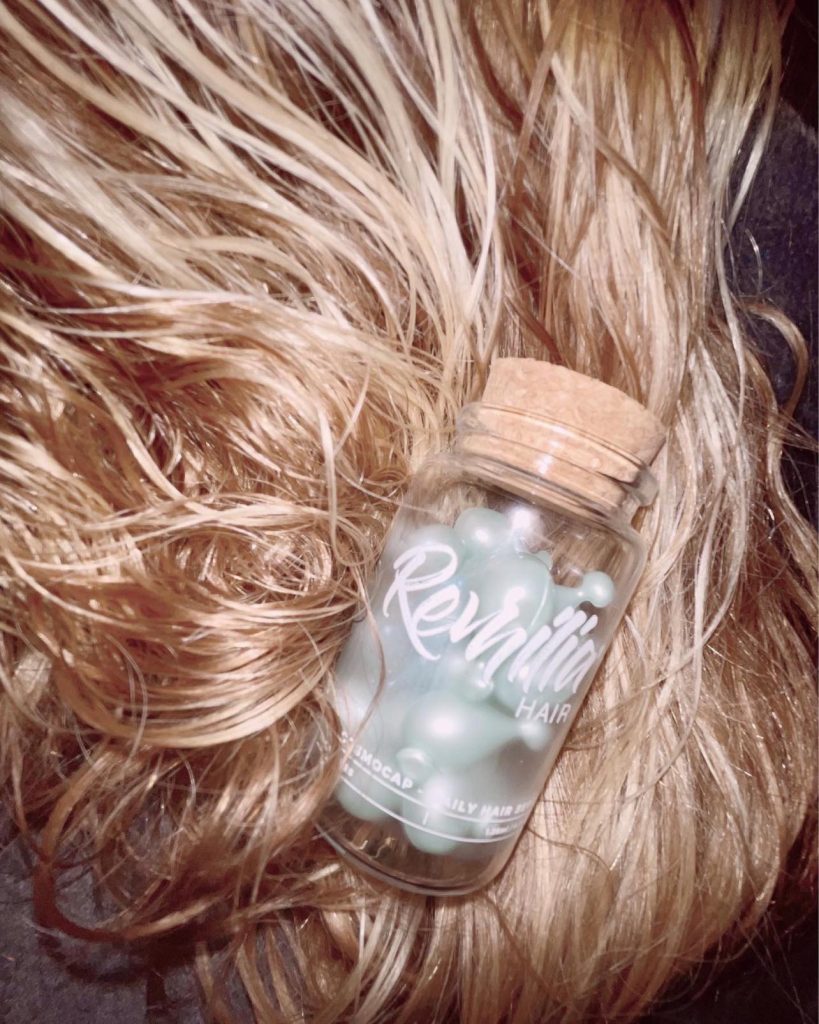 One capsule will have your hair looking soft, radiant, and as healthy as spring flowers; these capsules can also dissolve in water and be used to water plants, making it perfect for your hair and the earth! The capsule itself is made of seaweed rather than plastic or gelatin, supporting our product in being fully cruelty-free, gluten-free, and gelatin-free, steering clear of harmful sulfates, parabens and fillers without sacrificing maximum results.
As a result, Remilia Hair's The Cosmocap is a safe alternative and has eliminated the need for bulky bottles; these next-gen capsules are easily dissolved in water and make an excellent plant fertilizer to not only protect but prolong the earth's well-being – and the only person to love it more than the planet is you!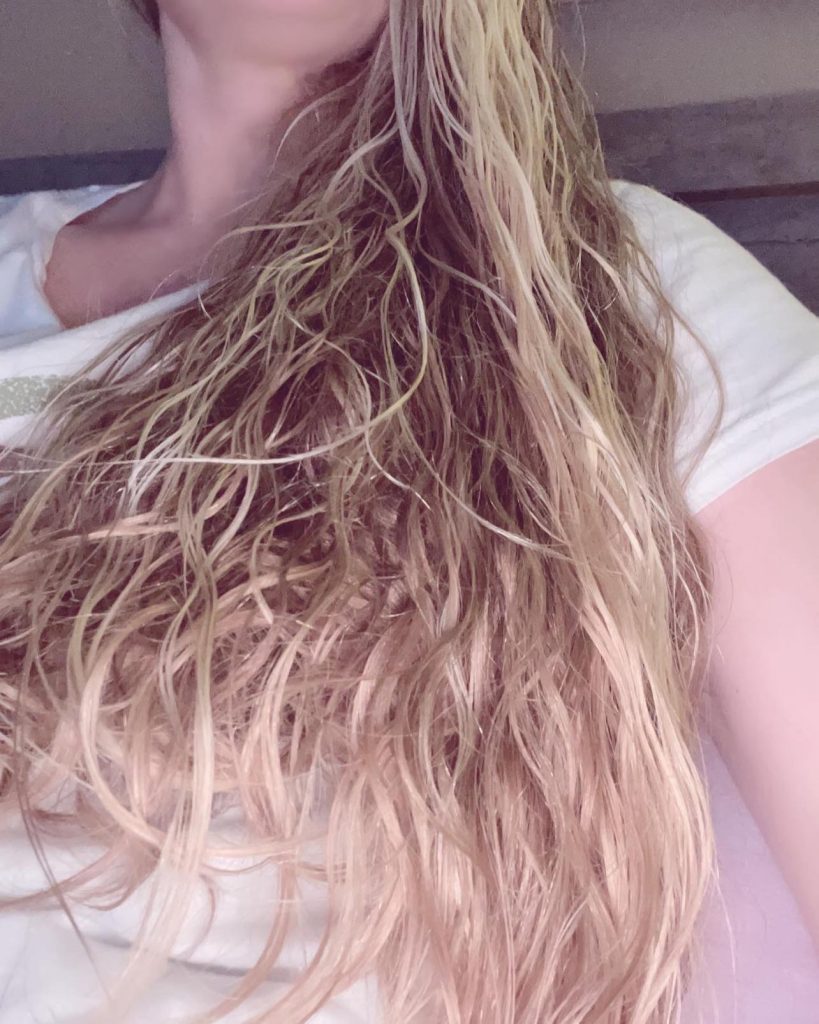 Get the ultimate glossy locks this summer with Remilia's Cosmocap! Retailing at $27 USD, this must-have product can be purchased through their website. To learn more about Remilia Hair and its mission, please visit remiliahair.com. You can also purchase the on Amazon.com!
bearback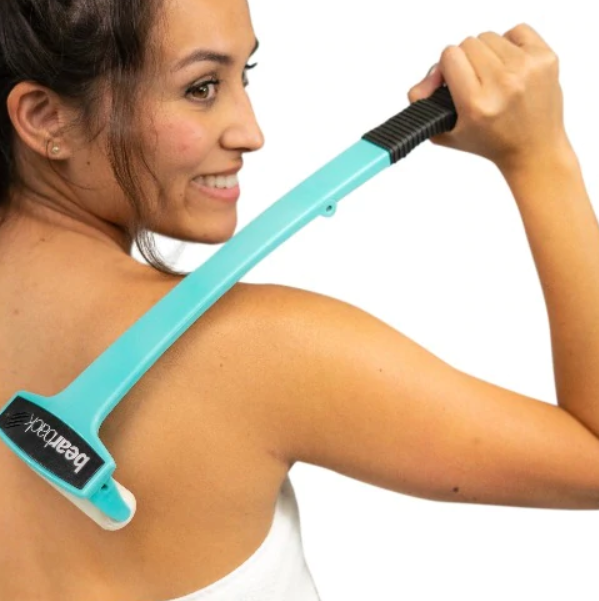 The all-in-one solution for hard-to-reach places! bearback is an innovative product for applying lotion (or sunscreen) to your back! Plus, bearback has removable attachments so it can also be used as a massager, back scratcher, and shower brush. I know I have a very hard time putting lotion on my back (or sunless tanning cream!) when I don't have anyone to help me. So, by using bearback, I can now do that which is really nice!
Bearback is available on their website and at Walmart! It retails for $27.97.
For The Mom Who Loves Entertaining!
Stone+Lain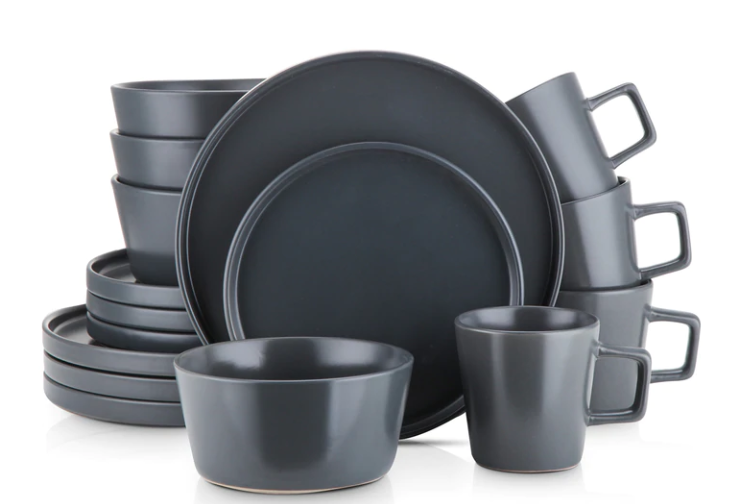 I received the Celina Stoneware Dinnerware Set in gray and am in LOVE. These dishes are absolutely gorgeous and look beautiful every time you serve up a dish to your family and/or friends! This is a great idea for the mom that loves cooking or entertaining!
Beautify a table and enhance every culinary experience, one plate, one bowl, and one dish at a time. More than just dishware, Stone+Lain craft experiences out of porcelain, china, and stone. Their plates and bowls come in a variety of colors, designs, and sizes as they are all about offering high-quality tableware that's also highly affordable.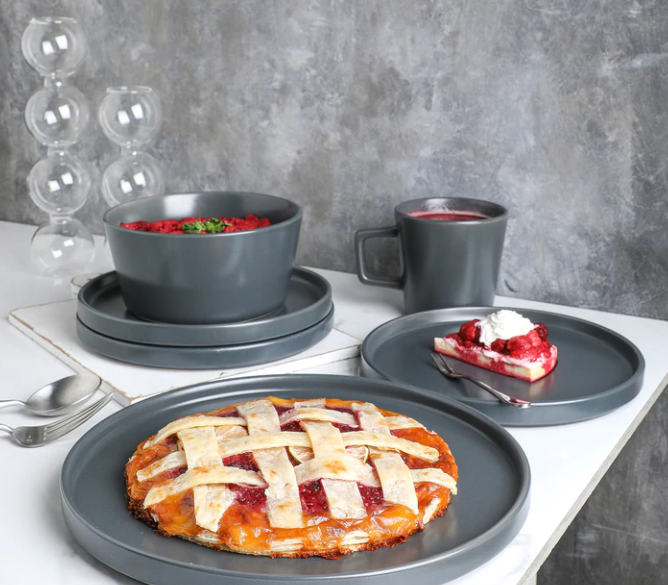 Stone+Lain believes that a formal or casual table moment should be priceless, not pricey. From dreamy marbled designs to sleek minimalist motifs, Stone+Lain appeals to all personal preferences with a vast array of unique and eye-catching settings. Porcelain, stoneware, bone china…they are the destination for tableware. Also available on Amazon + Retailers Nationwide.
For the Subscription Box Loving Mama!
Decocrated Spring Home Decor Subscription Box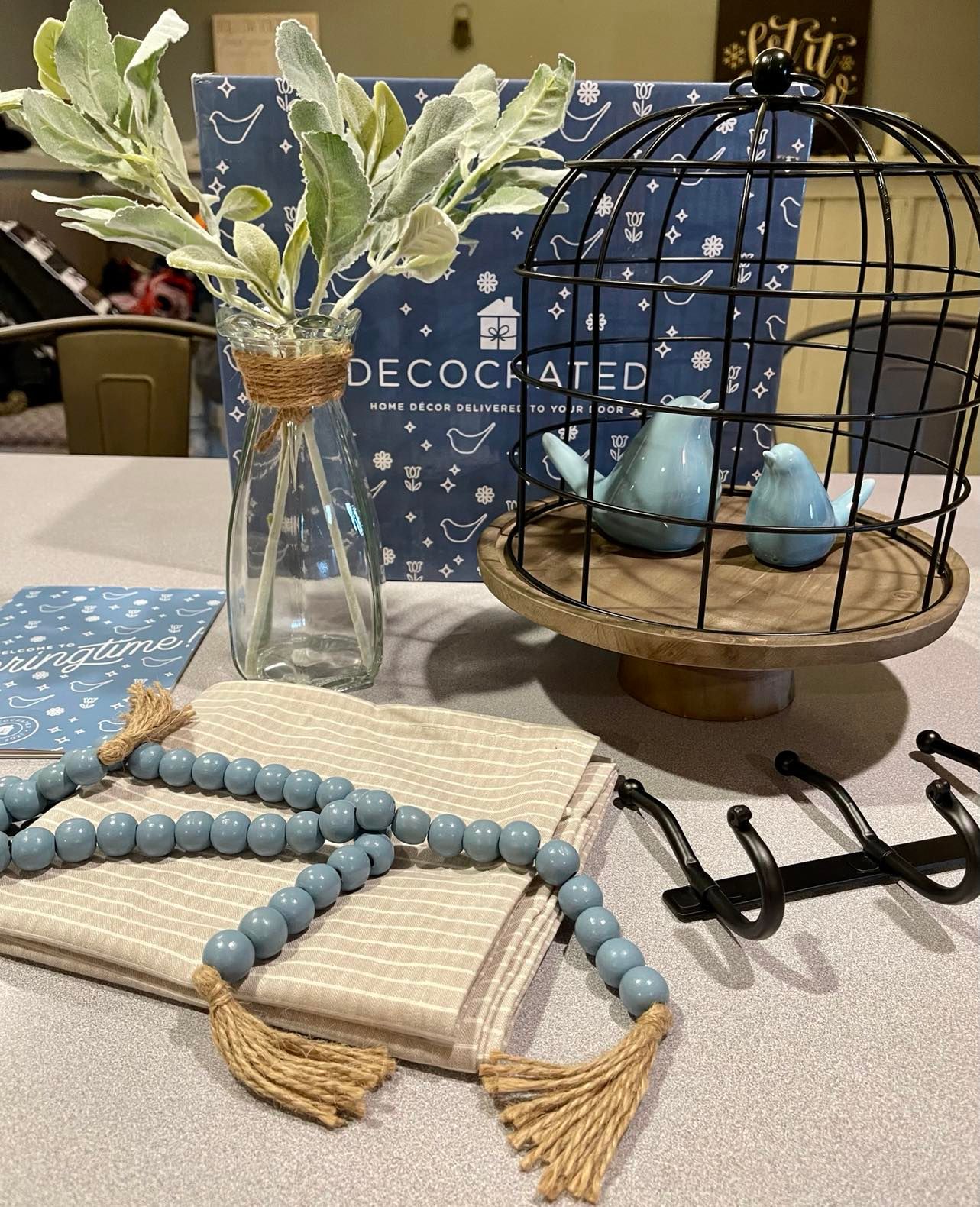 I received the Decocrated Spring Home Decor Subscription Box and LOVE LOVE LOVED it! Totally my style and everything inside was so fun to unpackage and decorate my home with! Any mom would absolutely LOVE this subscription box! I promise!
Welcome spring into your home with the ultimate seasonally curated home decor box delivered right to your door! Meet Decocrated, the home decor subscription box that helps you refresh your home each season. Launching this February, Decocrated Spring 2022 Box and Easter Holiday Box will give your home a touch of spring after a long winter.
The brand is a three-time winner of the best decor subscription box. An expert team brings the season's joys to fill homes with unique pieces featuring bright colors, stunning accents, and luscious textures.
Nut Milk Loving Mama!
Nutr
If you have a mom that loves drinking fresh nut milk then I have to recommend the Nutr! You can read my full review for the Nutr Nut Milk Machine and find out where you can purchase it! I LOVE my Nutr and make fresh almond, cashew, and SO much more with my machine!
Mother's Day is a time to celebrate the women in our lives who have done so much for us. If your mom is still with you, what do you get your mom for Mother's Day? Leave me a comment below!
PIN IT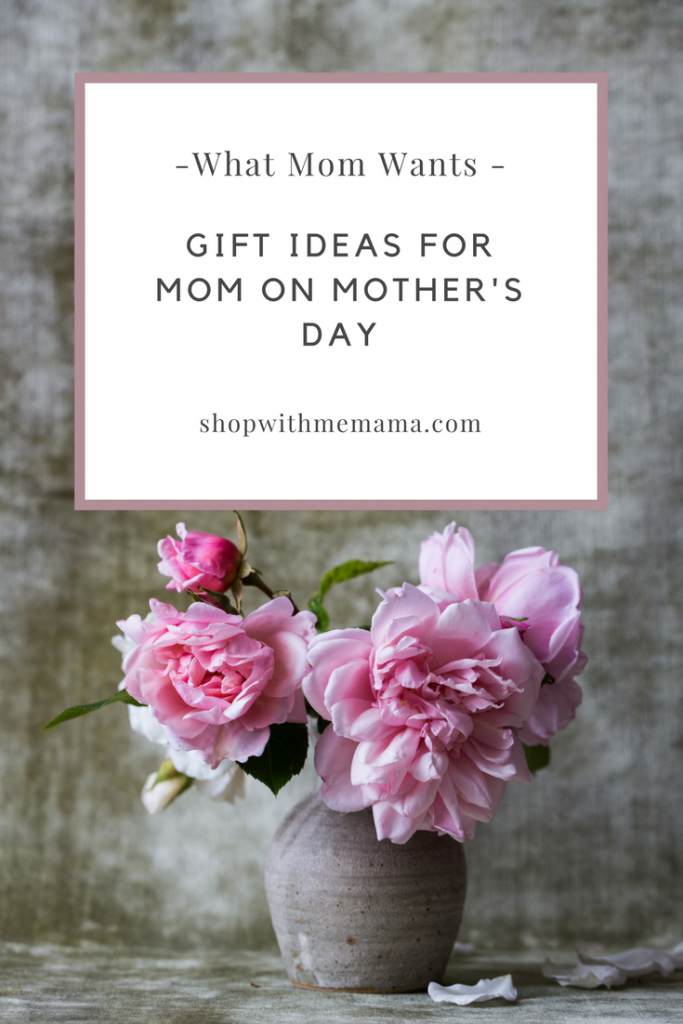 Giveaway
One person is going to win a bottle of the Remilia Hair Capsules! Yay!
Rules
The contest is open to US 18+. The giveaway will end on May 31, 2022, at 11:59 PM MT. The winner will have 48 hours to confirm their win after I email them, or a new winner will be chosen. I am not responsible for lost or stolen mail.