*This is a sponsored post. Opinions are my own.

We all know that the holidays can mean overeating and be indulging in our favorite dishes. Trust me, I do it every year and every year I am like 'why did I do that?' then I do it again! Gah!
Give Thanks, This Holiday With Rachael Ray!
My friends at Rachael Ray Every Day magazine, SlimFast & Snack Factory sent me this amazing Give Thanks, package to help me have a balanced happy and healthy holiday. So maybe, just maybe this year, I won't feel so bad about indulging a bit? Perhaps.
From the Rachael Ray cookware (which is completely amazing!) to the SlimFast Meal Replacement Smoothie Mix to Snack Factory's delicious Pretzel Crisps, I'm ready for an exciting holiday. I am so excited for the holidays to be here and celebrating them with my family and friends! It is already snowing here too so that just adds to the excitement for us!!

With the holidays approaching, I know that Slimfast will be a staple for me. I am already very familiar with the brand and have used it before and loved it. It has already worked for me in the past, so I KNOW it will work for me again.
With up to 20g protein (when mixed with 8 oz fat-free milk, which is my fave!); 5g of fiber and 24 vitamins and minerals; Slimfast is clinically proven to help you lose weight and keep it off! This is backed by over 50 clinical studies. Part of the SlimFast Plan is 1 sensible meal, 2 SlimFast Meal Replacement Smoothies, and 3 100-calorie snacks per day! That's it! It works guys, it does work!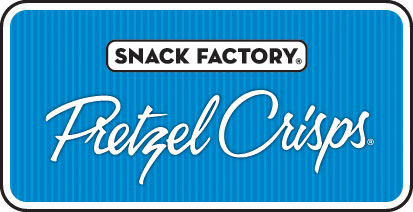 The Snack Factory® Pretzel Crisps® are delicious too. I am all about, thin and crispy snacks and these don't disappoint! These are a thin, crunchy pretzel cracker which can easily be found in the deli section of your grocery store, but you can also find them located at other points in the store. I love that they are a low-fat snack: Only 110 calories per serving (10-11 crisps), No saturated fat, No trans fat, and No cholesterol! The Snack Factory® Pretzel Crisps® are great alone, for dipping or pairing with meats and cheeses (think holiday platters!!).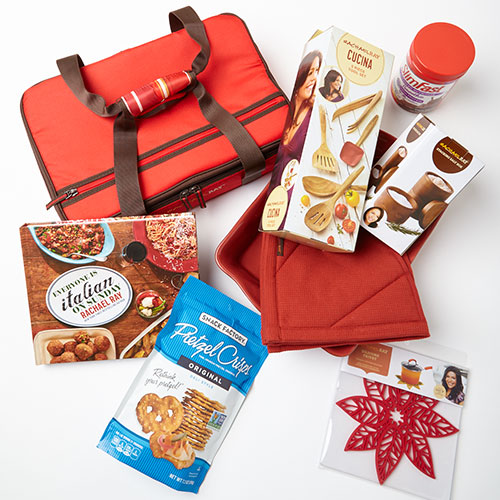 Win
One of my lucky readers of Shop with Me Mama is going to win their very own Rachael Ray 'Give Thanks' package! Yay! What you will receive:
11 oz. SlimFast Meal Replacement Smoothie Mix
7.2 oz. bag of Snack Factory Pretzel Chips
One (1) Rachael Ray Cucina 5 Piece Tool Set
One (1) Rachael Ray Expandable Lasagna Lugger
One (1) Rachael Ray Silicone Heat Resistant Multi-Use Leaf Design Trivet
One (1) Rachael Ray Cucina Stoneware 9-Inch
One (1) Rachael Ray 3-Tier Wooden Stacking Salt Box
One (1) Rachael Ray Multifunctional 2-in-1 Moppine
One (1) Rachael Ray's Everyone is Italian on Sunday
Rules
The contest is open to US 18+. Giveaway will end on November 8, 2017, at 11:59 PM MT. Winner will have 48 hours to confirm their win after I email them, or a new winner will be chosen. I am not responsible for lost or stolen mail.